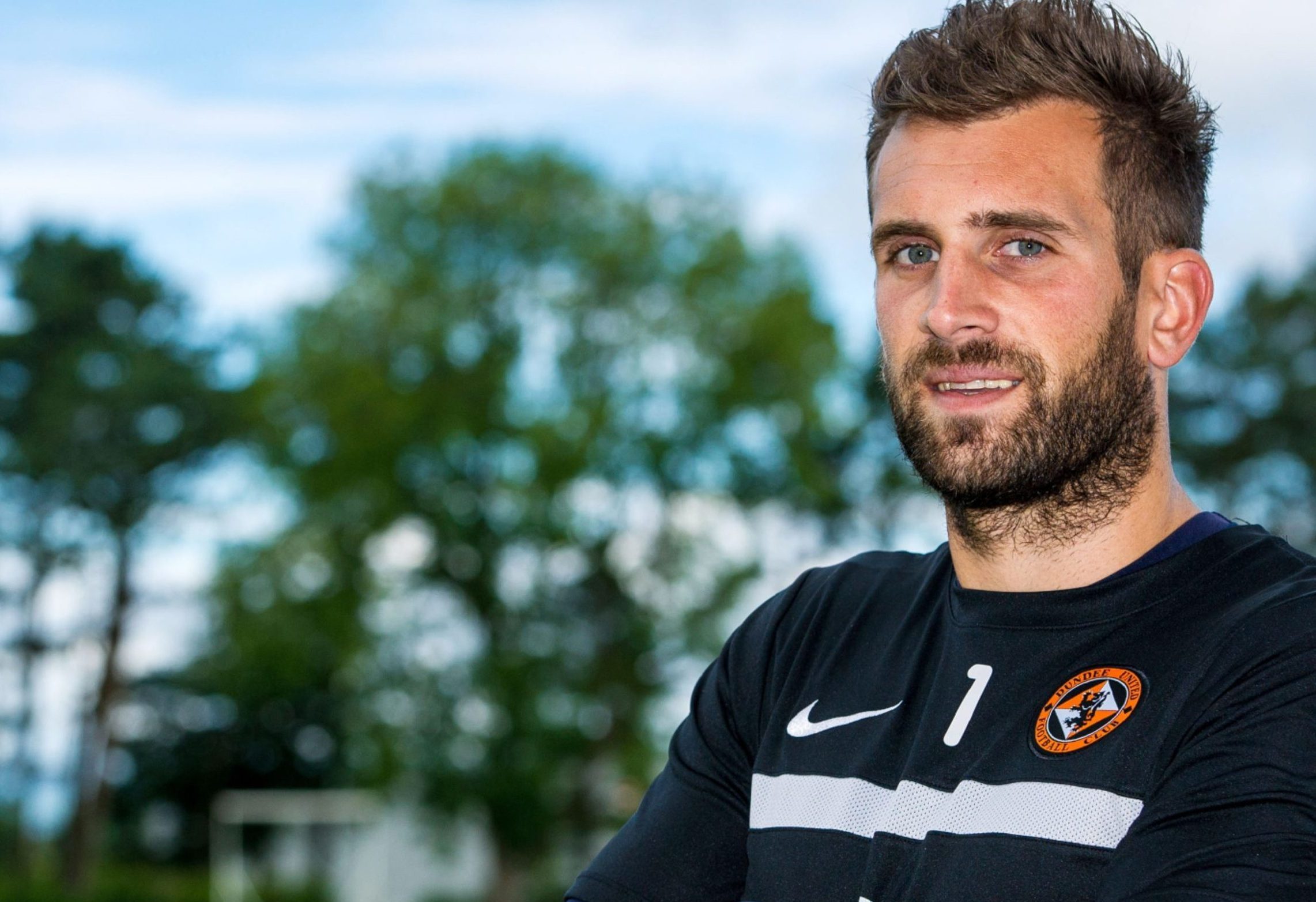 Dundee United goalkeeper Cammy Bell represented Queen of the South in Europe but now he will be voting to leave Dumfries with a victory.
The Tangerines' shot-stopper returns to his home town this afternoon, looking to consign the team he used to watch as a boy to yet another defeat.
If Bell and Co can produce "Quexit" that would see United keep their momentum going near the top of the Championship and ensure Queens still had to go all the way back to mid-September to find their last league success.
The goalie, understandably, still has a fondness for the Doonhamers but that is trumped by a desire to keep Ray McKinnon's men hot on the heels of leaders Hibs.
"I used to go to Palmerston with my dad to watch games," recalled Bell.
"A few years later I joined them on loan from Kilmarnock and we played against Nordsjaelland in Europe under then manager Gordon Chisholm.
"I missed the home game at Airdrie because I was injured but played in the return in Denmark.
"That was one of my best experiences in football because it was the first taste I had of a big game.
"It really stood me in good stead for the rest of my career.
"I always remember being on the bus and seeing 2,000 Queens fans across there.
"The fans were all there cheering the bus as it went into the stadium and it was a great experience.
"The game itself had a great atmosphere.
"It was the first time I would played in a televised game as well so it was a big moment.
"It meant a lot because I had watched Queens from a young age so to play for them in Europe was incredible."
Now, though, Bell has only one thing on his mind today – helping United beat Queens.
He added:  "We are on a good run at the moment and we want that to continue.
"We all know we started slowly but we have put a bit of a momentum together.
"Queens had been on a great run but have fallen away a bit.
"They are a good side and they played well against Raith so we're under no illusions about it.
"We know it's going to be very tough down there.
"If you want to win a league you have to go to places like Palmerston and win matches.
"Getting three points from these games is what makes the difference from being the top team or a team who finishes third or fourth.
"So we know how massive it is, it would put a real marker down if we can win there.
"I think if people see us get a win down there this weekend, on the back of the good form we've showed, it will have them thinking we are going to really challenge.
"We did well against Falkirk, we had to be patient and the back four were very good in dealing with the pressure they put us under.
"Games in this league are tight and you have to be patient and see them out once you get in front."
Bell is ideally placed to judge any improvement in the United backline and he can see some.
He added: "Defensively, I think we are getting better all the time.
"The new lads are gelling well and I think we will only get better.
"William Edjenguele and Mark Durnan were very good against Falkirk.
"They were solid and aggressive so that spurred the rest of the team on.
"That is what you want from your defenders and hopefully we can keep it going."
United are expected to have injury comeback men Lewis Toshney and Blair Spittal on the bench today.