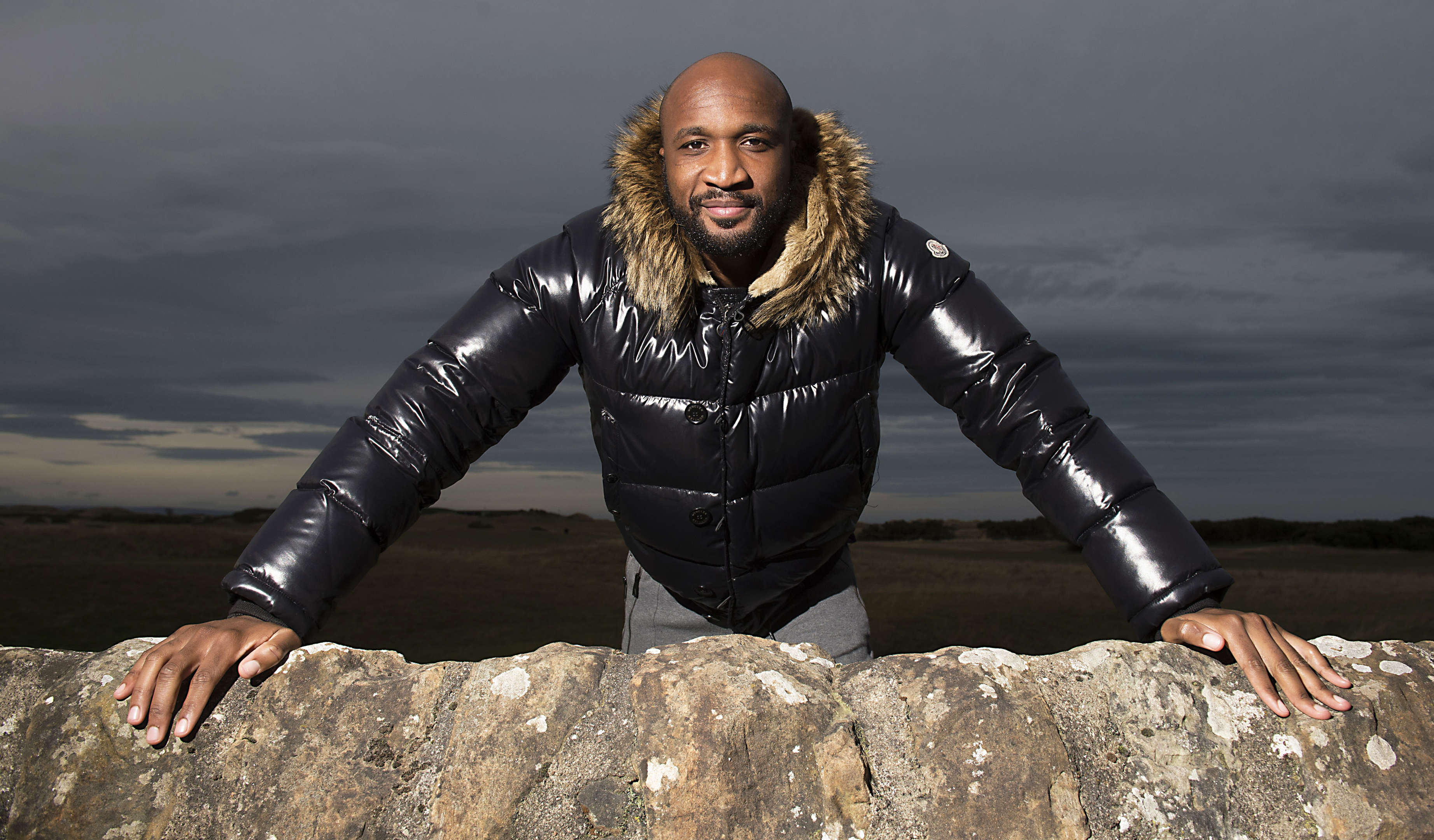 William Edjenguele believes manager Ray McKinnon has found the perfect balance between the fearlessness of youth and the wisdom of experience in his in-form Dundee United squad.
And that will enable them to approach tonight's challenge of coming up against red hot title favourites Hibs in a top of the table Championship clash with confidence.
"There's a good mix of experienced players and young ones who don't worry about anything," the Frenchman said.
"That is good. Guys like Scott Fraser can win the game for us.
"I think we have the right mentality and are ready for it.
"I wouldn't say I'm old but, in football terms, I'm experienced. To have these younger guys with their mentality is definitely a good thing.
"It brings that spark to the team.
"I was watching Liverpool the other night and you could see the difference their young players made. It's always nice to have that. It's a big thing for us."
If there was a hangover for the likes of Fraser from last season's tortuous relegation campaign, it would appear to have been long since cured.
"I wasn't here last year so I can't speak about their experience then," said Edjenguele.
"But as far as this year is concerned, what I see is people with smiles on their faces every single morning when they come to training.
"I can tell you something, that doesn't happen everywhere.
"I've been in dressing rooms where you wake up in the morning and think 'I have to go in there today'.
"We're only here for five or six hours but it can seem like a long time if you're not a happy dressing room. People want to stay there.
"Results help, don't get me wrong. It is harder when you lose.
"The manager has brought trust and hard work to this squad. People are eager to work hard all the time and that's a big factor in the mood of the squad.
"Hopefully it's an even happier dressing room after Friday."
Tony Andreu was expected to be a big player at Championship level, and so it has proved.
"Tony has been brilliant for us," Edjenguele said. "He's one who can win this game for us.
"I'm quite sure he would have had a chance to sign for other teams but I'm not surprised that the manager got him. I'm guessing he was persuasive to get him here. It's happy days for us.
"But it's not only him. Scott Fraser has been doing really, really well. And others have been doing well too.
"We've got some weapons. They have some as well, don't get me wrong, which makes this game really interesting."
McKinnon has been playing down the importance of a win tonight and Edjenguele isn't exaggerating the game's significance either.
He said: "As far as our everyday work is concerned I wouldn't say this week is any different to others.
"We're focused, as we normally would be.
"It seems like a normal week but we know that the test for us on Friday night will be a big one – and I think we're ready for it.
"I always say that leagues aren't won in August and they aren't won in December.
"You got to take every game as it comes.
"It's still early days. We're on a good run at the moment.
"All the lads are looking forward to the game. The crowd's going to be big, it will be on the television and, as a player, these are the type of games you want to be involved in."
Edjenguele added: "I've won a league in Greece. It was a promotion to a first division.
"United are a big club in Scotland and doing the same with them would be a massive achievement. But it's still early days.
"The outcome of this game won't define the season. It won't mean Hibs go up and it won't mean that we go up.
"It's important that you keep your head clear and don't get caught up in the moment. We have to be focused on our game plan and hopefully get a result.
"They have more money as a club, they're in first position, so I'd say the pressure is more on them.
"We are a big club as well, of course, so there is expectation too. But this is our first year trying to get promoted. It is Hibs' third year, I think.
"When you're on the pitch you don't think about these things – it's just 11 against 11 for a battle."