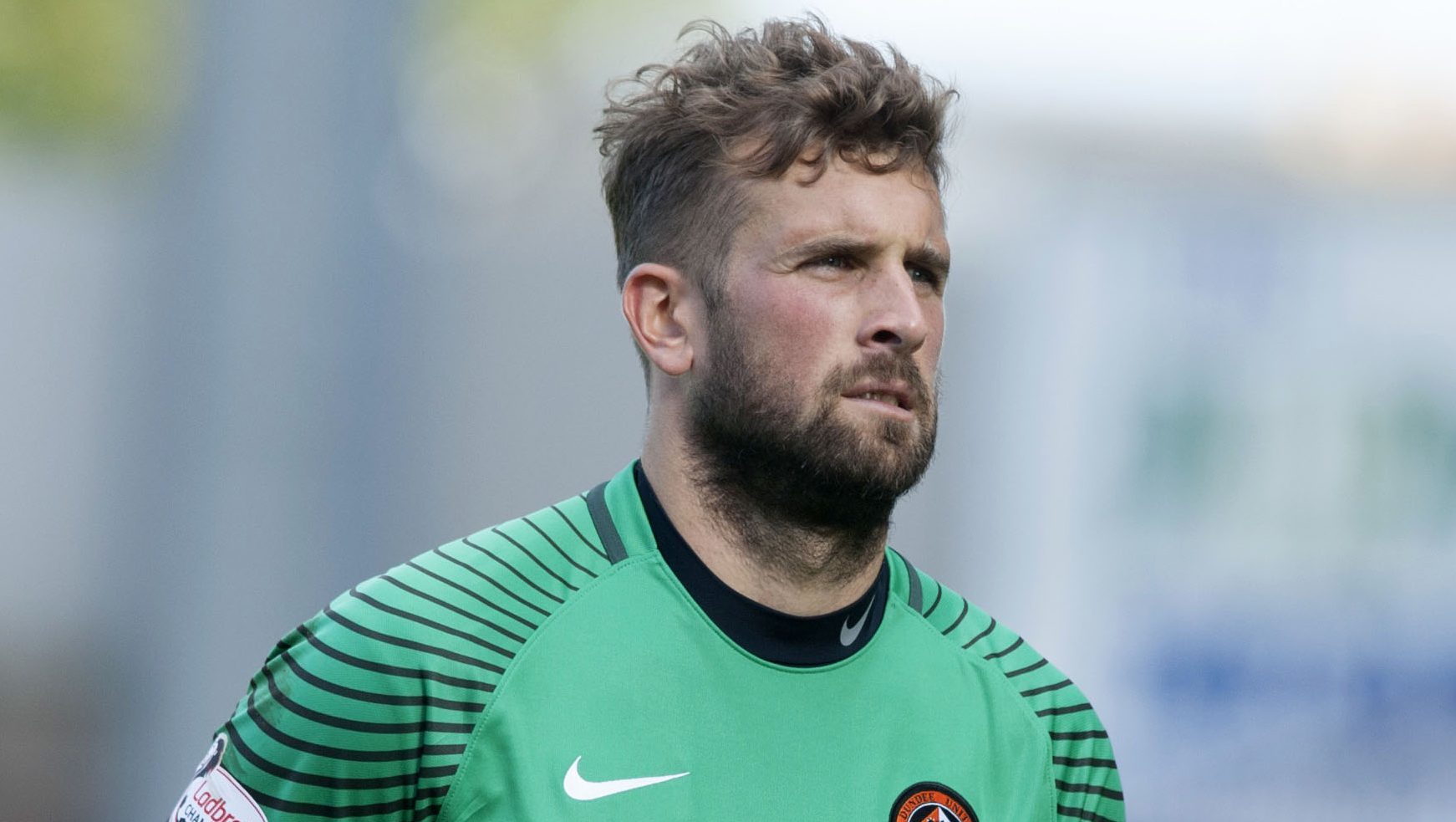 Blurred vision, blood pouring out of his ear and a fractured jaw – just another quiet day at the office for Dundee United keeper Cammy Bell.
The 30-year-old former Rangers and Kilmarnock goalie was certainly in the wars last Saturday when he collided with his team-mate, towering centre-half Mark Durnan, during the game with Dunfermline.
Bell played on after the incident but had to be replaced at half-time. However, the keeper, who still has a metal plate in his jaw from a previous break, insists he will be fit to take his place between the sticks as United look to get back to winning ways against Raith Rovers at Tannadice this evening.
Bell said: "There is a hairline fracture on my jaw at the side.
"I fractured my jaw before when I was on loan at Queen of the South when I was younger. That time I needed an operation on the Monday but I played the following Saturday.
"I feel fine to be honest and I am OK to play against Raith.
"I went to see an eye specialist on Monday and he was quite happy with everything.
"I had blurred vision after the incident on Saturday so he wanted to check me out but everything was fine.
"The swelling had ended up pressing on a nerve and that led to me not being able to see out of my left eye.
"That was why I came off because of the blurred vision.
"It was worrying as I also had blood coming out of my ear at the same time.
"It probably looked a bit worse than it was. My eardrum was OK which was the main thing but I had a cut which was why the blood was coming out.
"My eyesight began going back to normal on Sunday night after I started icing my face to make the swelling go down.
"I phoned the manager to say I was fine and my vision was coming back.
"I then saw the specialist on the Monday and was back in training on Tuesday."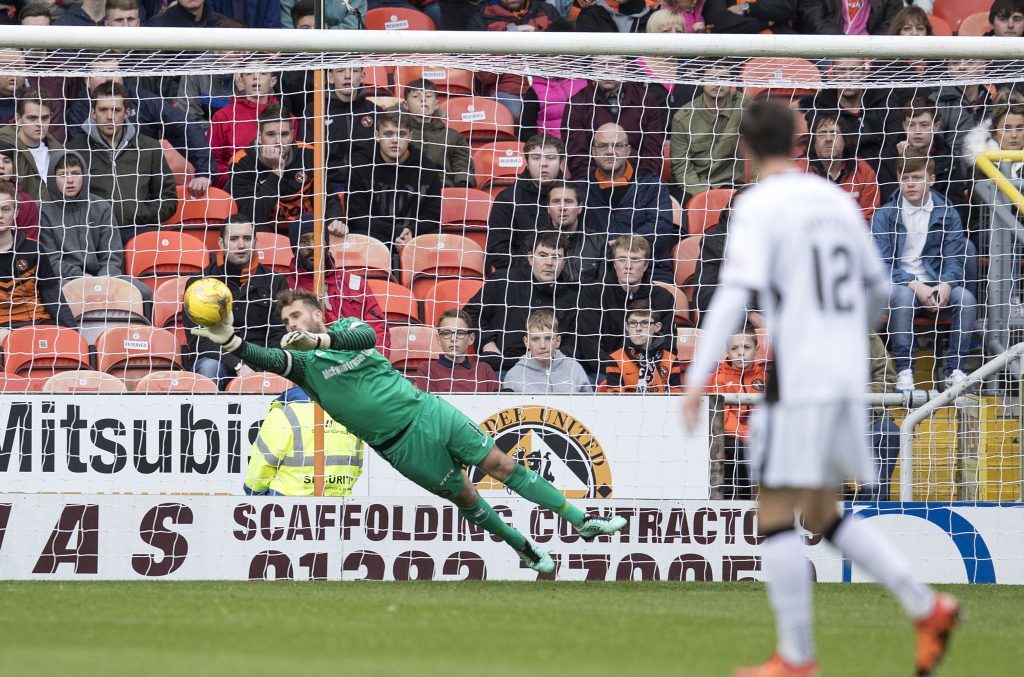 Despite his latest injury woes, Bell insists he will continue to play the way he has always done, putting his body on the line when needed.
He added: "It is something as a goalie you get used to – you just get on with it.
"Sometimes as a keeper you have to put your head places you wouldn't want to but that's part and parcel of the position.
"I am quite willing to do the same again.
"I have played with a lot of injuries throughout my career so it is nothing new for me.
"I had my hernia done and played the following week.
"So as long as you feel physically fit which I do then I am quite happy to stick my head at people's feet.
"I have been doing that for the last 15 years."
When asked if he had received an apology from Durnan, Bell smiled and said: "No, we were just both trying to prevent the guy scoring the goal.
"These things happen. Vinnie (Durnan) had it a few weeks ago as well when he had to come off against St Mirren.
"But he is a big lad and I really felt the blow when I hit him.
"The good thing was that I wasn't knocked unconscious."
That game against the Buddies on Christmas Eve at Tannadice was the last time United tasted victory and Bell is determined the wait for another win will end against Raith Rovers this evening.
He said: "We were disappointed on Saturday against Dunfermline but we definitely improved as a team.
"We know that three points are vital to us at the moment.
"We need to get back to winning ways and it is a good opportunity as we have a solid home record.
"Raith will be another difficult game though – every match is in this league."
Supporters are reminded that the game against Rovers kicks off at 5.15pm.