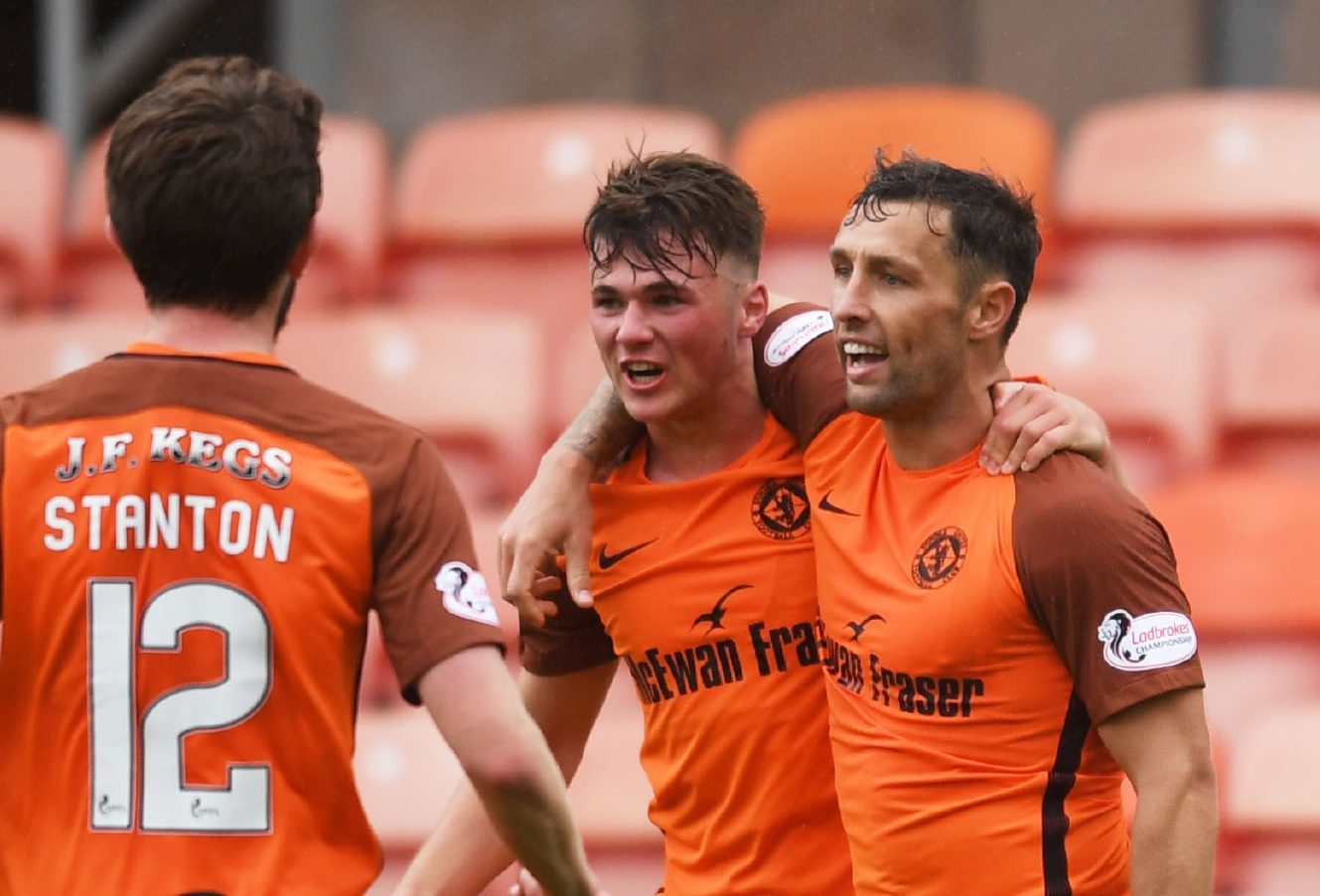 Dundee United striker Scott McDonald believes manager Ray McKinnon was right to blast his players as they got bogged down against Brechin.
The Tangerines were nowhere near their best against City at Tannadice on Saturday, even though McDonald's 80th-minute goal was enough to secure a win that kept them at the top of the Championship.
They may be sitting pretty with a perfect nine-point tally three games into their quest for the title but the Australian conceded that McKinnon was perfectly entitled to give his men a verbal volley.
McDonald said: "The manager was absolutely right to have a go at us.
"I imagine he has given us a bit of stick when speaking to you guys," he added, to nods from the assembled media.
"He certainly did give us a bit and he was right to do so.
"We got a kick up the you-know-what at half-time but it was rightly deserved.
"He expects better from all of us.
"He expects the tempo to be better and I think we all have to agree about that.
"We have to look at this game and learn so that we are ready when we go to St Mirren (next Saturday), which will definitely be a tough challenge that's for sure.
"We have to be a lot better than we were against Brechin," said the former Celtic and Motherwell man.
"This was probably a good game in the sense that it can be an eye-opener for a lot of the boys because we need do a lot better.
"We weren't at it and probably were very fortunate to go in at half-time still level.
"Again, though, we have to be happy that we came away with a victory.
"We move forward now."
It was suggested to McDonald that it looked like a bit of a slog for the home players and he replied:  "It was probably tougher for those watching!
"I have been saying for a while now that it's not always going to be pretty.
"The fans pay good money to watch you play and they want to be entertained.
"But I did say that we are going to have to be patient as a football club this year.
"I know it might not be pretty or nice to watch but the most important thing for Dundee United is that we get back to where we believe we belong.
"It's only three games in so it's early days yet.
"When you win things – and hopefully that will be the case for us this season – you have to get through the sticky games.
"It wasn't memorable but it's still a win so hopefully at the end of the campaign we won't have to look back at this one too much.
"It was worth three points so it's important and keeps the run going."
McDonald's goal was typical of the striker, getting in before teammate Patrick N'Koyi to pounce on a loose ball.
"I thought Patrick was going to win the initial header," he said.
"It just bounced right between my legs and then it bounced off him.
"I shouted out that I would shoot and it just took a wee nick off someone and ended up in the net.
"I couldn't care less how it got there – it got us three points."
McDonald revealed that he almost missed out through injury, saying: "I didn't train all week.
"That's not me making excuses and I do think we can up our game as a team.
"I am still getting there and I would like to play without a niggle.
"I was still carrying a dead leg from last week's game so have been really struggling to train.
"I did very little all week and I guess it was touch and go a little bit as regards being able to play.
"Still, I was happy to get out there and delighted to get the winning goal.
"Now I need to get a full week's training in and I'll be raring to go next weekend."