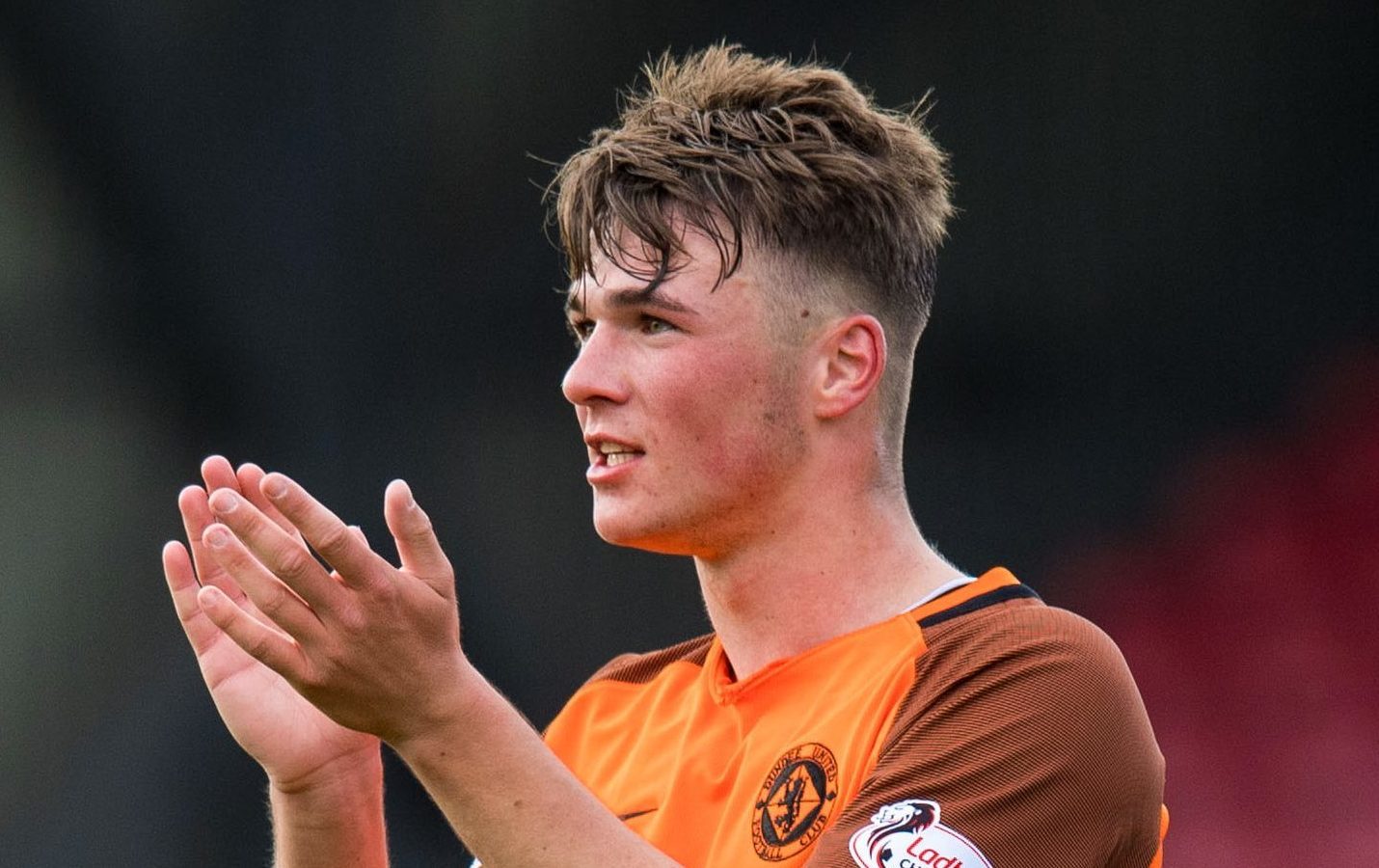 Jamie Robson is fully confident that the club's fans will see the real Dundee United when they open what he hopes is a promotion-winning league campaign against Dunfermline at Tannadice next week.
The supporters have been distinctly underwhelmed by the results from Csaba Laszlo's side so far in the Betfred Cup.
They have yet to win in three matches and travel north to play Elgin City this afternoon for what is a dead rubber.
Full-back Robson is though hoping there will be signs of improvement at Borough Briggs and the new-look Tangerines squad will be ready to hit their straps against the Pars.
The 20-year-old said: "You can understand why the fans aren't happy as we haven't picked up a victory in the last three games.
"But hopefully they will be patient as it is a slow process.
"I feel like we have stepped up again from last year with the boys we have brought in.
"It is all getting better and gradually it will come into play.
"The season's not even started yet.
"Our main aim is to win the Championship but we just need everyone to remain patient and I am sure things will slide into place.
"I am fully confident that we will be ready to go, give it a good bash this season and get it done.
"There are now 12 new players. They are all good footballers – they wouldn't be here if they weren't – and it will take time but we are gradually getting there.
"Hopefully at Elgin we will start to play the way we have been training and by the time we face Dunfermline, we will be right bang at it."
Laszlo has made no secret of the fact that he has used the Betfred games as part of United's pre-season preparation.
His players have been put through their paces at their St Andrews training base with a lot of double sessions.
Robson refused to use the gruelling schedule as an excuse but he admitted the team have to get out of the bad habit of conceding late goals.
When asked if the double sessions had left the players leg weary in games, he replied: "Not too much. It is expected in pre-season because the week is different before a full-on Championship game.
"The week is all different so on Thursdays and Fridays, we are still doing quite high-intensity sessions whereas if that was before Dunfermline in the first game of the season, it would be toned down a wee bit but I don't think that's to blame at all.
"It's just a lot of new faces trying to click, people have had individual bad performances and team performances haven't been good.
"We have played well in spells but are conceding goals in the last 10 minutes of games.
"Maybe that's a mentality thing and we have to sit tight and look at the clock to grind a game out."
Despite the results so far in the Betfred Cup, Robson insists there has been steady improvement in the performances.
Robson said: "All the games we have played, it has not been what we have wanted.
"But I think from the first game until now, there has been improvement in the way we have set out and played.
"At Ross County, everyone was better. We stepped up the pressure and the way we played.
"Then on Saturday I felt we were good in the first half but dropped off it in the second.
"That was similar to how we were last season but we have been working hard in training to improve on that."