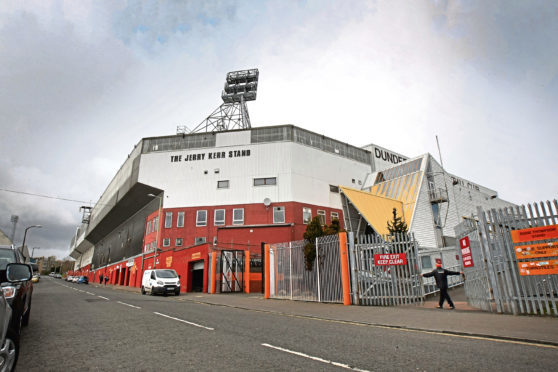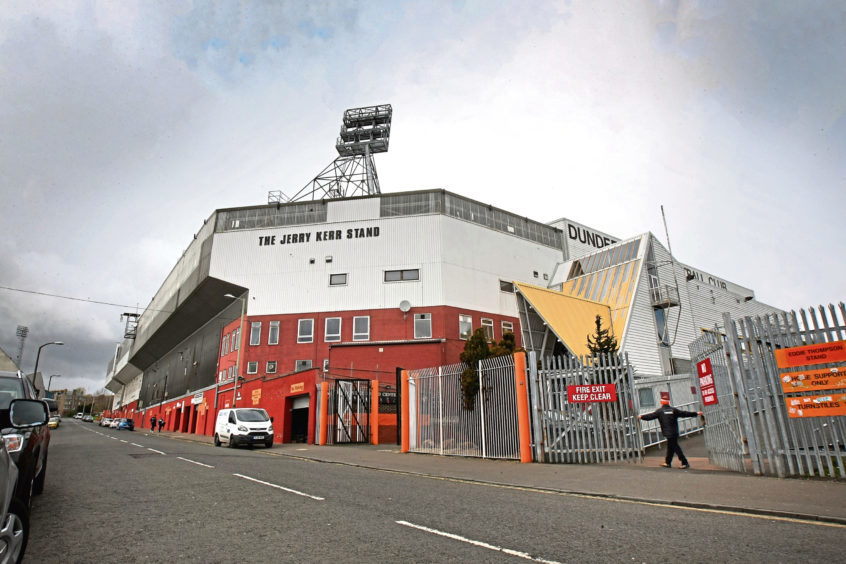 With Dundee United under new ownership, Courier Sport looks back on the power changes which have led to the club being controlled by an American businessman with no link to Tannadice for the first time in its history.
September 2002
After being manager, chairman and largest individual shareholder of Dundee United, Jim McLean severed a 31-year connection with the club when he sold out to local businessman Eddie Thompson.
Thompson's four-year quest for power made him the first majority shareholder in United's history.
It was reported he paid McLean £750,000 for the 42 per cent holding – an enormous profit on shares he had accumulated at low prices.
The purchase of other shares brought the Thompson investment to around the £1 million mark and his controlling stake to 54%.
New era at Tannadice as Dundee United are taken over by US businessman Mark Ogren
October 2008
After battling prostate cancer, Eddie Thompson died without realising his dream of being at the helm when the club he loved won a major trophy.
There had been speculation that his daughter Justine Mitchell, a director, would become the first chairwoman in the top flight of Scottish football but it was son Stephen who took over the reins.
January 2018
There were good times under Stephen Thompson – most notably the Scottish Cup win of 2010 when Peter Houston was manager.
Jackie McNamara's young team featured several players who were sold for millions of pounds, such as Ryan Gauld and Andy Robertson. But those player sales, the failure to replace them with anything like the required standard of footballer and a shocking form slump culminated in relegation and fan fury directed at the chairman.
By January 2018, with no return to the Premiership in sight, Thompson announced he would stand down as chairman at the end of the season. He brought that forward to resign in March.
July 2018
Stephen Thompson finally ended his connection with Dundee United by selling his majority stake in the club to a consortium led by his successor Mike Martin.
Thompson was believed to have made around £500,000 from the deal.
It was the first ownership change at Tannadice in 16 years.
Along with Martin, Jimmy Fyffe also became a significant power broker at United.
The latest list of shareholders posted by the club shows that director Fyffe now held 42,201 shares in the Tangerines – or approximately 43% – after previously owning just five shares.
That was just 195 fewer than chairman Martin, who had boosted his number to 42,396 and had also bought out Justine Mitchell.
Two others who bought out Thompson have remained anonymous.
Martin and Fyffe held by far the two largest stakes in United in the post-Thomson era, with supporters' society ArabTRUST next in line with 3,230 shares.
August 2018
It appeared that the chance of the Tangerines falling into American hands appeared to have receded in the wake of the in-house sale of Thompson's majority shareholding the previous month.
It was expected that all talk of a takeover would stop and there was even a suggestion that the interest from across the Atlantic – a long-standing rumour in the latter years of the Thompson era – never actually existed.
However, Martin confirmed talks were still ongoing and that he expected a deal to done that could see him stay involved in an executive capacity and even part owner.
In his last interview before the takeover, Martin said: "The long-term investors that we have been speaking to, we continue to speak to them.
"It is not dead.
"Can I guarantee it will happen? No. Do I expect it to happen? Yes.
"I still believe that we will put in place a different long-term ownership structure.
"It was originally anticipated that it would be done by now but there are very good reasons why it has taken a bit longer.
"These reasons are not related to Dundee United. They are related to other things that they (the potential investors) are involved in.
"What we did in the summer (buy Thompson's majority shareholding) was really a stepping stone towards that.
"I can't go into the details – as you would expect – regarding the deal but the idea is that we have somebody coming in to buy a controlling interest in the club.
"As for me, I hope my long-term future is here. In the discussions I have had thus far, there is a role for me in terms of ownership and in an executive capacity.
"So I would hope to continue to be involved but, ultimately, that is a decision for any long-term owner of the club."
Martin's words have proved to be correct.
Mark Ogren has now acquired 85.61% of the issued share capital and another era in Dundee United's history is about to begin.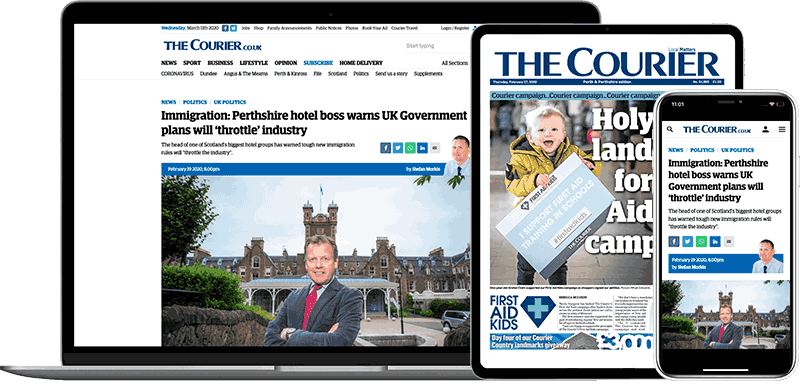 Help support quality local journalism … become a digital subscriber to The Courier
For as little as £5.99 a month you can access all of our content, including Premium articles.
Subscribe