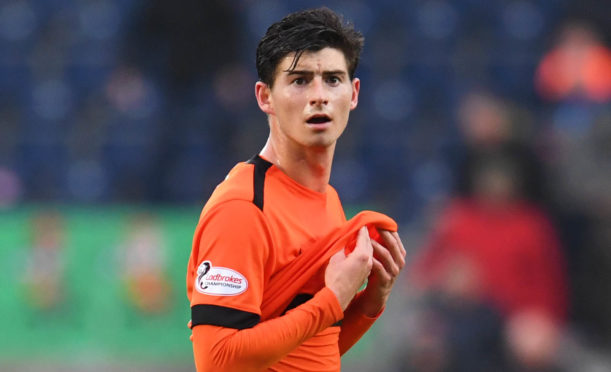 Ian Harkes admits his Dundee United-daft grandad James has not yet made a pilgrimage back over the Atlantic from his home in the USA to see the Tangerines whenever they have featured in a Scottish Cup Final.
However, the 23-year-old midfielder believes that would all change if he and the rest of the current Tannadice squad can negotiate their way to this year's showpiece occasion at Hampden.
United face Championship rivals Inverness in the quarter-final at home on Sunday knowing if they can win, they would be just 90 minutes away from a place in the final.
Former United States Under-20 cap Harkes joined the Tangerines in January and while he is determined not to get too far ahead of himself, he hopes to edge closer to what would be a dream family reunion that would include his grandad who emigrated to the States when he was just 21.
Harkes said: "The game on Sunday will be massive.
"The club has a good history in the competition so it would be great to get to the semi and keep moving on.
"My family have been over in the States for a while now so they haven't been over for any of the cup finals.
"But they would definitely come back if we can keep advancing.
"It would be great to have them here."
Sunday's game will be the second time United have faced ICT in the space of a week having beaten them 1-0 on Tuesday night in the league.
And Harkes admitted that quick turnaround in games brings its own challenges.
He said: "It is tough playing the same team in one week just because they know how we are and how we go about things.
"But I think we just have to stick to our game plan and play the way we can because I think we were a bit sloppy on Tuesday night.
"I feel we can sharpen up and create better chances on goal – we have to come out strong again.
"We have had a couple of games under our belts now but it is still a new team and we are trying to get the chemistry going.
"You have seen glimpses of us having the opportunity to put teams away but we haven't done that yet.
"So once we get that next goal we will punish teams."
United's No.1 priority this season is undoubtedly Championship success and winning promotion but Harkes denied there would be less pressure on the players' shoulders in the cup game.
He said: "I wouldn't say that because we want to win every game.
"The league is a tough battle so we needed those three points but we would love to keep advancing in the cup as well so we will keep that pressure on ourselves."
Harkes joined United after leaving MLS side DC United where one of his former team-mates was Wayne Rooney.
And he admitted the former England, Manchester United and Everton striker was an inspirational figure.
Harkes added: "He helped elevate the whole club when he came in.
"He pushed everyone and we all wanted to work hard with a guy like that leading you and setting the example.
"It was amazing and Wayne was a bit of a role model.
"People were saying he was coming over just to enjoy his time and retire but he put the work in every single day.
"He is obviously a top professional and having his kind of class on the field is going to help any team."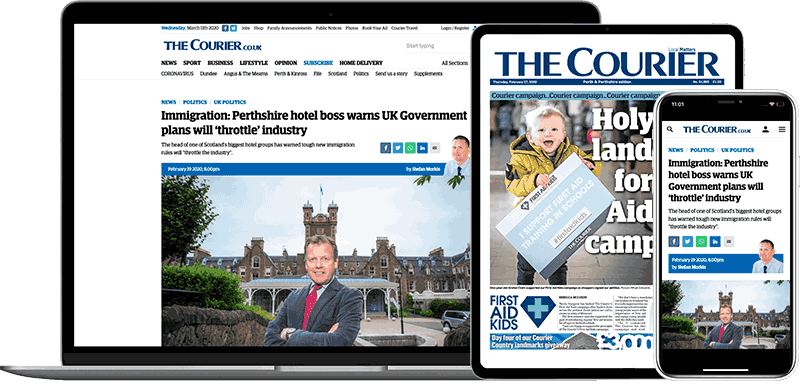 Help support quality local journalism … become a digital subscriber to The Courier
For as little as £5.99 a month you can access all of our content, including Premium articles.
Subscribe