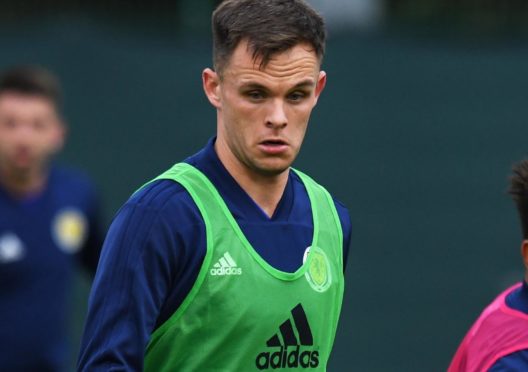 Lawrence Shankland has backed himself to take his stunning Dundee United form into the international arena.
Despite a rare blank against Alloa on Friday night nobody can claim Shankland, with 15 goals in 13 games to his name, isn't a striker in top form.
A Scotland call-up may have come as a shock to him and plenty of others but the former Ayr United and Aberdeen centre-forward isn't going to hide in the shadows as manager Steve Clarke assesses who is best-equipped to face Russia in Moscow on Thursday night and then San Marino on Sunday.
"This is an opportunity which has come to me and it's one I'll be looking to take," said Shankland.
"There's no guarantee but I just want to enjoy being a part of it and do my best on the park.
"If that's good enough then ideal, if it's not then I can go back and work on it.
"I'm part of the squad and I'd like to be part of the team.
"I just want to go out and try to perform in training. If it goes well then it will take care of itself.
"As a striker it's about getting yourself in the position to score goals and nine times out of 10, I will be in the right position to score goals. So, yes, I back myself that way.
"I'm not saying I will score every time but if I get into the right positions I've got a good chance of converting chances."
Shankland doesn't need to be reminded how big a jump playing against Alloa's part-timers then Russia's World Cup stars would be.
"You can't get any higher than playing against top international players," he said.
"It's something I thrive on. I want to play at the highest level I possibly can and I want to test myself against the best and see where I am really at. If the opportunity comes I will look forward to it.
"It's been good so far in training. When you are out there training with that level of player then it does hit home.
"I'm probably playing at near my potential now. Obviously there are still things I can work on all over my game. That's what I will look to do. That's what I will look to gain from this week."
Shankland's profile has risen on the back of his Scotland selection and would soar should he score in the dark blue of his country. The 24-year-old has a good grasp of what is best for his career curve and he certainly has no regrets about signing for United in the summer when the expectation was he would move to England or the Scottish Premiership.
"There were rumours but no official offers came through," he said. "But Dundee United were really keen to get me every time I spoke with them. That appealed to me. That was where I wanted to go.
"There's no guarantee that if a bigger club had come in I would have fancied it more than Dundee United. I may have still gone to United.
"I've just got to try to keep progressing and one day the big clubs might come round again."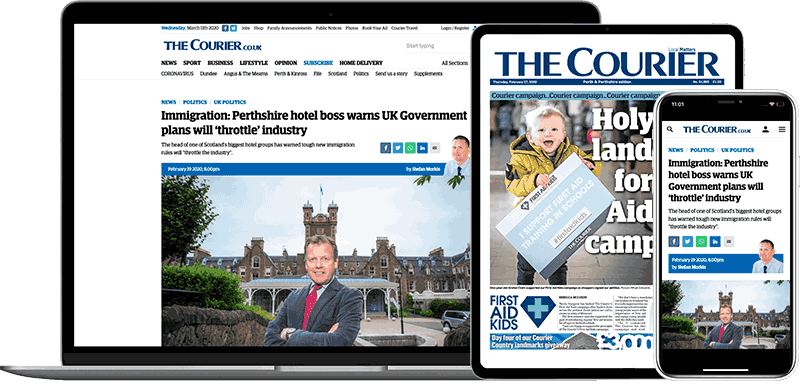 Help support quality local journalism … become a digital subscriber to The Courier
For as little as £5.99 a month you can access all of our content, including Premium articles.
Subscribe