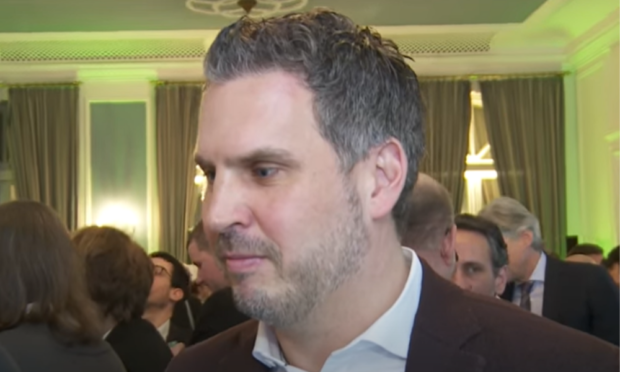 Dunfermline chairman Ross McArthur has welcomed the new German investment in the club as an "enormous step forward."
The company, DAFC Fussball GmbH, have purchased 30% of the Pars' enlarged share capital and have an option to buy a further 45.1%.
The new group is based in Hamburg and have been named as Thomas Meggle, Damir Keretic, Nick Teller and Dr Albrecht Gundermann. Three of them will join the Dunfermline board with immediate effect.
Meggle (45) is a former manager of German club St Pauli.
He also played for the Hamburg-based Bundesliga 2 team and featured for 1860 Munchen and Hansa Rostock.
Keretic is a Croatian-born German former professional tennis player, who competed in the 1980s. He also lives in Hamburg.
Financial expert Teller is on the advisory board of Commerzbank. He is 61 and has dual British and German nationality.
Dr Gundermann is a shipping specialist and is managing partner at maritime organisation Euromar.
Pars chairman McArthur is delighted to usher in a new era at East End Park
He said: "The involvement of DAFC Fussball GmbH as a shareholder, should now be transformative for the club.
"We believe that this change to our ownership structure will be an enormous step forward in the achievement of our goals, but crucially, our culture and community ethos will not be diluted.
"It was abundantly clear during our discussions that DAFC Fussball GmbH share the same beliefs, morals and ethics as ourselves.
"The DAFC board realised that not only did we require further capital but that we also would benefit from fresh ideas, knowledge, relationships and innovation to help us achieve our goals.
"The investors have a deep and sound knowledge of football and of commercial marketing, which means they bring very much more than fresh investment capital.
"The DAFC board was committed to working only with investors whose ideals were compatible with those of a club which is rooted in its community, who valued integrity and and who saw themselves as a catalyst for a range of positive engagements with the people of West Fife and beyond.
"The board believes that the good people behind DAFC Fussball GmbH have all of these qualities," added McArthur.
"The investors will give us access to a scouting network in Germany and wider Europe, which will allow us to differentiate ourselves from other similar sized clubs in Scotland.
"As football people, they know that every football club has its ups and downs and that you need to take a patient, long-term approach to succeed.
"They understand the benefits of growing your own talent and selling on at the right time.
"Their investment will enable us to start planning properly our own youth academy structure and securing appropriate training facilities, things we have long wanted to do but which have always been out of our reach.
"In short, our expectation is that this cash investment will give Dunfermline Athletic the competitive advantage we have long sought and will allow us to take steps to achieve our long-term ambitions for the club, rather than managing the club on a season-by-season basis."
The Pars' chief was particularly grateful that the investment stayed on track despite the coronavirus crisis.
McArthur added: "It says much for the people involved in DAFC Fussball GmbH that they remain enthusiastic and committed to becoming our investors at this time, despite the challenges posed by Covid-19.
"Very few football clubs, at any level, will be able to attract a substantial equity investment in the current economic climate, so this is a real feather in the cap for DAFC.
"DAFC Fussball GmbH will not be able to immediately implement all of their interesting ideas regarding the positioning of DAFC and adding valuable assistance on the football side, until many of the Covid-19 restrictions are lifted.
"However, DAFC Fussball GmbH was keen to give DAFC financial manoeuvrability during these 'complicated times' and that is hugely appreciated."
Dunfermline manager Stevie Crawford says the Pars' recruitment plans are on hold for now after busy summer of transfer business