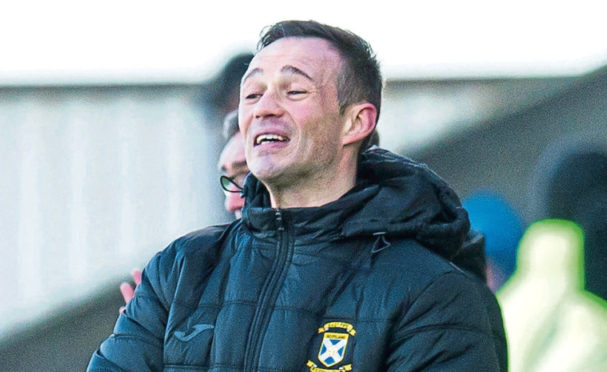 East Fife head to Falkirk this evening with both sides looking to pull closer to leaders Raith Rovers.
However, Methil manager Darren Young is not for proclaiming that there is a title bid emerging from his side even if they do win.
Young is concentrating only on getting the three points that would pull them level with their hosts and Airdrie.
He said: "Things are tight in the top half of the table and I want us to get a result that strengthens our place in the top four.
"The top four was our ambition at the start of this campaign and that remains the case.
"If we are still in the hunt for the title in the last couple of weeks of the season that would be terrific but at the moment winning at Falkirk and moving further away from Montrose is taking up all my thoughts.
"The two games between us this season have finished goalless but we have had chances in them both.
"We played them when Ray McKinnon was in charge and then against Lee Miller and David McCracken's side.
"They had changed formation by the time the second game came around but we handled that by matching up to that change.
"Regardless of what formation either side starts with what we have to do in this game is to defend as strongly but take any chances that comes our way."
The Fifers go into the game after a 1-0 win over Peterhead at the weekend.
Young added: "We scored a good goal midway through the first half and then had to withstand some pressure before the break.
"During that time Brett Long made a good save from Gary Fraser but in the second half we did not allow Peterhead to build any pressure on our goal and we came close to adding to our one goal.
"I will make a few changes from that team as we will need to be as fresh as possible as Falkirk had Saturday off."
Lewis Baker returns to Young's squad after being ill at the weekend but Kyle Bell remains out.