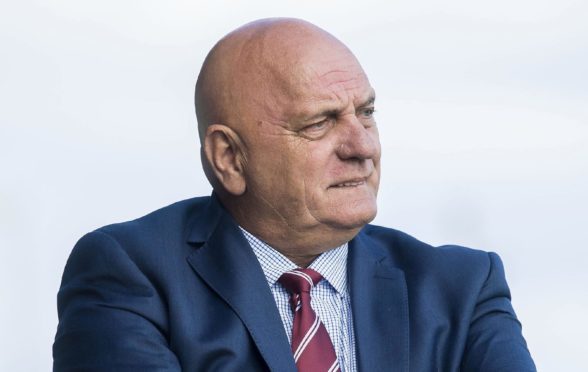 Dick Campbell knows it sounds "boring" but his Arbroath side won't start looking towards the League One finish line.
The runaway leaders have built up a massive 16-point cushion after beating title favourites Raith Rovers at Stark's Park last Saturday.
There is no danger of Campbell's men letting talk of them being championship certainties go to their heads, however.
"The players have been professional all season," said Campbell.
"Our attitude has been – don't give the opposition anything they can hold against you.
"You have to treat every opponent and every game the same. That will certainly be the case with Airdrie tomorrow.
"I know it sounds boring but that's how it is.
"I've never know an easy game against Airdrie in all my time in football and I won't be expecting one now.
"At the start of the season they would have aimed for a place in the play-offs and that will still be their aim now."
Campbell has a full squad to choose from for today's Gayfield fixture and it won't come as a shock that he is contemplating playing the same starting 11 as seven days ago.
"When you win convincingly against Raith Rovers you wouldn't expect there to be many changes," he said.
"The boys have been absolutely fantastic in training this week.
"There's a wee edge to them and that's exactly what you want to see at this stage of a season when you're going for a championship.
"I've got a really strong squad and have six players who might not be playing on Saturday but would get into most teams in this division."