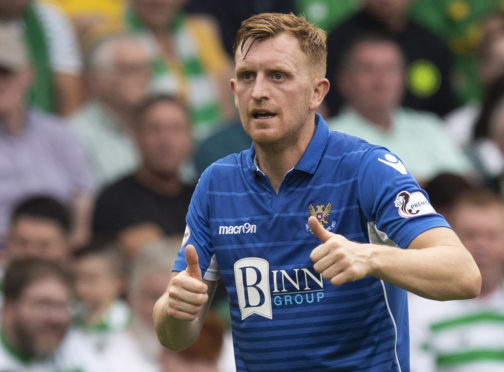 The St Johnstone players need to prove that they are worthy of surviving a Tommy Wright January rebuild, according to midfielder Liam Craig.
The Perth boss has admitted that the final five games of the calendar year will determine how extensive the surgery to his squad next month will be.
And producing good performances and results as they head into the winter break, starting with Kilmarnock at Rugby Park tonight, is the best way to ensure a long term future at a "great club".
Craig said: "If the manager is looking to bring players here in January it's up to the ones in the dressing room already to prove that they should still be here at the end of the month.
"This is a great club which has been in the top flight of Scottish football for a long time.
"If you want to be here go and show that you're good enough to play at this level."
History tells Craig that St Johnstone will come good over the next few weeks and months.
"The focus is on the next game," he said. "That's the way it has always been at this club.
"I say it a lot – we don't get too excited when we win a few or too despondent when we lose a few.
"We're an established Premiership club. We've been in the top flight for 11 years.
"We're probably new to the situation we're in now in terms of being bottom at this stage of the season but we'll meet it head on.
"It's only us who can get us out of it.
"A few weeks ago we were sitting in the middle of the table and talking about us having turned things around. That's what a couple of wins will do for you.
"If we can win at Kilmarnock there's every chance we can jump two or three places again and the table will look a lot better.
"Momentum is massive in football.
"Last season we went eight unbeaten – six wins and two draws. It's a big ask to do that but we've got to believe we can.
"We've done it every season at different stages – usually before this time.
"I believe that if we do the basics well it can happen."
Craig added: "We once went 12 games without scoring a goal. There was a belief that we would turn it around, and we did.
"That sort of belief hasn't left the dressing room.
"There have been plenty or arguments through the years in that dressing room between defenders and attackers.
"We know we have a lot of good players who can hurt teams.
"It's not just about doing your own job, it's about helping somebody else if he's struggling.
"If we do that we'll win games."
Craig's experience could be vital in helping to navigate the side through this month's fixtures and beyond.
"Every game is important because we need to start winning," said the former Hibs and Falkirk man.
"At times our performances have been good and we've won a couple of games but we're still conceding chances and goals too easily. It's something we have to put right.
"It's been well documented that we're a younger team this year and it's been difficult for the inexperienced ones coming in.
"They're having to learn from their mistakes at the top level in Scotland whereas in the past it might have been in reserve games or in the lower leagues.
"The Premiership is hard and you have to learn quickly. We've all got to stand up. It's not just at the back. Defending from the front has to improve and we need to score goals to take the pressure off the back four.
"We're not creating enough or working goalkeepers enough."
On the task of beating a Killie side that looks destined for a top six finish, Craig noted: "It's going to be difficult. They're definitely hard to break down, they're strong in midfield and going forward they've got threats like Brophy and Chris Burke.
"But if we play to our best it's a game we can look to take something out of."
Liam Gordon should be available tonight.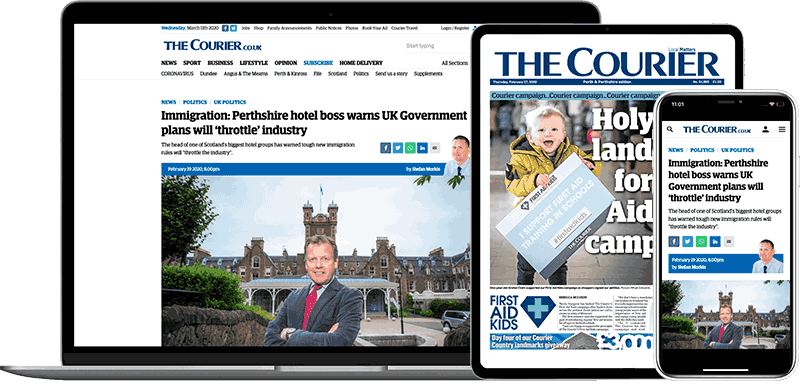 Help support quality local journalism … become a digital subscriber to The Courier
For as little as £5.99 a month you can access all of our content, including Premium articles.
Subscribe