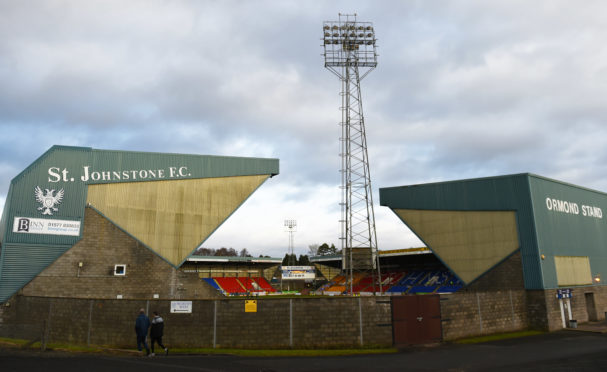 There was no silver spoon for new St Johnstone winger Isaiah Jones when he started out as a professional footballer.
But the 20-year-old deadline day signing, who was playing in the Isthmian League South Central Division with Tooting and Mitcham United before he was snapped up by Middlesbrough, is ready to provide Perth strikers with silver service.
Jones's upbringing in non-league football was a box ticked for Saints manager Tommy Wright.
It has certainly got the wide-man accustomed to rough treatment from opposition full-backs.
"It was good playing in non-league," said Jones. "It was very physical. I got used to being kicked a lot.
"I'm a tricky sort of winger so everyone used to hate me. It raises your game when you know defenders are after you.
"It was very different and faster from academy football, which is more technical, and it's helped me develop as a player.
"We were going to places like Margate and Leatherhead. The pitches weren't the best but it was a good grounding.
"Probably the best experience was playing Woking in the FA Cup, even though we lost.
"I'm grateful for the gaffer here giving me this opportunity. I'm here to help the team and repay him on the park.
"I watched the highlights of the Hearts game and was disappointed we didn't get three points."
Jones, who could be on the bench at Pittodrie tonight, has got the attributes to excite Saints fans.
"I think I can bring pace, trickery, assists, goals," he said.
"If I play at Aberdeen, this will be the biggest crowd of my career so far.
"Hopefully I can show the fans what I can do. They might know much about me just now but that could change with a couple of games."
He added: "The move came as a complete surprise to me on deadline day.
"I was training and people were saying good luck to me. But I didn't know anything about it.
"But then the manager (Jonathan Woodgate) told me St Johnstone wanted me.
"He said it would be a good challenge and good for my career.
"He wanted me to come here on loan and show what I can do. I'm really excited about it. I'm ready for the next step."
Joe Aribo of Rangers was consulted by Jones before he gave the final 'yes' to his McDiarmid Park loan.
"I asked Joe for advice," he said. "He's a close friend of mine from our Charlton days. Joe used to train with my non-league team as well.
"Then he signed for Staines and got his move to Charlton.
"He said it was a good league and I should do well here.
"I've thanked Joe for his advice but warned him there will be no friends on the pitch when we play Rangers.
"I was surprised when he moved to Scotland because there were a lot of good English teams linked with him.
"But it has been a great move for Joe. He is still young and developing as a player at Rangers.
"And at the back of his mind he probably knows he will get an opportunity to go back to English football."
It wasn't long ago Matty Kennedy was scoring for St Johnstone against Aberdeen. Tonight he will be attempting to do the opposite after his January move.
Wright said: "I have nothing but praise for Matty. He did well for me. I said when he came that we would give him a platform to play and I kept my word on that.
"I did say he would either get a longer contract here or get a move, because he was a good player. I would've liked to have kept him for a little longer but he went with my best wishes. He was excellent for me and didn't cause me one problem."
On Aberdeen's form and the pressure from the stands building on Derek McInnes, Wright said: "In terms of other seasons, it's probably just a wee bit short of where they have been. But they are only three points off Motherwell again.
"I know Aberdeen is a big club but I think the level of criticism this year is over the top.
"I'm not surprised by it because that is the world we live in now. It's so easy for people to criticise.
"Derek has been one of the best managers Aberdeen have had.  If you look where they were when he took over and where they are now, he's done a great job and is still doing a good job.
"When we go up to Aberdeen, as with the other big clubs, we feel the longer the game is 0-0, then the crowd can get a big agitated and get on their players' backs."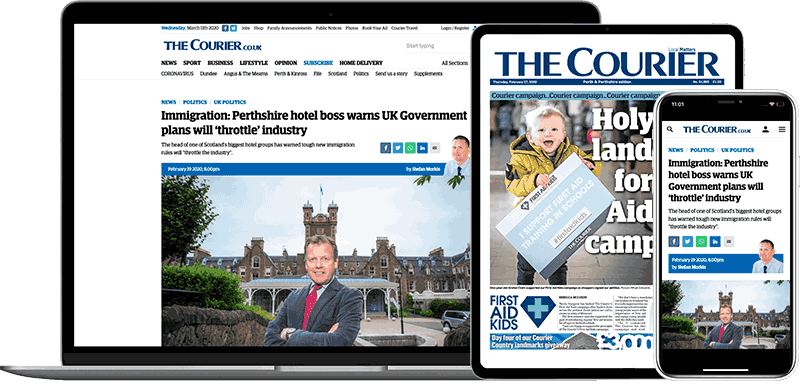 Help support quality local journalism … become a digital subscriber to The Courier
For as little as £5.99 a month you can access all of our content, including Premium articles.
Subscribe