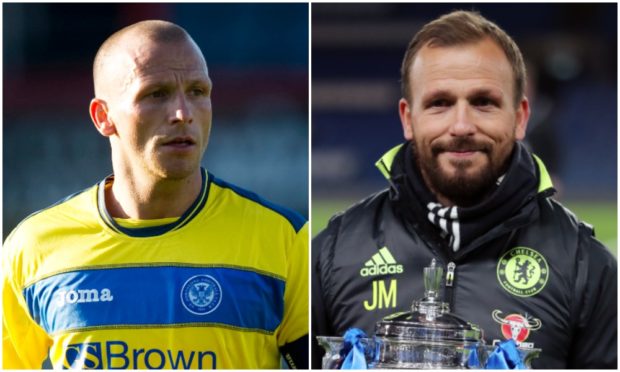 'Here awaits career catharsis' would be an appropriate sign above the door to the players' area at McDiarmid Park.
Of all the common denominators spanning a golden era at St Johnstone yet to be book-ended, the rebirth of footballers who have lost their way has been one of the most important.
Whether passing through like a Fran Sandaza and a Cillian Sheridan or etching their name into club folklore like a Steven MacLean and a Michael O'Halloran, so many have revived their fortunes in the Fair City. Only the deluded and the unmanageable have proved beyond saving.
Perhaps the man with the biggest reputation of them all in this era has the biggest cause to be grateful for Perth's restorative powers.
At 29-years-old, a player who Rio Ferdinand described as the best schoolboy footballer in London and Xavi as his toughest opponent, was out of work. A CV with over 100 games for Chelsea and a big move to Leeds United on it wasn't opening doors anymore. Off-field mistakes and unjust perceptions were outweighing on-field ability and unpublicised endearing character traits.
From Derek McInnes to Tommy Wright, though, books have never been judged by their covers at St Johnstone. And the same applies to a dressing room that smells ego and fake bravado at 10 paces like cheap aftershave.
Liam Craig is the old man of that environment in the present day. But 12 years ago he was the wide-eyed young pup when the FA Cup final winner first entered into it with not so much as a hint of the West London swagger the tabloid tales would have had people believe was in Morris's DNA.
"I can remember his first day," Craig recalled. "I walked down the stairs to the players' lounge and he was sitting there. First thing I thought was: 'Is that Jody Morris?' There hadn't been any speculation that he could be coming here.
"Del had certainly never said anything to me. Whether he did to the senior players, I don't know.
"People forget that he was still only about 29 when he came here. That's the sort of age you should be at the peak of your career.
"For me as a young midfielder who grew up watching the Premier League with players like Jody in it, it was brilliant.
"If you're willing to come to St Johnstone in the First Division – and it wasn't as if we were going to win the league that year – then it shows right away that this was someone who was here for the right reasons.
"From day one that was clear."
Endearing himself to his team-mates didn't take Morris long and the same was true with supporters. The impact was instant and it was made at the place Saints fans enjoy winning the most.
"His first game was at Dens," said Craig. "We won, Jody scored and then got knocked out. That was his introduction to Scottish football!"
Morris's four seasons at McDiarmid turned out to be the second longest spell of his playing career. In that time promotion was secured, top flight status established and semi-finals of cups reached.
"That squad was the foundation for what has happened since," said Craig.
"Other teams have got to cup finals, even won cups, and then got relegated. We had stronger foundations. Jody was certainly a big part of that.
"Whether it was on the pitch, on the training ground or on nights out, he was brilliant to be around.
"Whenever we had a night out, he'd be there. I remember one in Falkirk when myself, him and Midgey (Chris Millar) were in an old man's pub just watching three games of football in a row. There was nobody else there. That was the sort of down to earth character he was.
"He bought into it massively. That buy-in was so crucial to the success of the club then and now."
Now the right-hand man to Frank Lampard at his beloved Stamford Bridge, Morris got his first taste of a tracksuit role with Saints when McInnes left for Bristol City in the October of the 2011/12 season and Geoff Brown put him in caretaker charge with Alec Cleland for a couple of games.
History has been rewritten a bit since then, with it being said that Brown considered Morris as the next permanent boss. That wasn't the case. Though it was no slight on his captain's leadership qualities or his football brain.
"I'm not sure I saw that happening," said Brown.
"One of the biggest mistakes I made was appointing John McLelland. He had absolutely no contacts. Jody's contacts were at Chelsea and that would have been no use to St Johnstone.
"He was a big influence, however, that's for sure. So was Michael Duberry. When Jody came up for Dave Mackay's testimonial a couple of years ago and played for a bit, he found his man every time when he was passing the ball about. He'd been retired for a while but I remember thinking if our own players could do that today we'd be alright!"
Morris as co-manager was the briefest of chapters in St Johnstone's history and the games themselves not particularly memorable (the team drew with Dundee United and lost to St Mirren). But Craig won't forget it.
"I think I got hooked after about an hour in both the matches," he said. "I don't know which one of them made those bad decisions!"
Morris didn't make his mark on the touchline. He made it on the training ground and in the middle third of a pitch where tackles were flying, tempers were over-heating and clear heads and reliable first touches were king.
"You didn't realise how good Jody was until he wasn't playing," said Craig. "If you were 1-0 up he would control the game for you with his football and his talking. He had the experience, ability and awareness to do that – characteristics that would definitely help you in coaching.
"Games were a bit more frantic or backs-to-the-wall if he wasn't in there.
"Jody was the type of player who would take the ball anywhere, dictate the play and calm it down if that was what was needed."
Sounds like a young Scottish midfielder whose game-style has 'coached by Morris' written through it.
"That's what you see in Billy Gilmour," said Craig of the attributes he witnessed close-up in Morris. "Billy's not somebody I saw a lot of while he was up here but I certainly knew the name.
"For his development to have somebody like Jody as a coach and Frank Lampard as a manager, you couldn't ask for anything better.
"I'm sure if you spoke to Chrissie Millar, Muzz (Murray Davidson) and Kevin Moon, they would tell you how big an influence he was on their careers.
"For someone as young as Billy to be learning off him will only help him get better and better.
"The way Jody carried himself and spoke about the game, you knew that if given the opportunity, he'd be a great coach.
"Funnily enough, Jody always said that if Frank got a job he would take him with him. You can see what they did at Derby and now at Chelsea, even though they started with a transfer embargo. They've got Chelsea into the Champions League places.
"And if Jody wants to be a manager himself, he's definitely got it in him."
There appears little prospect that the Morris coaching career will need the same kiss of life that his playing one got anytime soon. If it ever does, Perth would be the perfect place for it.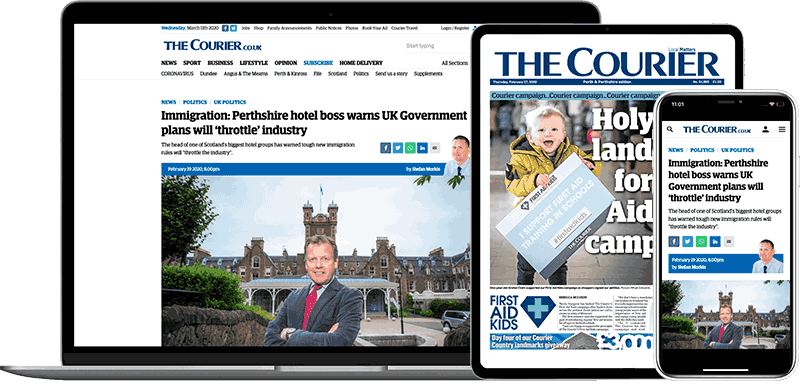 Help support quality local journalism … become a digital subscriber to The Courier
For as little as £5.99 a month you can access all of our content, including Premium articles.
Subscribe