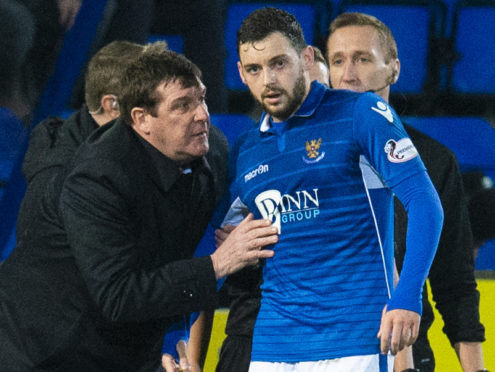 As is the case with the rest of the clubs in the SPFL, St Johnstone will be working out a plan to best absorb the financial hit of the football-less months that lie ahead.
The good news is they are better placed than most to do just that and emerge from the coronavirus pandemic to fight another day, whenever that may be.
There is further good news – Saints have got most of their key players tied up beyond the end of this season.
The fact that young star, Ali McCann signed a long-term deal a few months ago, will prove to be a particularly valuable piece of business.
There are some, though, whose contracts are due to run out in May.
We look at whether they are likely to be St Johnstone footballers when the 2020/21 campaign gets underway.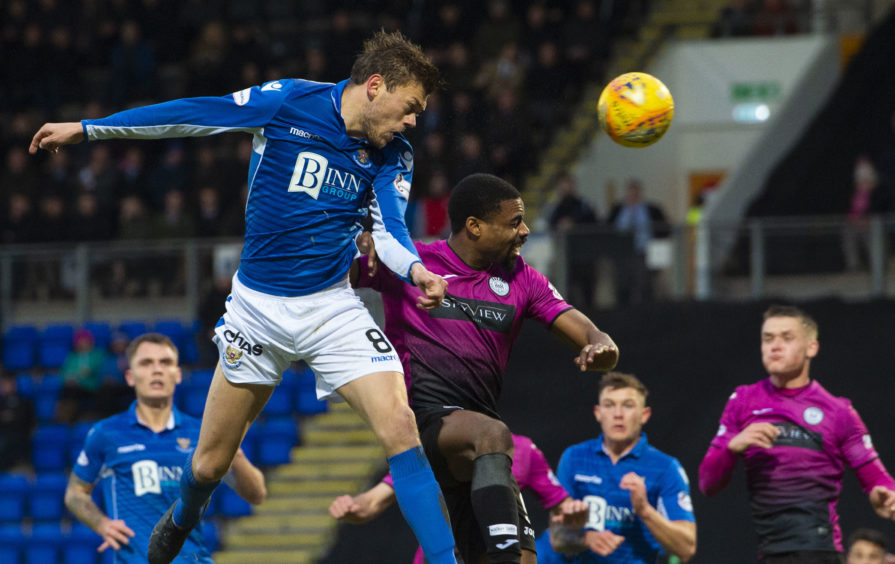 MURRAY DAVIDSON: Current deal ends on May 31, 2020, with an option for a further season, based on appearances.
This is probably the most straightforward of them all. Courier Sport understands that Davidson has already played enough football to trigger the clause in his contract for another season at McDiarmid Park.
Truth is, even if he hadn't, it would have been unthinkable to see the combative midfielder moving on.
If there is a 'go to' man in that area of the pitch for Tommy Wright, it's the former Livingston player.
His form before a training ground arm fracture at the end of January was still up to the high standards Saints fans have taken for granted since Derek McInnes secured arguably the best double signing in the history of the club – Davidson and Dave Mackay.
His injury lay-off should have been coming to an end about now.
Davidson is in his testimonial year but plans for a match at McDiarmid as part of that will have to go on hold.
Prediction: Davidson will be a St Johnstone player for another season and probably even further beyond.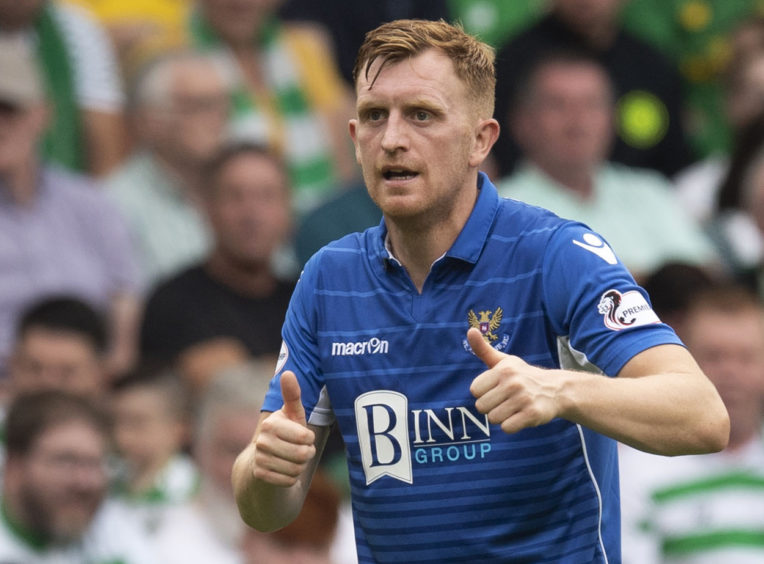 LIAM CRAIG: Current deal ends on May 30, 2020.
Craig's two spells at McDiarmid Park have seen him get to second in St Johnstone's all-time appearance list behind Steven Anderson.
At 33, it goes without saying that his career is much nearer the end than the beginning.
All those who underestimate Craig's importance to the squad were given a reminder when he became a first team regular again after the winter break and was a key part of the side that put clear blue water between themselves and the relegation battlers.
Along with Davidson, he is also an invaluable link to the standard-setting early years of this golden era.
Prediction: Craig's worth on the pitch, coupled with his value off it, will see him get another one-year deal.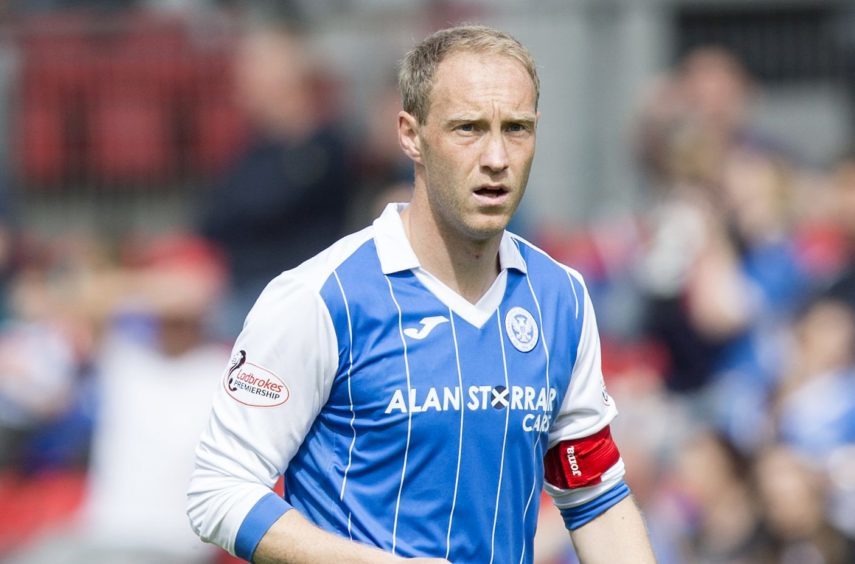 STEVEN ANDERSON: On loan at Raith Rovers and current deal runs out on May 30, 2020.
It has long since become clear that the Scottish Cup hero's time as a Saints player has come to a natural end.
Jason Kerr, Liam Gordon and Jamie McCart are the present and future for the Perth club at centre-back, all secured on deals beyond this season.
Anderson will forever be a club legend, though.
Prediction: This is where the St Johnstone story finishes, in a playing sense anyway. Anderson will be released but expect him to keep playing part-time, perhaps alongside a coaching post.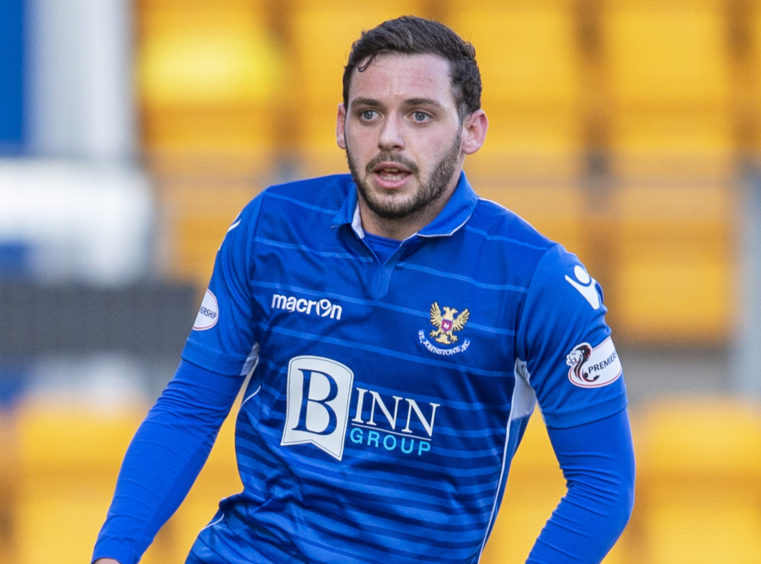 DREY WRIGHT: Current deal ends on May 30, 2020.
Saints took advantage of cross-border regulations to snap up Wright on a free from Colchester United two summers ago, much to the English club's frustration. They would have expected to bank a significant six-figure fee had he chosen to stay down south.
Wright hit the ground running and was Saints' best player last season before his campaign was cut short by a cruciate knee injury. It has understandably taken a while to get the 24-year-old back to his best but the cross to set-up Callum Hendry's winner in the last game played against Livingston was the most recent example of his class.
Manager Tommy Wright has made it clear he would love to keep the winger, particularly as he lost his other wide-man Matty Kennedy to Aberdeen in January, but it is understood no offer has been made.
Prediction: If Saints were going to make a strong play to keep Wright, it would have happened by now. The time to get him tied down was while he was sidelined or last summer. Expect him to leave and his career-curve to rise elsewhere.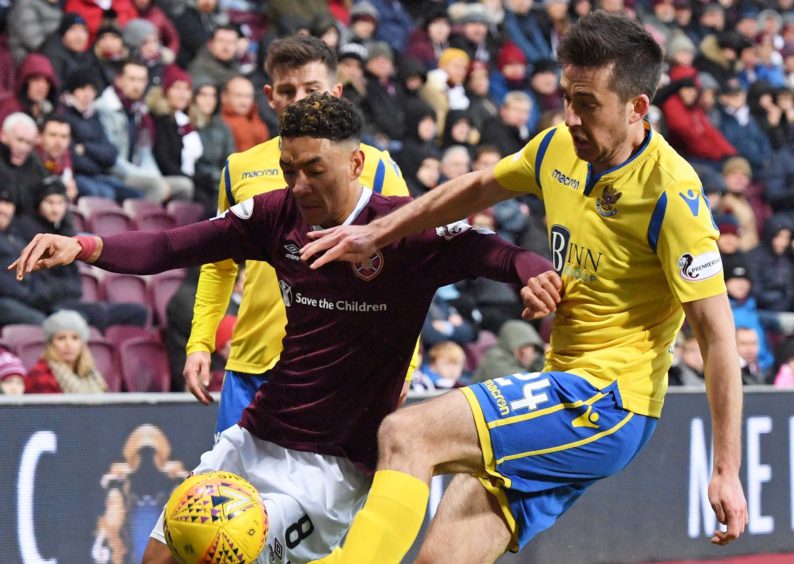 CALLUM BOOTH: Current deal ends on May 30, 2020.
Booth has played a crucial part in St Johnstone's stunning revival. Initially brought in as short-term left-back cover for Scott Tanser in mid-September on a deal through to January, the former Dundee United man got his chance away at Kilmarnock in December and seized it.
Saints didn't concede a goal in his first four appearances and the foundations for their surge up the table were now in place. Booth was my pick for man of the match in the crucial win at Tynecastle that took the Perth side off the bottom of the table.
He has occasionally dropped out of the side when the formation has been changed to accommodate wing-backs rather than full-backs but he has clocked up 15 appearances in three months and is almost always a reliable seven out of 10 performer.
Prediction: Booth earned an extension through to the end of the season and he has now done enough to earn a longer contract. A player who appreciates the value of stability after his short and grim experience at Bury shouldn't be the hardest to deal with and will probably sign an extension for one year, possibly even two.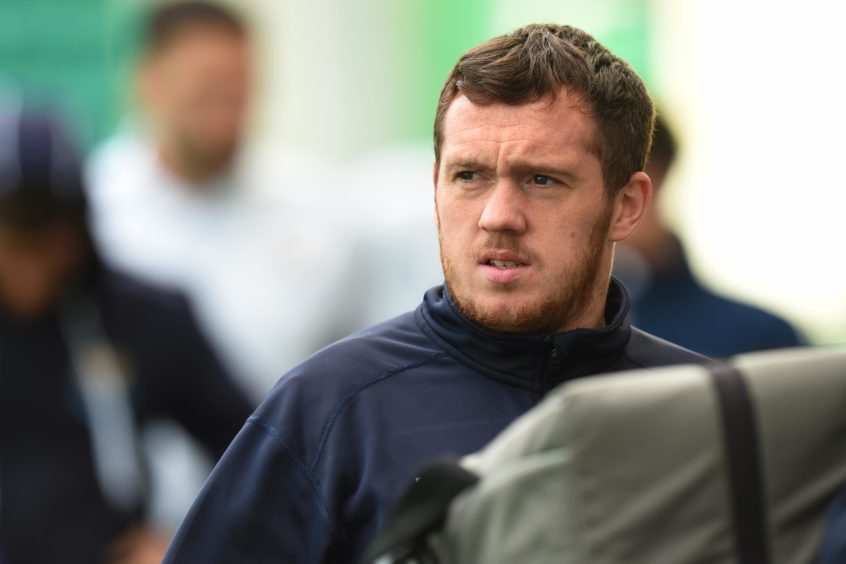 DANNY SWANSON: Current deal ends on May 30, 2020.
Swanson's third spell with Saints has been, by some distance, his least productive.
A player who had been used to being the focal point of Wright's side in his previous two stints at McDiarmid, has only started three league matches this season.
Had there been an acceptable offer for him in January, he would have left then.
Prediction: Swanson will be let go and he won't be back for a fourth time.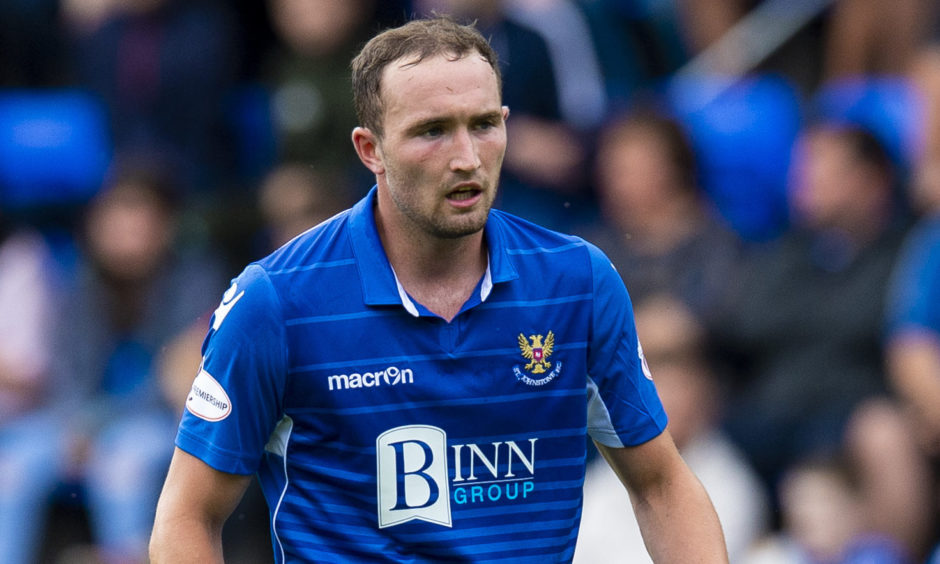 CHRIS KANE: Current deal ends on May 30, 2020.
He may not be a fans' favourite but he's a manager's favourite, which is far more important.
Kane is the least prolific of Saints' three strikers but he is the most productive link-up man of the trio.
Wright has chopped and changed his forwards to great effect in the last couple of months and will want to keep doing that.
In an era when centre-forwards have to bring much more to the table than just goals, Kane remains an asset.
Prediction: Wright will want to keep him, that's for sure. The only issue could be the player wanting to become a first pick somewhere else. To be that he would have to drop down a division, though. Another one-year deal seems the likeliest outcome.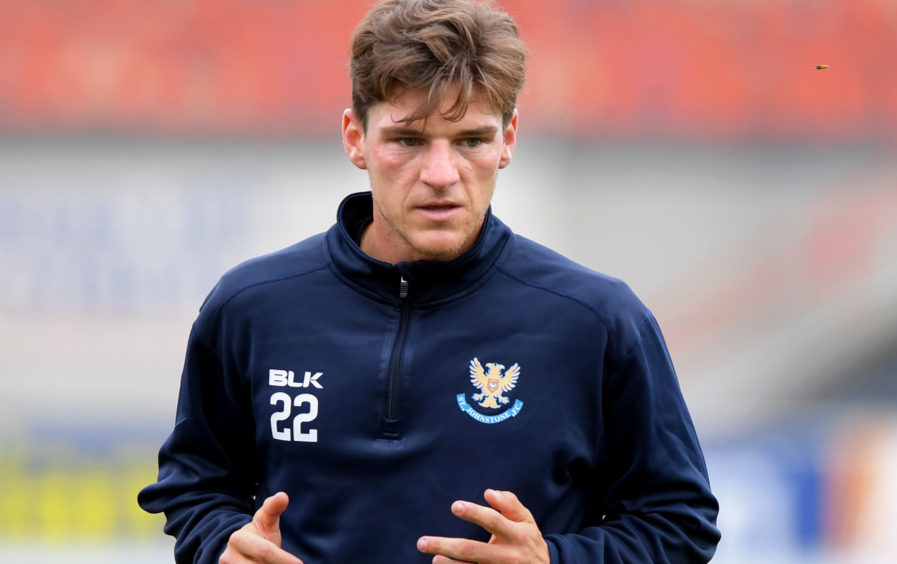 ROSS CALLACHAN: On loan at Dundee and current deal runs out on May 30, 2020.
He was probably signed from Hearts as Murray Davidson's under-study and it was a sign of his misfortune at Perth that Davidson got injured a few days after Callachan had joined Dundee on loan.
The former Raith Rovers box-to-box midfielder made an instant impact at Dens but fractured his leg at the start of February. If this season gets going again, he may yet have a part to play in it.
Prediction: It will be a natural parting of the ways between player and club. Callachan's attitude and energy has been a hit with James McPake, however. Expect him to become a Dundee player next.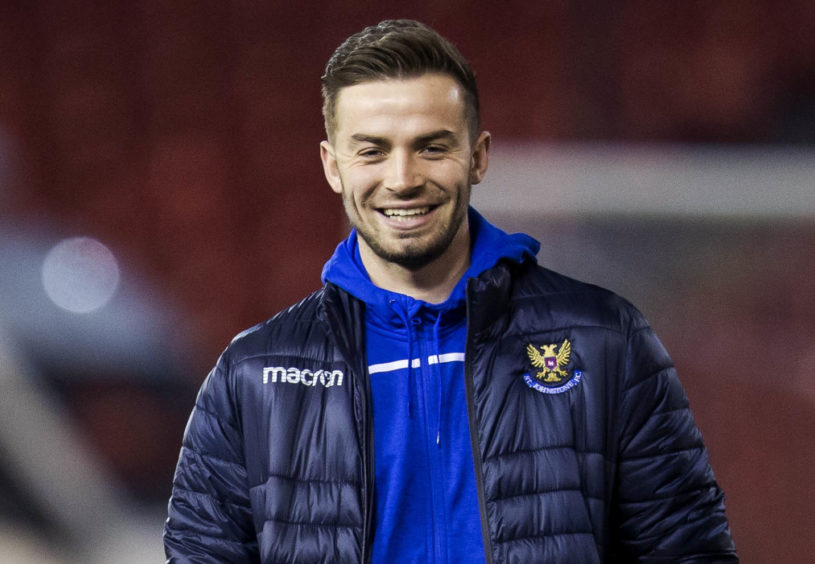 ANTHONY RALSTON, JASON HOLT, MATT BUTCHER AND ISIAIH JONES: All loan players whose deals run to May 30, 2020.
Ralston has improved as the season has progressed and may yet have a top flight career in front of him, though it is highly unlikely to be with parent club Celtic.
Holt has impressed at times with Saints – the two away games at Pittodrie stand out – but other central midfielders have outshone him.
Butcher's impact has been significant (compare him to Sean Goss the year before) and the hiatus in the season will be a big frustration, as he is just getting going after injury problems at Bournemouth.
Jones clearly has pace and a trick but time would have been running out in any case for him to force his way into the team.
Prediction: Ralston, Holt and Jones will all leave. It wouldn't surprise me if Wright wants to secure Butcher on another loan. A player with his touch, passing range, height and left foot will always be an asset at this level.