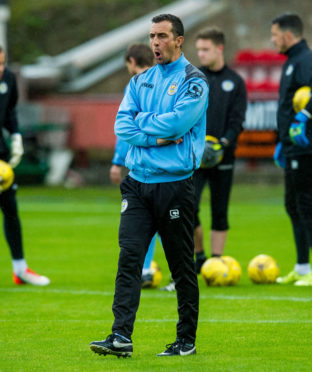 He's had his share of ups and downs in a nomadic career but, now settled, former St Johnstone defender Allan McManus hopes he is coaching the next generation of Scottish stars.
McManus, who played 83 times at centre-half for Saints from 2006 to 2008, is academy director at Premiership rivals St Mirren.
After ending a playing career which took in 10 clubs in 16 years, the 45-year-old began coaching with his hometown club in 2011, combining it with his work as a police officer.
He quickly rose through the ranks, taking over from David Longwell as the Buddies' youth chief in 2016, and has witnessed graduates John McGinn, now of Aston Villa, and Norwich's Kenny McLean go on to shine for the national team.
"I'm fortunate enough to have seen John and Kenny from a distance, having been in and about the club and seeing how they developed as young players," the former Hearts man said.
"The biggest thing, from their point of view, is the club gave them the foundations and the building blocks but, ultimately, they've taken the steps, grasped it and ran with it. As coaches, we play a small part.
"If a player gets to the first team, they've done the work. What we've done is help and guide them through tough periods, develop their technical abilities, tactical knowledge and everything that goes with it.
"They're still the ones who have to go on the pitch and put the hard work in.
"That really begins when you get in and about the first-team, the next bit is staying in and, certainly in John and Kenny's case, excel to a level where bigger clubs come in and want to buy you.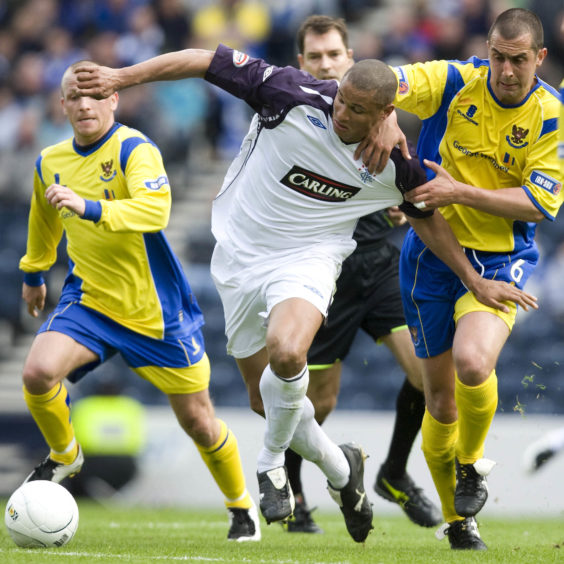 "Those two have went on to a different level and that's down to, not only their work ethic and technical and tactical qualities, but their mindset."
McManus – given his chance in the senior ranks at Tynecastle by Jim Jefferies in the mid-90s – says it's an aspect of the game that cannot be underestimated.
He added: "The mental part of the game – the drive, the determination, the resilience – is the next bit.
"They allowed nothing to stand in their way and kept getting better. They've never thought they've arrived. As quickly as you get there, you can be back out.
"There's a few lads in our first team just now like Kyle Magennis, Cammy MacPherson, Kyle McAllister who all have that mindset.
"What sets those young lads apart and how they've developed is the exact same.
"They have technical ability and are very good players but they also have a self-determination and a drive to continue to strive to be the best they can be.
"These things don't happen overnight. There's been a fantastic infrastructure put in place at the club.
"There's a lot of hard work and effort to pull together something of that ilk – developing a youth academy.
"That's been there for a long time, players have kept developing and moving on but, hopefully, what we're doing continues to produce talented, young players.
"There's a bit of luck involved and the environment needs to be right, so there's so many different factors and variables.
"We're proud of what we deliver at the football club and we've got to continue to work ever-so-hard to make sure there's young players further down the talent pipeline."
It's over a decade since McManus left McDiarmid Park and he has fond memories of his time in Perth.
He was part of the 2007 Challenge Cup-winning team who beat Dunfermline 3-2 in the final just days after manager Owen Coyle left for Burnley, with Sandy Stewart stepping in as caretaker boss for the match.
McManus enjoyed several visits to Hampden and also endured the pain of losing the league to Gretna in a dramatic last day.
He said: "I absolutely loved my time at St Johnstone. To make 80-plus appearances over the two seasons, and at that time I was 33, was unbelievable.
"Outwith my time at Hearts, that was my definitely my most enjoyable time in football.
"To be a First Division club, competing for the league title, but also pushing top Premier League teams all the way in major cup competitions to possibly get to finals was fantastic.
"There was a lot of disappointment to lose the league when you're sitting in the changing-room having done the business on the last day of the season against Hamilton.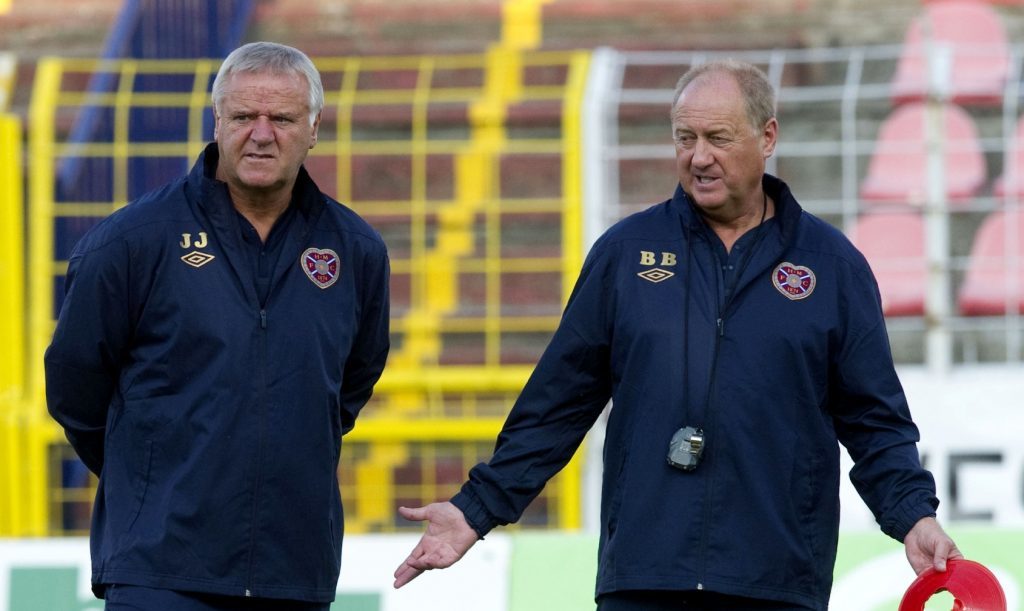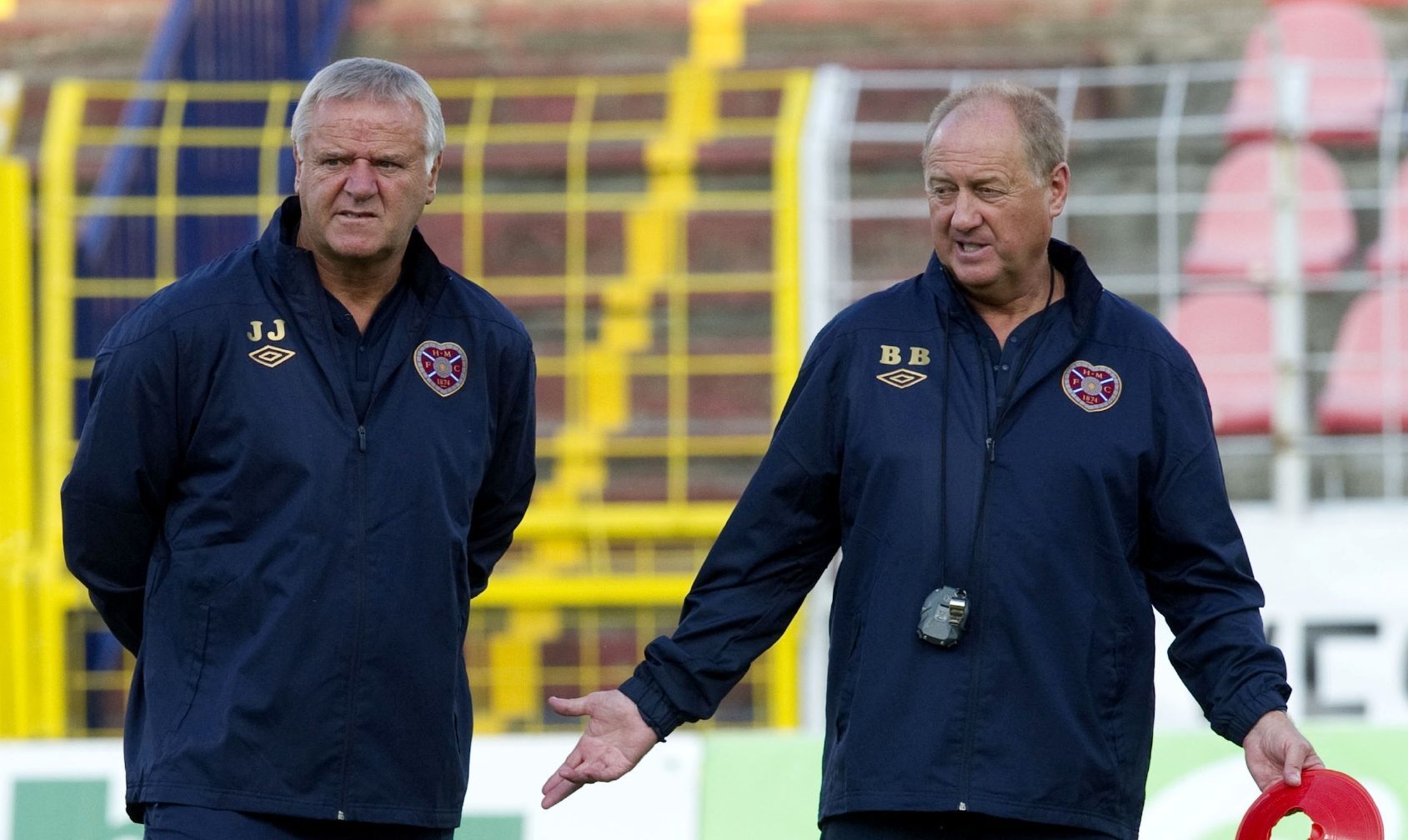 "We thought it was in the bag and then Gretna score a goal four minutes into injury time – you can't make that up.
"James Grady and I are very friendly so I don't bring it up too much, we'll forget it happened.
"He's quick to remind me on a regular basis but it was a tough one to take at the time. They're all good memories and winning and losing is part of football. You have to take it on the chin.
"The two cup competitions that season we lost to Hibs and Celtic but we ran both of them very close.
"It was a fantastic bunch of boys and it was a great time for all of us but it does show you the fine lines in professional football between winning and losing.
"As big a disappointment as that was, it was done and over, Gretna had won the league.
"We had to quickly dust ourselves down and we couldn't let it affect us too much. We had to take our medicine and move on.
"The next season we went on to win the Challenge Cup, lose out in a Scottish Cup semi-final to Rangers on penalties, so again it was another enjoyable season.
"Obviously, we finished third, so from a league point of view it was a bit disappointing.
"When I look at my time over the two seasons, to be involved in the magnitude of games that we played in and pushing for leagues, it was a thoroughly enjoyable time.
"It was great to see a lot of those boys, Del and Doc (Derek McInnes and Tony Docherty) get their reward at the end of the following season by getting the club to the Premier League."
Coronavirus has put breaks on an 'unbelievable' St Johnstone turnaround, according to Tommy Wright