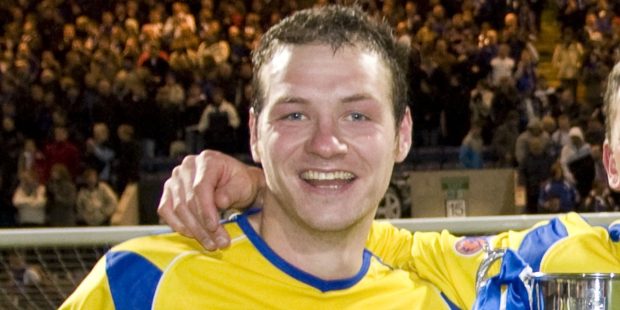 Former St Johnstone striker Kenny Deuchar has told how he failed in an audacious bid to land a move to Barcelona after a friend dared him to contact the Spanish giants.
The 39-year-old – nicknamed the Good Doctor by Soccer Saturday host Jeff Stelling – emailed his CV to 200 clubs shortly before leaving Gretna for Real Salt Lake in the US in 2008.
Unsurprisingly, with a senior squad boasting the likes of Ronaldinho, Lionel Messi, Samuel Eto'o and Thierry Henry, Barca's scouting department politely declined the offer.
Deuchar, a practising doctor, told the Football Daft podcast: "I must have sent about 200 emails or something.
"I sent emails to all the teams in Australia, America, Switzerland, the German second and third tiers, Austria…
"I didn't know who to send the emails to, I was sending it to generic club mailboxes and I never heard anything back from anybody…
"So I started typing in the managers' names and coaches, and I got a lot of delivery failures back.
"This agent from America phoned me – he said, 'There's a couple of teams asking about you and I got your number from Kenny Miller'.
"I was like how the f*** has Kenny Miller got my number?
"It was obviously Kenny Miller's agent and Kenny Miller had managed to find my number from somebody.
"This guy liaised with my agent and it ended up that Real Salt Lake had put in this 'discovery ticket' so they get first dibs on offering a contract because you sign with the league.
"They came over to watch me and the general manager was going to watch me against Rangers. I was like, you're kidding me – that's the worst possible game for me. This is a disaster.
"It was at Ibrox and I scored two goals, and he was supposed to be watching me midweek against Kilmarnock as well.
"But when I scored the two goals at Ibrox, the phone started going to my agent and other teams were sniffing about, and he was like, 'I need to get this deal done'.
"That was on the Sunday I think the game was, and I was in Argentina on the Friday at pre-season.
"I only heard back from three teams out of about 200-odd emails. But there was one other team that got back to me.
"My mate said, 'I dare you to send one to Barcelona'. I've got the email anyway and I actually emailed Barcelona.
"I got an email back from their scouting department to say, 'We've got an extensive scouting network. If we were interested, we would already ken about you!'"
St Johnstone striker Callum Hendry wants more 'tough love' from Tommy Wright's successor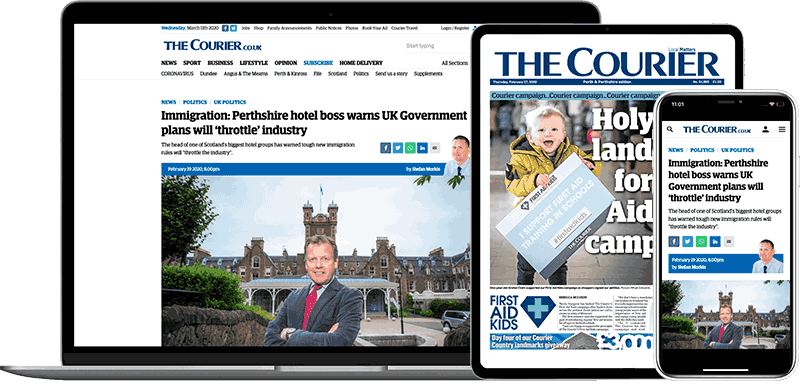 Help support quality local journalism … become a digital subscriber to The Courier
For as little as £5.99 a month you can access all of our content, including Premium articles.
Subscribe