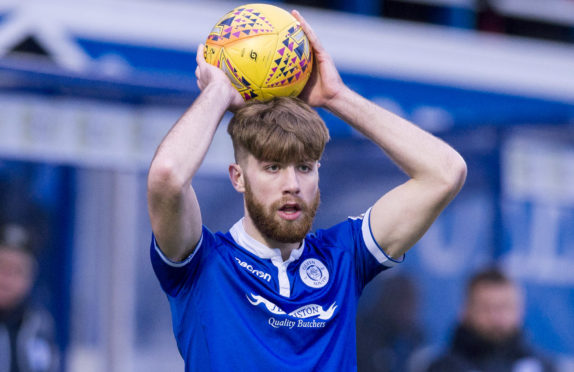 Jason Kerr is excited to link up with Shaun Rooney again.
And the St Johnstone captain has backed the Perth club's new right-back to make an already strong defence even stronger.
Kerr and Rooney were team-mates with Queen of the South for the first half of the 2017/18 Championship campaign.
In those few months before the Saints skipper's mid-season return to McDiarmid Park, he saw enough of the summer signing from Inverness Caledonian Thistle to know that the 23-year-old will be a perfect fit for his new side.
"I was on loan at Queen of the South when he was there," said Kerr. "So I know him personally.
"I played beside him for a good few games and he really likes to get forward. He is a big boy and is quick as well.
"He likes getting involved with attacks and is also very good in the air. He's an all-round good defender.
"He will add a lot of quality to the side.
"It's another young player for our defence. It's a very young defence like last season.
"But that doesn't change the fact that Shaun has got a lot of experience from different leagues.
"He has all the qualities to play in the Scottish Premiership and I'm sure he'll fit in well."
The Jamie McCart example of how to make an instant impact is one the latest recruit from the Highlands will look to follow. And Kerr believes Rooney is capable of doing it.
"Jamie's first few games when he came in were incredible," he said. "I'm sure Shaun will be much the same.
"It will be good to have him in the changing room as well because he is such a big personality. I'm sure the boys will see that when he does come in.
"He'll have banter with everyone and likes to wind boys up. We'll see how that works out for him!"
Saints are still managerless, of course. But on the playing front it hasn't been a close-season of drastic change. And Kerr believes that has been the right approach.
"We've had a few players leave the club, which is disappointing," he said.
"But throughout other leagues and teams there have been massive clear-outs.
"We have the same squad as last season, apart from Shaun coming in. There won't be much gelling together needed."
The prospect of a return to training is now starting to loom large for the Saints players, albeit in small groups, without contact for the first stage.
"I'm looking forward to coming back and I think it will be in groups of five," said Kerr. "And we'll have to drive in by ourselves.
"It's going to be much better than sitting in the house with cabin fever, that's for sure.
"You have different banter with your football mates compared to mates from home. I have been missing that.
"When this all happened, at first I was thinking we were never going to get back to playing football.
"It's great that we have been given a date (for the start of the Premiership) because that is something to look forward to."
If and when the 2020/21 top flight gets underway, playing in near-empty grounds will take a lot of getting used to.
"I've been watching the German games and it was complete silence," said Kerr. "It's not the same and there isn't the same buzz.
"When you are all over a team, the fans can really get behind you. That is now not going to be the case.
"It's going to be hard playing without fans, but it's obviously necessary for now. It might be quite hard to motivate yourself at times.
"It will be difficult but everyone will adapt. At the end of the day we will be playing for the same points as before.
"There are still going to be eyes watching the game from home. There will still be that bit of pressure, which is a good thing.
"Fans will have to accept that they can only watch with a virtual season ticket and I'm hoping as many of them as possible can watch the games virtually."
St Johnstone chairman Steve Brown ready to step up hunt for a new manager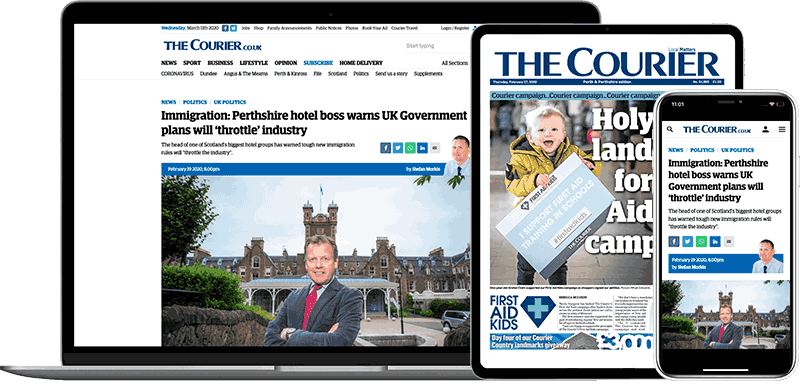 Help support quality local journalism … become a digital subscriber to The Courier
For as little as £5.99 a month you can access all of our content, including Premium articles.
Subscribe