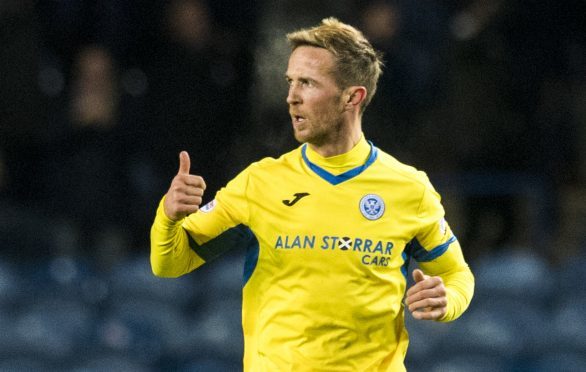 Chris Millar reckons former teammate and coach Callum Davidson is ready for the step-up into management.
And with St Johnstone chairman Steve Brown casting around for a successor to Tommy Wright, he claims the current Millwall assistant  would be the perfect fit for the Perth club.
Even an ill-fated spell with Stoke City after relegation from the Premiership could work in Davidson's favour.
"Callum would be the right man for the job, he ticks all the boxes," said the former Saints midfielder, who spent 10 years at McDiarmid Park before returning to Morton.
"He knows the club well, he's played for St Johnstone and he has been involved with Tommy on the coaching side.
"And I actually think leaving to go to England makes him an even better candidate now.
"It's the right time for him, he's put in the work and built up the amount of experience you need."
Former Scotland international Davidson's impressive CV includes a spell with the international squad.
And that experience has enhanced his coaching credentials.
"He's been involved with Scotland preparing for big games, learning from Gordon Strachan and then went to Stoke with Gary Rowett and now Millwall," said Millar.
"The fact it didn't work out for them at Stoke isn't a bad thing. It was more experience and he'll be a better coach and manager for it.
"You learn from those kinds of things and it maybe changes your perspective on certain aspects of the game.
"So even though Stoke didn't work out, it has probably given him the tools to be a better manager."
Having shared a dressing room at Perth, Millar reckons it's only a matter of time before a club takes a chance on Davidson (43).
"Callum has been planning to become a manager for a long time so if he got the St Johnstone job it would be the perfect place for him.
"It just feels like this could be the right fit at the right time.
"He would get instant respect the second he walks back through the door.
"He's a thinker about football, he's intelligent and he's good with people.
"You often know when you are playing with someone who will become a manager and Callum was definitely one of them.
"A lot of the boys will already know him and know what he's all about and the new ones who he hasn't worked with would soon get to know him."
Perth legend Wright bowed out with another top six finish and Scottish Cup winner Millar is confident he has left a squad in good shape for the new season and his successor.
"There is a good young squad there so it would be the ideal time to pick the job up," said Millar.
"Tommy has taken the average age down. I think it's about 24 years old now, and they have a lot of exciting players in the squad.
"Callum has learned from Tommy as well as all the other managers he's worked with, so it just feels a good fit."
Davidson has topped a fans' poll assessing potential successors to Wright.
"It also helps to be the man the fans want," admitted Millar.
"Obviously results are what count in the end but Callum is a St Johnstone legend and you saw what the fans think in that poll they did last week.
"The fans there are very loyal and they appreciate loyalty so having that affinity with them is important.
"I'm not surprised he's the man the fans would like to see in charge."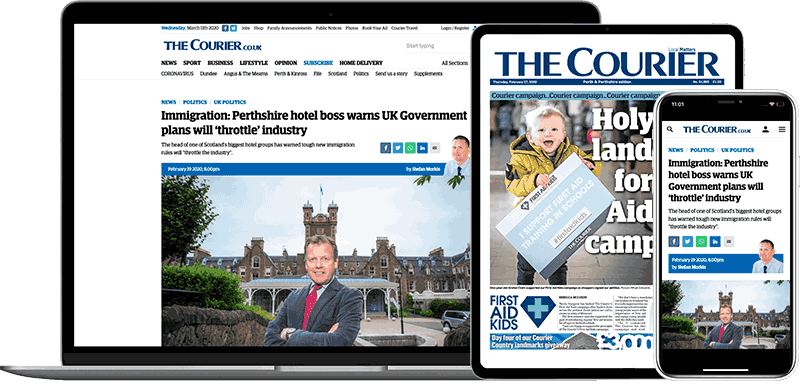 Help support quality local journalism … become a digital subscriber to The Courier
For as little as £5.99 a month you can access all of our content, including Premium articles.
Subscribe