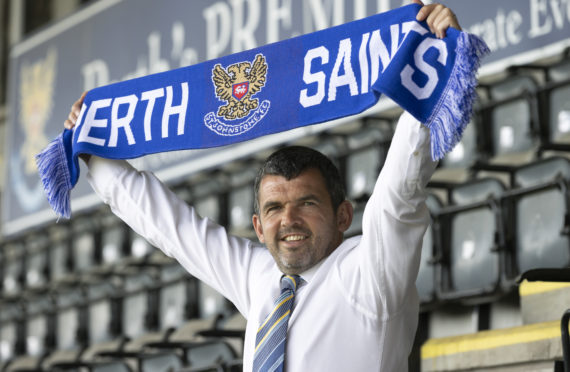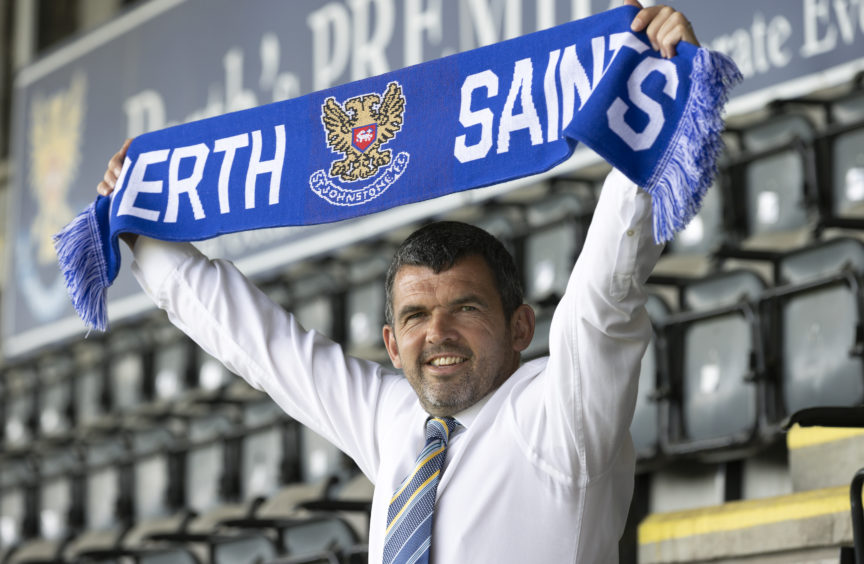 There were five years of virtual unbroken success as Tommy Wright's number two.
There was a short spell involved with Gordon Strachan's Scotland set-up.
There was a slightly longer spell helping turn around Dunfermline's fortunes.
And there was the part he played in taking Millwall to the brink of the Championship play-offs.
Coaching achievements to be proud of, all of them.
But it was the only post which he was sacked from, at Stoke City, that has best prepared Callum Davidson for his first job in management with St Johnstone.
"Going to England to work has been the biggest thing for me," said the 43-year-old, who didn't even last a full season in the Midlands as Gary Rowett's right-hand man.
"Having a negative experience at Stoke was a massive learning experience because you learn what to do and what not to do. Gary would say the same.
"Sometimes there are things out of your control and you just have to accept that, but you also have to look at yourself too.
"When things are going well it's easy to just keep doing the same stuff, but it's when things don't go well you get the chance to reflect and see what you could have done differently.
"I look back on Stoke now and see what I did wrong. That's how you learn."
Witnessing a different culture to what he was used to at McDiarmid Park would be putting it lightly.
"The number of players and staff Stoke had was incredible," said the former Scotland international.
"They'd just come down from the Premier League so there were people who didn't want to be there, there were players who were unhappy at being in the Championship, there were staff who didn't have a role. So there was loads to deal with.
"Whereas at St Johnstone, I would sometimes drive the kit van or I'd help out with the laundry if someone was off.
"What do I prefer? Mucking in because you always need everyone to fight and be pulling in the right direction.
"The reason for me going away was to pick up experience and the last two years have given me a different outlook on management and styles of management."
He added: "I'm a different coach or manager now than I would have been a few years ago.
"People have always asked me why I haven't been in for managers' jobs before but I wanted to get that experience behind me. I wanted to work a few places and pick up things.
"I was in no rush but now I feel ready to do it. I've had seven years of it now, so it's the right time to step up and do it myself.
"This is my first job as a manager and I always thought coming back to St Johnstone would be my best chance of getting a job. So when Tommy left I always thought there would be the possibility of it happening.
"It's an achievement for myself and I've worked very hard to get here.
"But I'll only say it's a big achievement if I am successful. That's what I want to be – successful. There's no point coming here and saying: 'It's great, I'm a manager.' I want to be a successful manager."
So what will a Callum Davidson St Johnstone look like when Premiership football resumes in August?
"For me, hard work will always be the first thing," he said.
"I'd always want a high pressing game, organisation, control – all the things St Johnstone have done in recent years.
"Those have been the key factors in the success over the last seven years so it's something I want to continue – high intensity and getting the ball into the box.
"I am not going to be one of those managers who will overplay or have philosophies and styles. There will be certain ideas I want to get across, but ultimately it's about winning games.
"Things might change from week to week. One week you might sit in and the next you have a go at the opposition.
"It all depends on who you are playing and what you think your best chance of winning is."
Davidson has recent experience at Millwall of guiding a team through a phased training return.
"That will definitely help me," he said. "I've learned a few things but I'm not going to tell you because that will let other teams know!
"But it's good that I've done it. Hopefully I can pass that on as we go forward as a team and a club.
"First and foremost the most important thing is the safety and well-being of players and staff and how you can maximise the physical output of the players.
"We will be in for testing on Monday and Wednesday and if everything goes well we will be looking to start on Friday. We will have to be quite flexible but we will have enough time to prepare for the start of the season on August 1."
There won't be many strangers in the playing squad he inherits but there will be some, like Ali McCann and Callum Hendry, who have advanced significantly since Davidson last worked with them.
"Their progress is great and it's great for the club," he said. "It's about keeping them progressing. How do I make them better players?
"That's a big tool that I'm going to have to use because the squad is younger. I'm going to have to help them along the way. It's my job to make them better but there's experience in there too in the likes of Liam (Craig), Muzz (Murray Davidson) and Spoony (David Wotherspoon). That will be important.
"It's something I can't lose because the key at St Johnstone has been all about a balance in the squad.
"I know the majority of the players here and I know they want to work hard. Ultimately there will be a work ethic through my squad.
"You will have one or two maverick players that may cause you a wee problem but as long as they produce on the pitch you can get by. I think the experience of dealing with those players at Stoke will help me up here."
Davidson hopes there will be a bit of scope for transfer window manoeuvre.
"It's really difficult," he admitted. "I know in England contracts are getting slashed left, right and centre.
"I would love to be coming into a normal situation and signing players on two-year deals but I have to be realistic and players have to be realistic. There's no income, there's no fans.
'St Johnstone are a well-run club and that's one of the reasons I wanted to manage here. I will know my budget. I might not be happy with it but I don't think any manager is happy with his budget. It's something I will have to deal with.
"Hopefully there will be room for two or three players to come in. We have a good young squad but you can't go in with too few. So hopefully I will be able to do something over the next five or six weeks."
ERIC NICOLSON: Callum Davidson has been a St Johnstone manager-in-waiting for a long time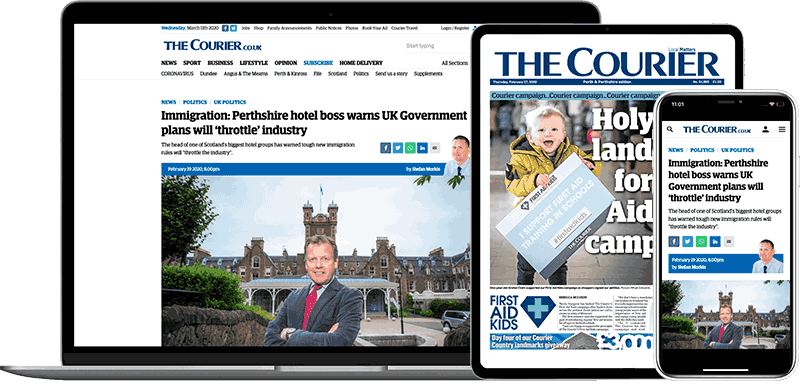 Help support quality local journalism … become a digital subscriber to The Courier
For as little as £5.99 a month you can access all of our content, including Premium articles.
Subscribe