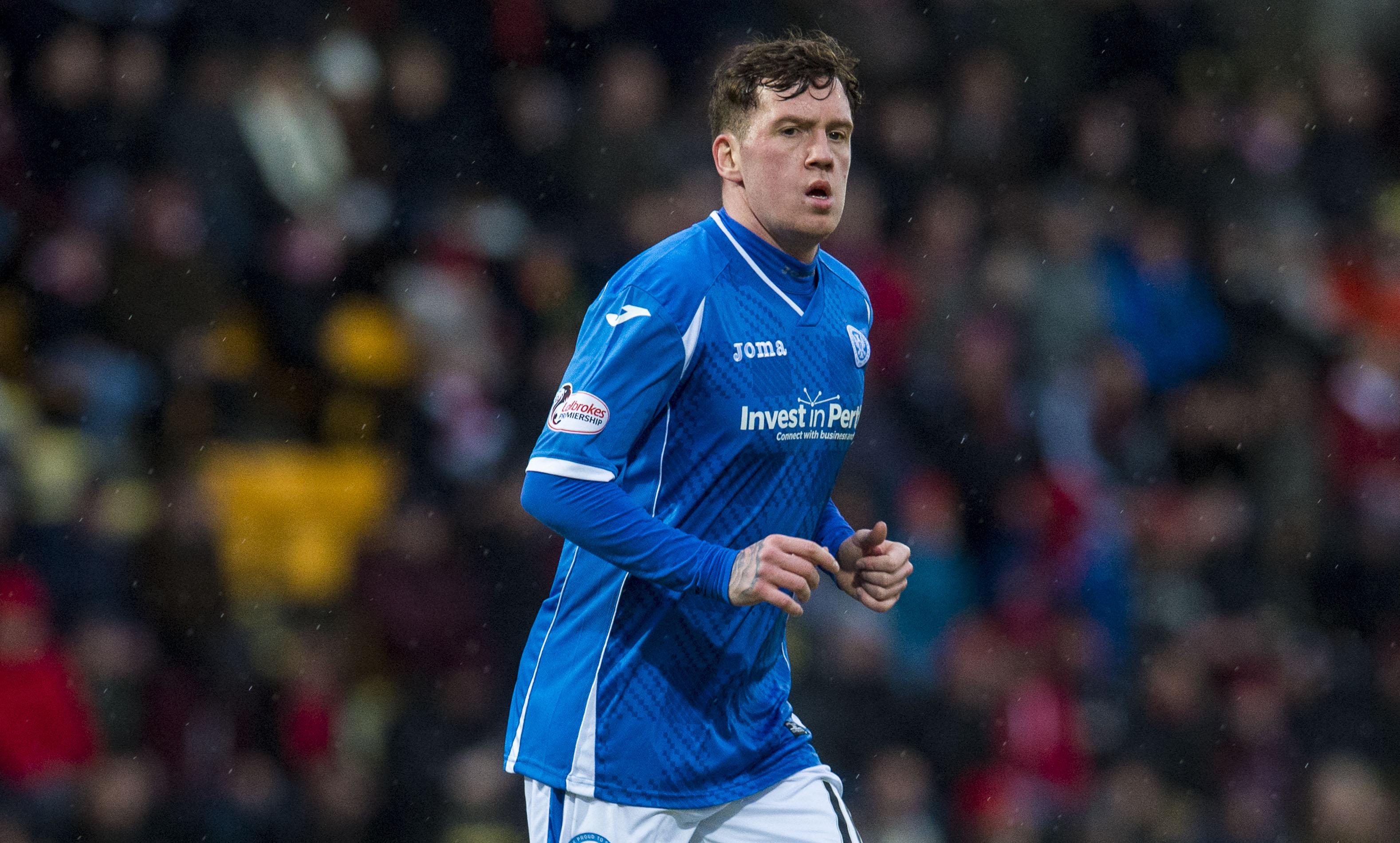 Last week Motherwell manager Mark McGhee defended Mixu Paatelainen by claiming that if Dundee United had appointed him instead of the Finn, he would also have been unable to keep the club in the top tier with the players at his disposal.
St Johnstone winger Danny Swanson, though, believes that if only Tannadice chairman Stephen Thompson had been able to lure Tommy Wright away from McDiarmid Park following the dismissal of Jackie McNamara, then United would still be a Premiership club.
A member of Peter Houston's side which beat Ross County to win the Scottish Cup in 2010, Swanson has been dismayed by the decline of his former club and believes that Wright could have steadied the sinking ship.
"It would have helped them, that's for sure," said the 29-year-old."It wasn't nice to see United relegated to the Championship.
"I left them a long time ago but it is still hard to take; seeing a club like that go down is hard. Scotland needs Dundee United in the top division.
"They are a massive club and the way it has gone since I left is incredible. I have seen people slaughter the chairman but he has backed every one of his managers.
"It is not the chairman's fault as he has paid well and bought players and he has tried his best to be fair and it has not worked out. The boys have come in and not done it and the players need to be told."
Even allowing for the deficiencies of the current squad, however, Swanson believes that they would have survived had Wright been in charge.
"Tommy was linked with the job when Jackie McNamara left and I am not going to say that Mixu is a bad manager as he did well at Kilmarnock," he said.
"But if Tommy had gone to United it would have made a difference. He knows what he wants from his players and he knows how to win games.
"He doesn't worry about the opposition as he just tells his players to go out there and play and do it. We are not the most talented team in the league but we will always be up there."
Unlike some other managers, Wright is a people person who acts as a friend and father figure to his players, claims Swanson
"Tommy is very different," he said. "He gets on with the players a lot and has a laugh with the boys every day. He dishes out stick when you need it but you can go to Tommy with any problems that you have.
"He is a great guy as well as a great manager. He is not one of those bosses who keep their distance. I've worked with managers like that in the past and that approach can work but Tommy isn't like that at all.
"He loves to talk to his players and they can have a laugh with him but when it comes to hard work he is the first to tell everyone to knuckle down."
If Wright had got the United job then Swanson, who re-signed for Saints after leaving Hearts in February, might not be at McDiarmid Park now.
"Personally, I'm delighted that Tommy didn't quit," he said. "He has been linked with jobs more recently and it would be a bit of a nightmare if he did leave.
"To be fair to him, though, he deserves to be linked with top jobs.
"He deserves a move but it's up to him and I'm sure he's very happy at St Johnstone. He is the top dog here and let's just hope he stays."
Saints more or less secured a second consecutive fourth-place finish after coming from behind to beat fifth-placed Motherwell.
Goalkeeper Zander Clark appeared to have been fouled by home midfielder Chris Cadden as he attempted to clear a short passback, allowing Scott McDonald to head home the opener.
Joe Shaughnessy smacked the post from 25 yards before Steven McLean turned home Brian Easton's cross for his 14th goal of the campaign.
Swanson then drove home after McLean had flicked on David Wotherspoon's delivery.
"It's my first goal since coming back to Scotland and it's been a long time coming," he said.
"I've had loads of chances and this time I took it.
"The gaffer has been slaughtering me as he keeps telling me that he brought me in to score goals. He likes to sing my praises but he slaughters me to my face.
Wright is hoping another fourth-place finish can help boost his budget for next season
The Saints boss said: "The chairman has said it will get bigger but he's been like Lord Lucan the last few weeks. I had a positive meeting with him and haven't seen him since.
"But the chairman is a realist and I'm a realist as well. He will do everything he can to help me. The league has been tougher this year.
"It's important for that but within the group it's important for pride. We want to win as many games as possible.
"We want to sit down at the end of the season and look back and say we have managed to get fourth again."
St Johnstone have now won all three games since the split and Wright added: "After the split you are playing the top teams, and a team that's in pretty good form in Motherwell, so to come here and win after an early setback …"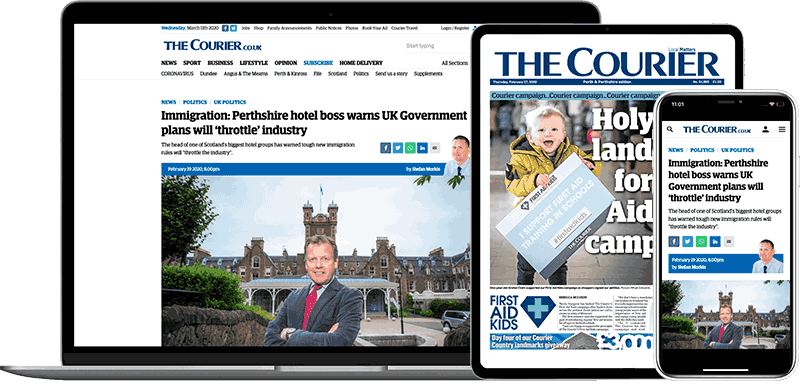 Help support quality local journalism … become a digital subscriber to The Courier
For as little as £5.99 a month you can access all of our content, including Premium articles.
Subscribe