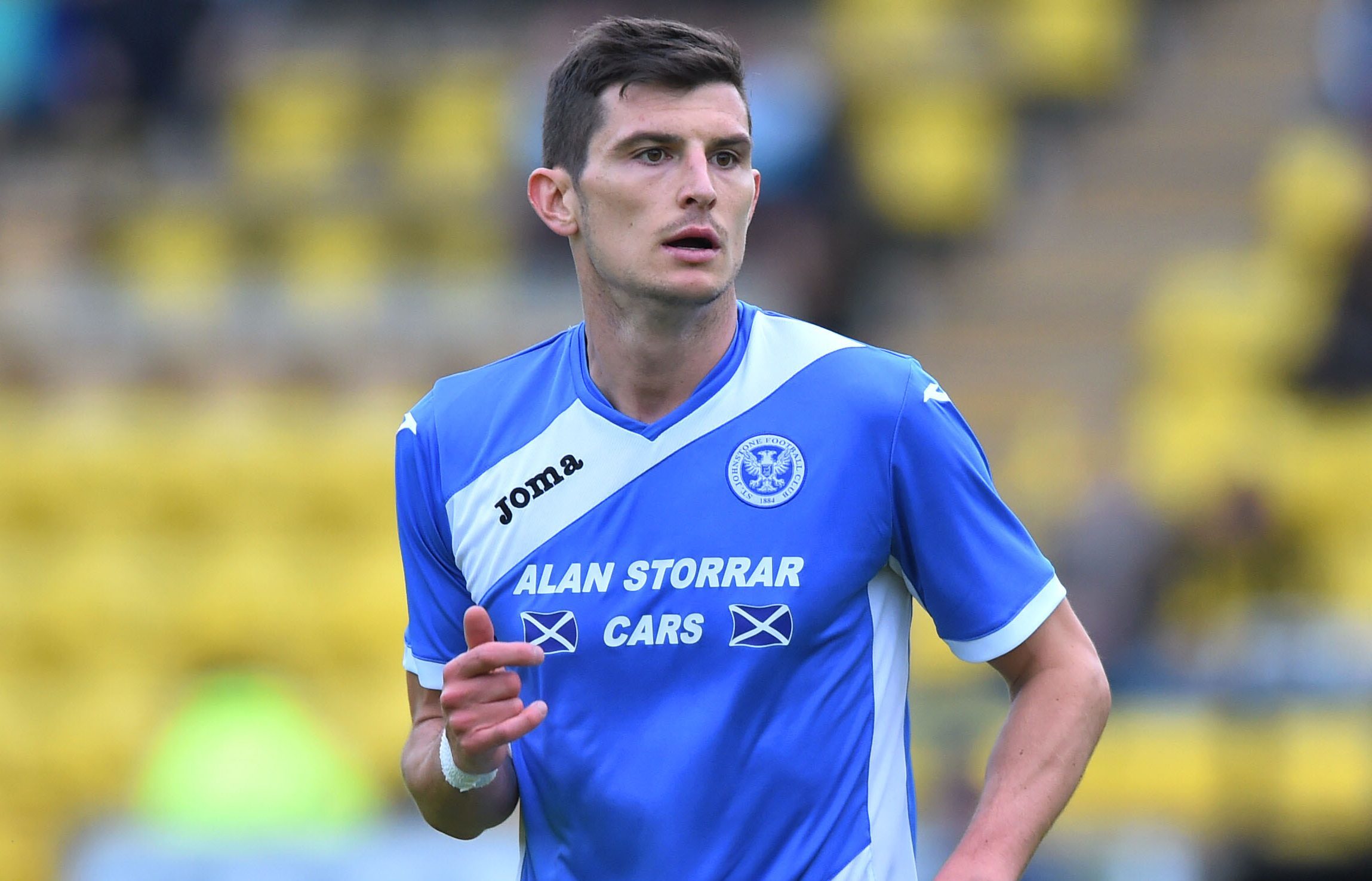 With his lucky number on his back, St Johnstone striker Graham Cummins has got the season off to a fast start.
The superstitious Perth frontman has revealed that as soon as Michael O'Halloran left McDiarmid Park he had his eye on the winger's squad number, 29.
And, after scoring in the 3-1 Betfred Cup win at Elgin, it has been a case of so far so good.
The Irishman said: "I'm superstitious but not as bad as I used to be. There are worse than me at the club.
"Things went well for me at the weekend.  I was lying on the aisle of the bus going to Elgin so I might stick with that for away games, and the same food I had before the game.
"Number 29 is my lucky number. As a striker it's nice to have a nine on your back. But it's a number which means a lot to me.
"It's my birthday, my wife's birthday, our anniversary and it's the day we met. On top of all that it's the number I wore at Rochdale in a promotion season.
"I've only had number 29 one year in football and had success with it.
"I didn't have a choice when I came in so when Mickey O'Halloran left for Rangers I had an eye on it for this season.
"Before the end of last season I was dropping hints about it. So it's nice to have it now."
The Elgin game ticked a lot of boxes for the Saints attacker.
"It was a good start for me," he said. "I had a few chances and was getting a bit frustrated.
"But then I got my goal and looking back it was good to be in a position to have chances to score.
"At the start of the season it is more about getting back your sharpness and your movement."