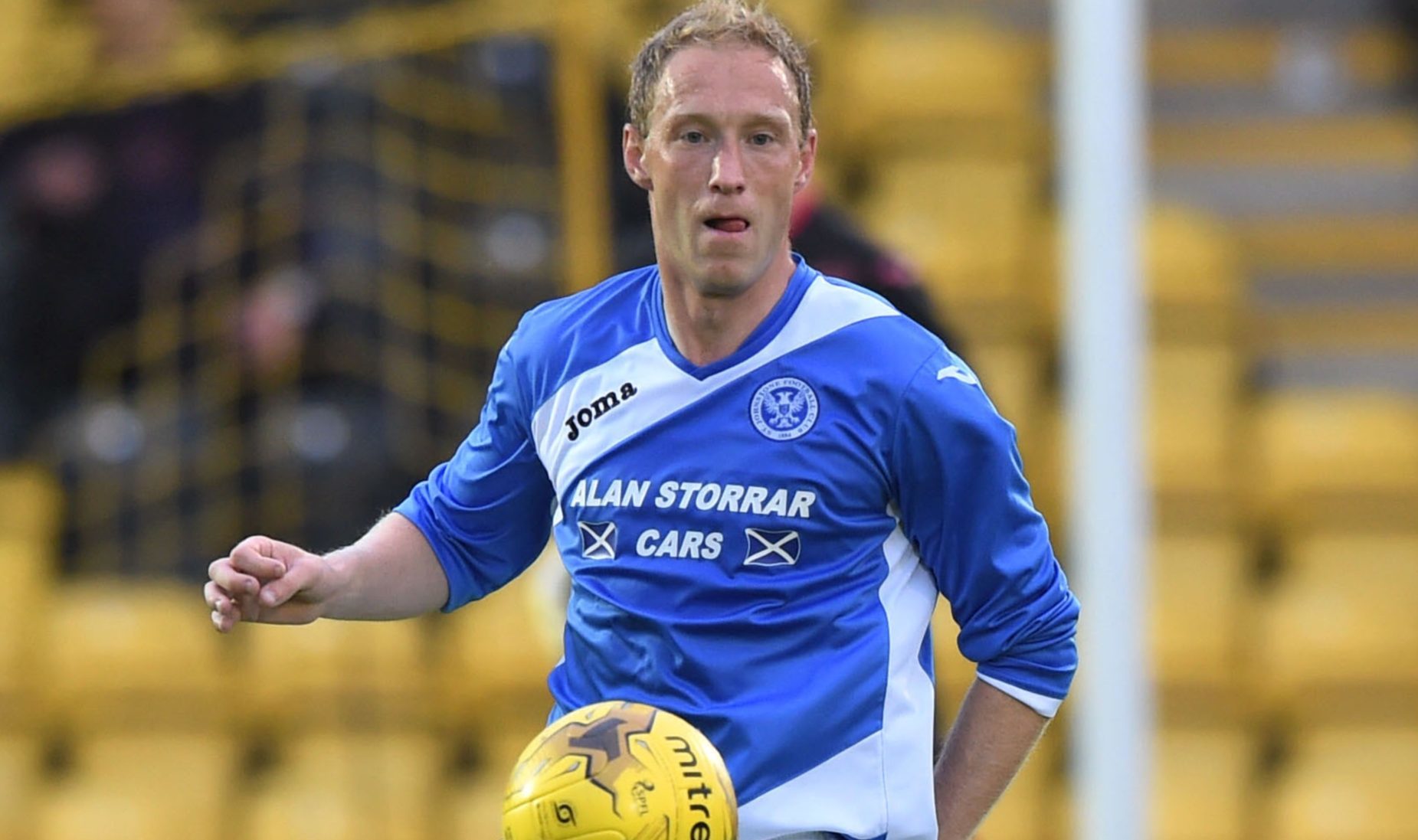 More than 10 years after signing for St Johnstone, Steven Anderson is still improving, according to teammate Liam Craig.
The centre-back's early season form has been one of the rocks Saints' 2016/17 campaign start has been built on, Craig believes.
And the former Falkirk man can see Anderson's influence being crucial for a long time yet.
"Ando looks 45 but he's only 30 and I think he's still getting better," said Craig.
"He is what he is, he doesn't try to be anything different and that's his biggest strength.
"You ask him: 'what's your biggest asset?' and he'll tell you it's being able to kick the ball out of the park with both feet.
"That just sums him up, he's an out and out defender and that's all he cares about.
"He's been here forever, he's already had one testimonial and he'll probably end up with another one further down the line."
Craig added: "It's always amazed me that nobody has ever come in for him because he's a brilliant defender.
"He's been totally underrated in the time he's been here.
"You look at him, the way he wears his strip – the long sleeves rolled up – and the way he gets about the park.
"You see him play and wonder how he does it. We cane him about it but it's just him.
"He's not what you'd call a natural centre-back, he's not six-foot-four and built massively, but he's effective.
"He gets his head on everything, he puts his head in where most people wouldn't put their feet.
"He's already broken the club's appearance record and I reckon he'll probably get about 200 games past it.
"Look at the amount of centre-halves he's played alongside, it's incredible.
"So many people have come and gone, but he's still here and improving as he gets older.
"How someone has never taken a chance on him I'll never know because he's been one of the best defenders in the league for years now.
"Mind you, I doubt he'd leave now anyway because he's been here too long to change clubs."
Craig is one of Anderson's biggest fans but it is the team ethic that continues to serve Saints best, not individuality.
"It helps to have someone like Danny (Swanson), who has that wee spark to make things happen for you," he pointed out.
"We had it last season with Mikey O'Halloran but he left and then Danny came in.
"But I think he would be the first to recognise how hard everyone in the team works in behind him to make things happen.
"And Steven MacLean is in great form just now, I think he's 34 but he's playing like he's 24.
"But the biggest thing here, no matter who is in form or who is scoring goals, is the team.
"That's what it's all about and that's what makes us able to win matches.
"We have carried on from where we left off last season, the manager has recruited well over the summer and you are seeing how strong the squad is.
"We came into the season on a high from last time where we did well in the top six.
"So we just have to keep it going but one thing's for sure, nobody here ever gets carried away.
"I know we joke about it at times, but we actually like being under the radar.
"It suits us if people are talking about other teams, we're happy with that.
"We don't want any focus on us, the players here just like getting on with it our own way.
"We know what we're all about, we have to work hard for everything we get.
"The character, work ethic and spirit here is never in doubt, there are too many good, experienced pros here for that to happen.
"If anyone does start getting ahead of themselves or getting complacent the kick up the backside isn't far away from coming."
Champions Celtic are up next and the Perth men are relishing the challenge Brendan Rodgers' side will pose at McDiarmid Park on Saturday.
Craig said: "The manager and the coaching staff spend a lot of time looking at the opposition and spotting wee things that can help us hurt them.
"I'm sure they will be looking at Celtic and we will be working on ways to hurt them.
"It will be difficult because Brendan Rodgers has made an impressive impact there already and has made some good signings.
"But we have had a solid start to the season and go into it with confidence."