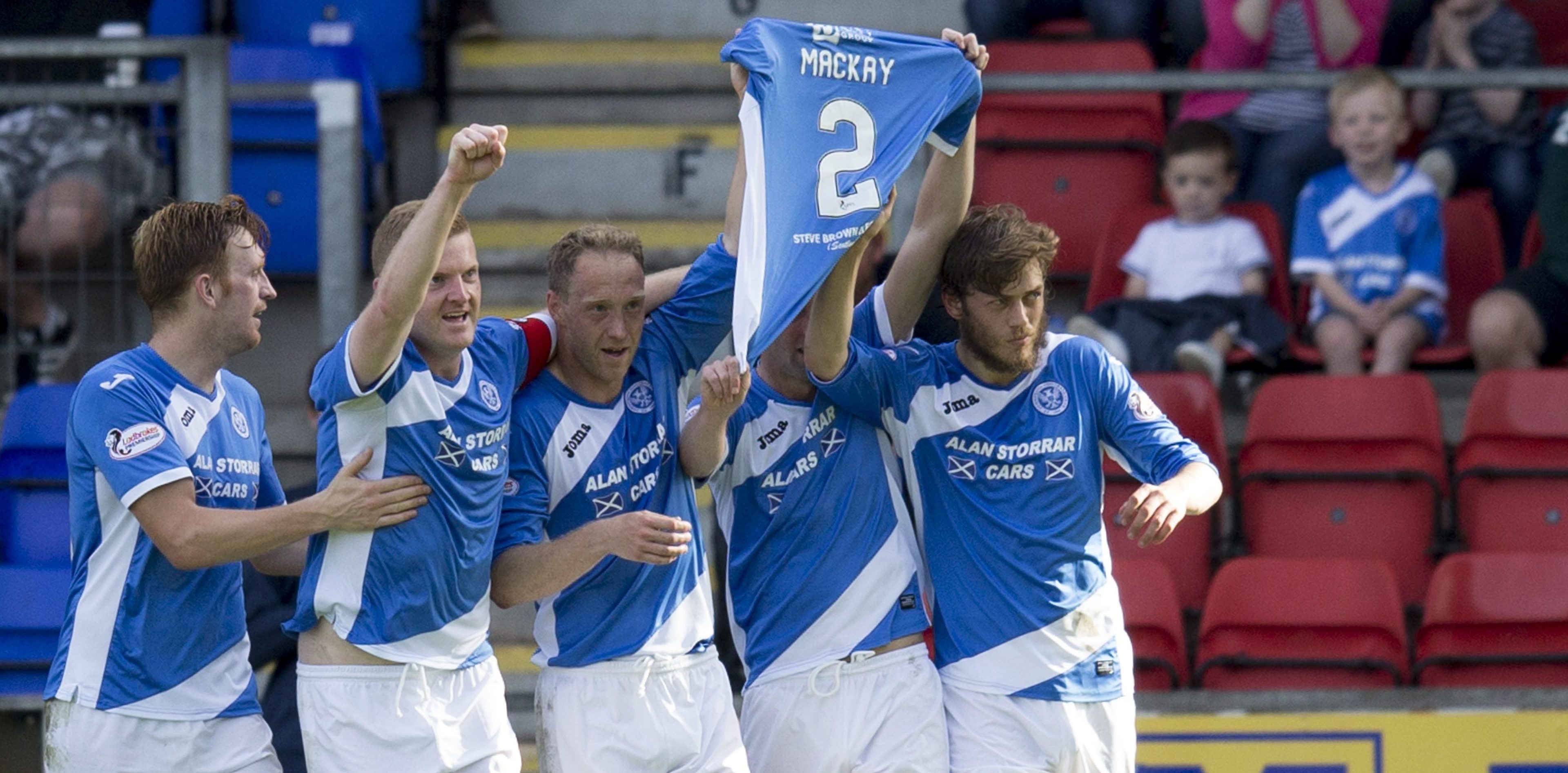 St Johnstone's Dave Mackay has admitted he really appreciated the tributes paid to him by his team-mates and Scotland boss Gordon Strachan at Saturday's home match against Hearts.
The club legend, who announced his retirement from the game last week, watched on as the Saints players held aloft a Mackay jersey as they celebrated Graham Cummins' winner.
The national team manager, who was in attendance at the game, also took time out to have a special word with "Cuptie".
Mackay said: "That's the sort of boys we have in the dressing-room. We are all close and good mates and work for each other. It was a nice touch.
"I'm not an emotional kind of person. I didn't expect it so I didn't get time to think about it but I appreciated the tribute."
Speaking about Strachan having a chat with him, Mackay said: "Yes, that was great. He didn't have to do anything like that, to someone like myself but I appreciate that.
"He just had a quick word, said he was sorry to hear that I was having to retire and that I had been a good ambassador for the club. I really appreciated it.
"I knew he was at the game. I had seen him at half-time. There were a few decent Scottish young boys on show so he would have liked what he saw."
Mackay will, of course be a big loss for Saints but he insisted that the side have been doing well without him so far and he can only see the team continuing to improve.
He added: "The team is flying. I've not played since January. The club has not been struggling since then. It will continue to go from strength to strength.
"It has a very good manager and backroom staff and an excellent group of players. They are more talented than what they get credit for. They work hard for each other and I am sure they will do well this season again.
"I'd love to stay in the game. I've done my coaching badges and would love to get an opportunity. Whether that it at St Johnstone or elsewhere, I don't know. I will just see what the future holds but it is definitely something I am interested in.
"I would love to stay at this club for a long time yet but that is out of my hands. That's up to the chairman and manager."