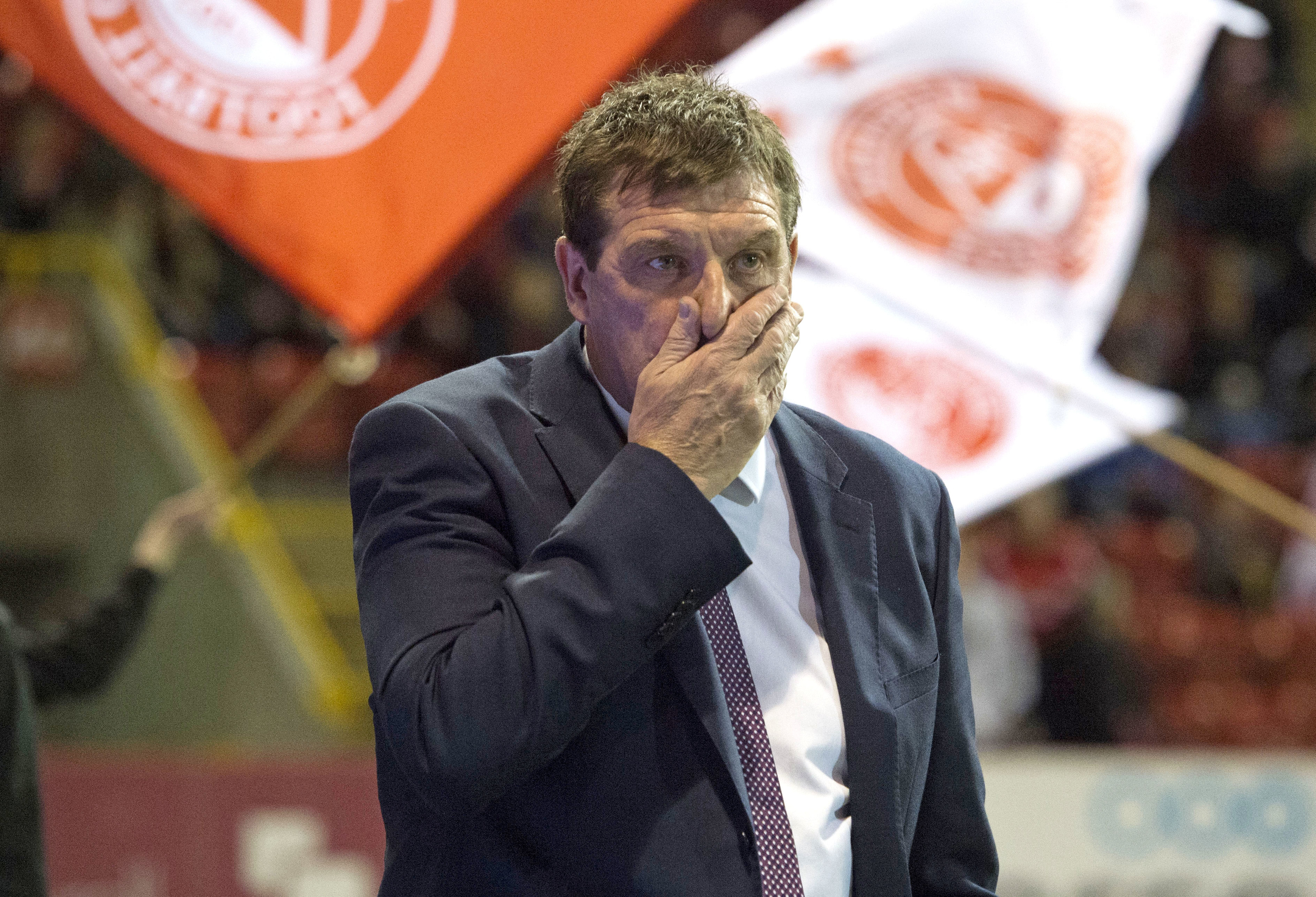 St Johnstone were knocked out of the Betfred Cup in a fiercely-contested quarter-final that had a spill-over in the tunnel when Aberdeen's celebrations caused annoyance among their opposition.
Speaking about the post-match incident, manager Tommy Wright said: "That's the first time I've seen anything like that. I mean, they've left their dressing room door open with music blaring out.
"They've a right to celebrate but the music was blaring out. One of our boys shut the door. A couple of their players reacted. They're entitled to celebrate. I think it annoyed one of our players. That was it. Nothing in it."
"Nothing in it" could also be the phrase used to describe the match itself.
Saints lost 1-0 to a 90th minute Adam Rooney header but could have won moments earlier when a David Wotherspoon free-kick was tipped on to the post.
Wright added: "We've defended well all night, been organised and created opportunities. It's a game of small margins.
"I can't remember Zander having a save to make, even though Aberdeen had corners and pressure. Lewis made the best save of the game and then they score from a header from Rooney. It was a killer blow.
"We're extremely disappointed. We put a lot into the game and I think it was a missed opportunity."
Wright wasn't in a position to offer an opinion on whether a Wotherspoon goal was rightly or wrongly chalked off for offside.
He said: "My only complaint with the offside goal is that the linesman put his flag up after David's second touch. He waited and I don't know why."
Saints now face Hamilton in the league on Sunday.
"It's easy to rally them," Wright said. "It's only three defeats in 13 games. We'll be ready for Sunday."