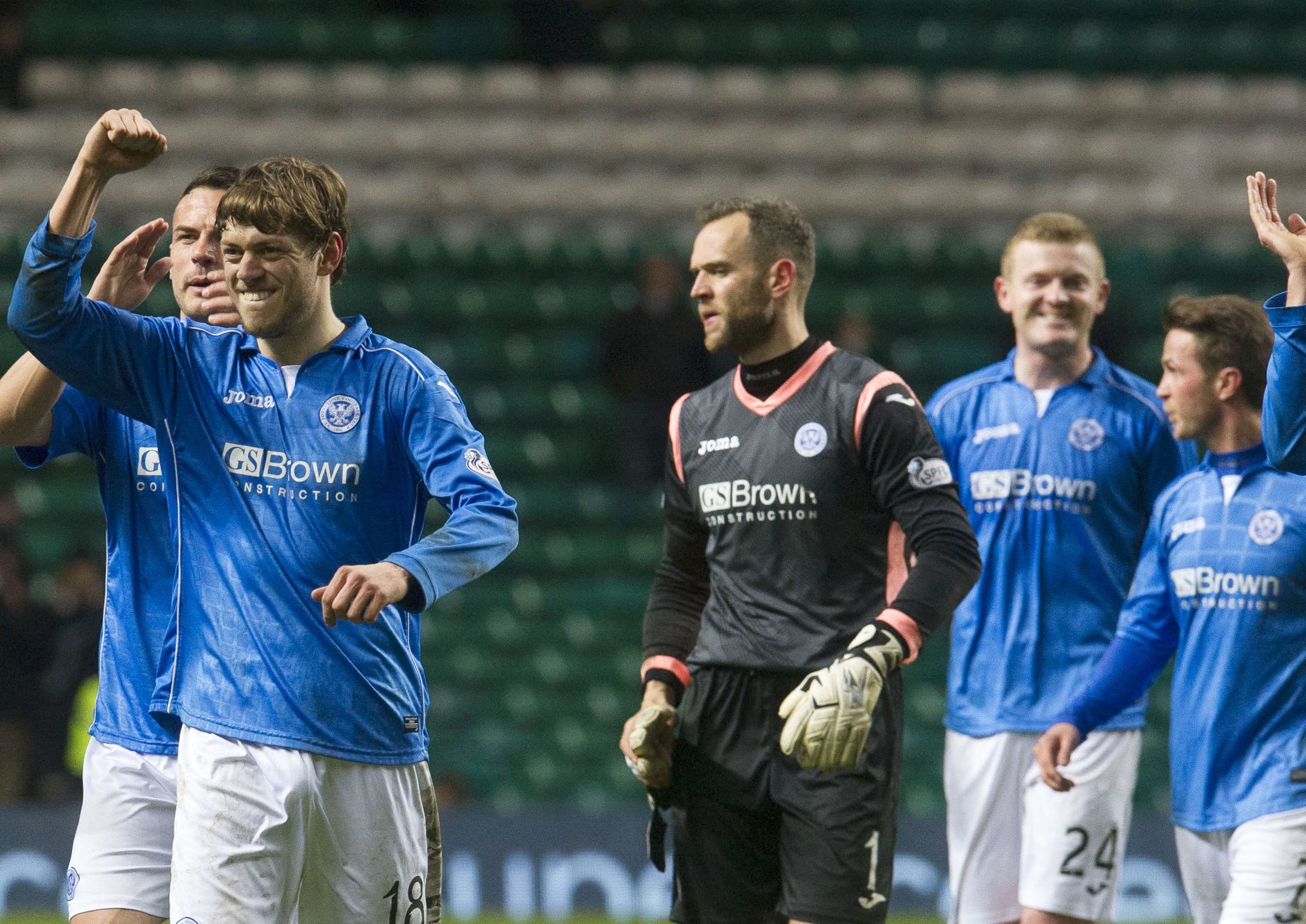 St Johnstone are rightly proud of an impressive Premiership away record that has seen them take points from Ibrox, Pittodrie and Tynecastle so far this season.
But midfielder Murray Davidson knows full well that the ultimate on-the-road challenge awaits them at Celtic Park tonight.
Brendan Rodgers' men haven't drawn at home in the league, let alone been defeated.
And Saints will need the sort of performance they produced in 2015, which ended an 11-game Celtic unbeaten run, to change that.
"I have played in a couple of wins at Celtic Park," said the former Livingston man.
"When Dave Mackay scored our winner back in 2011 they actually got a penalty early on. We had been told to keep it tight and I remember looking up and seeing something like three minutes had gone. But Peter Enckelman saved from Kris Commons and we went on to win 1-0.
"A couple of years ago Swanny (Danny Swanson) scored a cracker and again we won 1-0.
"But this is a different proposition. It's probably the strongest Celtic team for four or five years. It's going to extremely tough but we have to go there and be confident we can put on a good show and get a result.
"We have done it in the past and we have to go there and try and do it again.
"It is such a big pitch it is impossible to defend for 90 minutes. So when we get possession we can't afford to give it straight back to them.
"That just makes your job twice as hard. You have to make them work and go there and be organised.
"No one expects us to get anything. We have nothing to lose. From the outside everyone thinks it will be three points for Celtic."
Davidson added: "Maybe it suits our game when we go away and have to sit in a bit and hit on the break. We know we are capable because we have a good away record this season but it is an extremely tough game for us.
"We have got results at Pittodrie, Tynecastle and Ibrox but this is the biggest test of the lot because there's no getting way from the fact Celtic will win the league. Up to now they have been the best team in the country by a long way.
"They have only dropped two points all season, up in Inverness."
The winter break didn't work out as Davidson would have hoped. Instead of recharging the batteries, he ended up getting a virus that kept him out of the Scottish Cup tie with Stenhousemuir.
He will be back in the squad tonight, though.
"I thought I was on my way out with the flu," he joked. "I came in one day and didn't feel great. I trained but was bedded for three or four days. I was off for a week in total. But I'm fine now.
"I actually said I didn't want a flu jab this year because I always seem to have a reaction and take ill when I get one.
"I suppose it could have come at a worse time because it was during the break and there were no games."
Celtic have had several high-level performers so far this season but the man that Davidson will be directly up against stands above the rest, he believes.
"Every time I have seen Scott Brown this year he has been the one driving them on," he said. "He is a big player for them.
"I don't know what was up with him over the last couple of years but he is extremely influential again. He has a massive part in the way Brendan Rodgers wants his Celtic side to play. I know Dembele and Sinclair have been making headlines but I'd rate Brown their best player.
"But they have such a big squad you can't afford to focus on one player or you will come undone.
"We are just looking for a positive result for us. It has nothing to do with stopping a Celtic record. They might be concentrating on that but it doesn't affect us."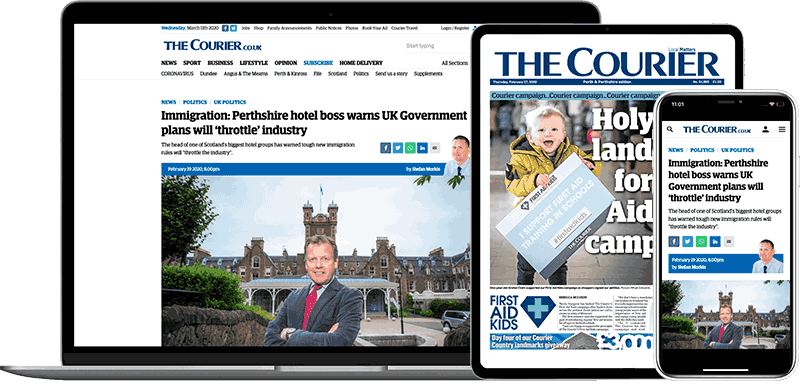 Help support quality local journalism … become a digital subscriber to The Courier
For as little as £5.99 a month you can access all of our content, including Premium articles.
Subscribe