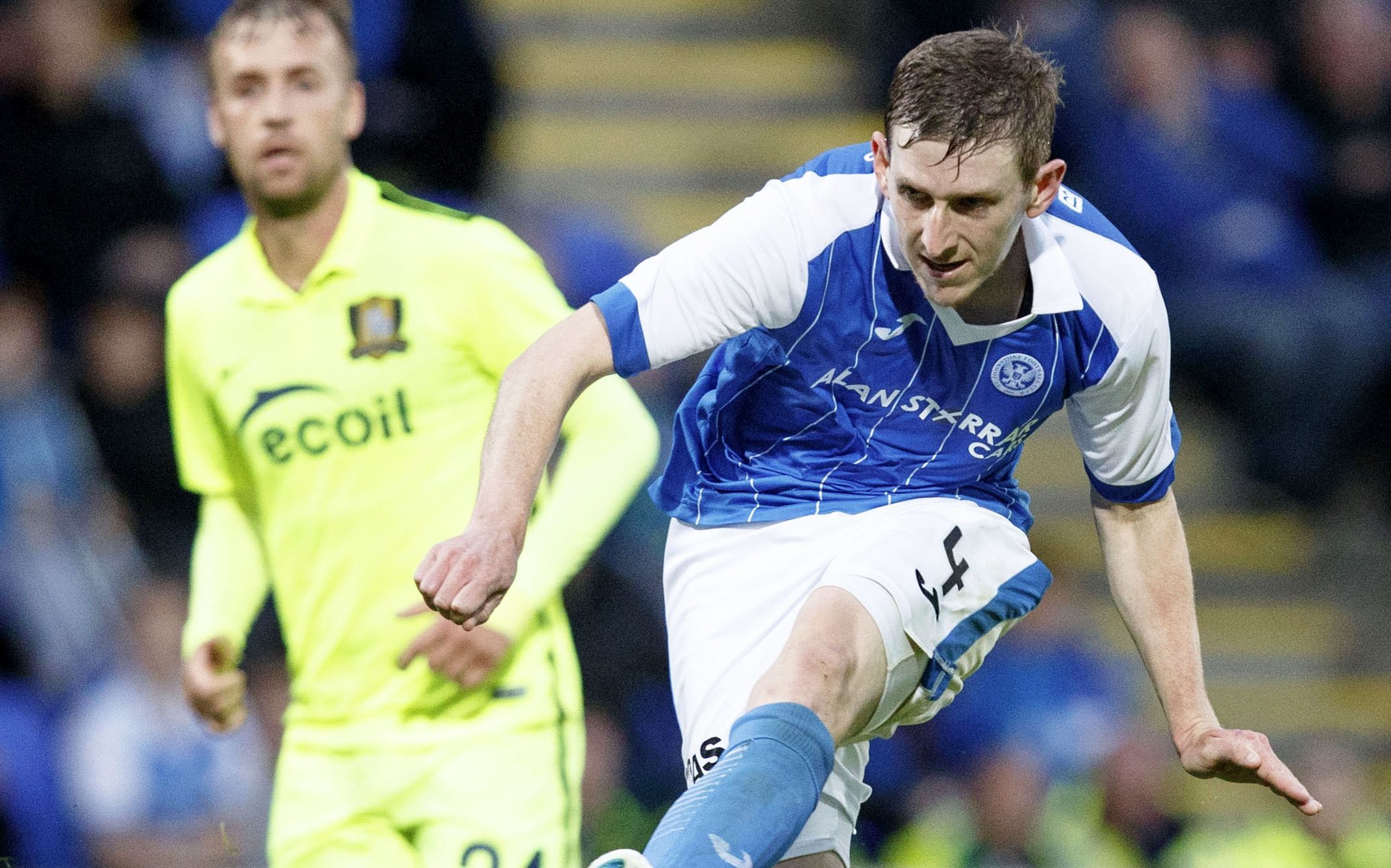 St Johnstone became away day specialists in the Scottish Premiership last season.
And Blair Alston is hoping the same will apply in the Europa League.
Saints will have to overturn a 2-1 deficit after the first leg of the first round qualifier against FK Trakai.
But experience tells the Perth players that it is still very much a case of game on in Vilnius this evening.
"Nobody here is going into it thinking it's all over," said Alston. "Far from it.
"We have left ourselves in a difficult spot, nobody is kidding themselves on about that, but we believe we can win the game and go through.
"We have the experience in the squad and we have got the players to do it.
"Last season we went away from home and picked up a lot of points in the league, so we need to produce a similar performance to what we've done in the past.
"If we can do that and perform the way we know we're capable of, then there's every chance we can get into the next round."
Saints were not guilty of underestimating Trakai in the first leg, according to Alston. It was more a case of being undercooked.
"You can do as much training and playing in friendlies but nothing prepares you properly for competitive football," he said.
"You need that first 90 minutes under your belt to get rid of the rustiness after a break.
"We felt we'd trained really well and we'd played well in the bounce matches we'd had.
"But when it came to it, when the real stuff started, we were off it a bit and were sloppy.
"We didn't start it properly and that was the root of it.
"Not we know what we're up against, the boys have had 90 minutes and another week's training, so I'm confident we will improve."
The former Falkirk midfielder added: "They were full of energy and we started slowly, so we allowed them to have good spells in the first half.
"It was down to us not starting well enough rather than anything else, we always knew they were a decent team.
"When you give possession away cheaply, especially at that level, then you give yourself a problem and that's what happened.
"Once we got back into the game with Joe's goal I really felt we would go on from there, but then they scored one out of nothing really.
"It was a great strike from their point of view, but we have to look at the build up to it and see how preventable it was.
"So we have a lot to look at from that first 45 minutes with this week's game in mind. We have to learn the lessons there are to take from it."
Alston squandered one of several excellent opportunities for Saints last Thursday. He and his team-mates are now focusing on the upside of getting themselves into so many scoring opportunities even when they were not at their best.
He said: "I know people will look at the result and say it was a poor one – and ultimately it was – but we have to look at the game as a whole and see the chances we had.
"On another day I think we would have scored two, three, even four goals against them.
"We had so many opportunities but didn't take them. If we'd taken even half of them we'd be heading into this game in a totally different position.
"So while we have to look back on what went wrong, we also have to do the things we did to open them up.
"I am confident that if we can create the same amount of chances as we did last week we'll go through.
"Personally, I should have scored last week so I'd love to make amends for that by getting one in this leg.
"You'd be worried going into this game if we'd scored one goal from a set piece but created nothing else.
"But that wasn't the case, some of the opportunities we had were great ones and you'd back us to take them on another night.
"So there is plenty hope there, but we need to be far more clinical in front of goal."
It was a season-long slog to get back into Europe for the Perth players and it goes without saying that to be knocked out before the new domestic campaign even begins would be a real anti-climax.
"We don't want to have a short summer then come back for just two games and out," said Alston.
"Everyone is determined to turn this around, we wanted to get through a few rounds at least but we have to go out and do it the hard way now."
New signing Stefan Scougall nearly had a game-changing impact when he made his debut as a second-half substitute last week.
He's likely to start this one and Alston expects him to make his mark if he does.
"Stefan has looked really good since he came in," he said. "We saw it in training when he first arrived.
"You also saw it in the first leg when he came off the bench. He had a spark about him and he was really unlucky not to score with the one that hit the post.
"He brings real quality to the team. He's played at a good level and I think he'll be a very good signing for us.
"The manager is the one who picks the team so it will be his decision but I'm sure if Stefan plays he will be an important player."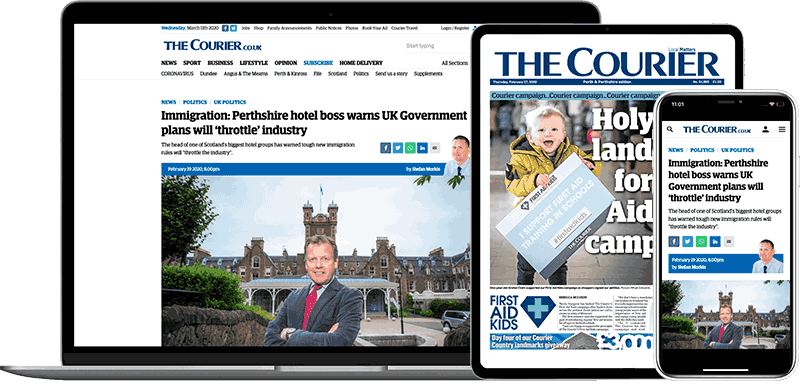 Help support quality local journalism … become a digital subscriber to The Courier
For as little as £5.99 a month you can access all of our content, including Premium articles.
Subscribe