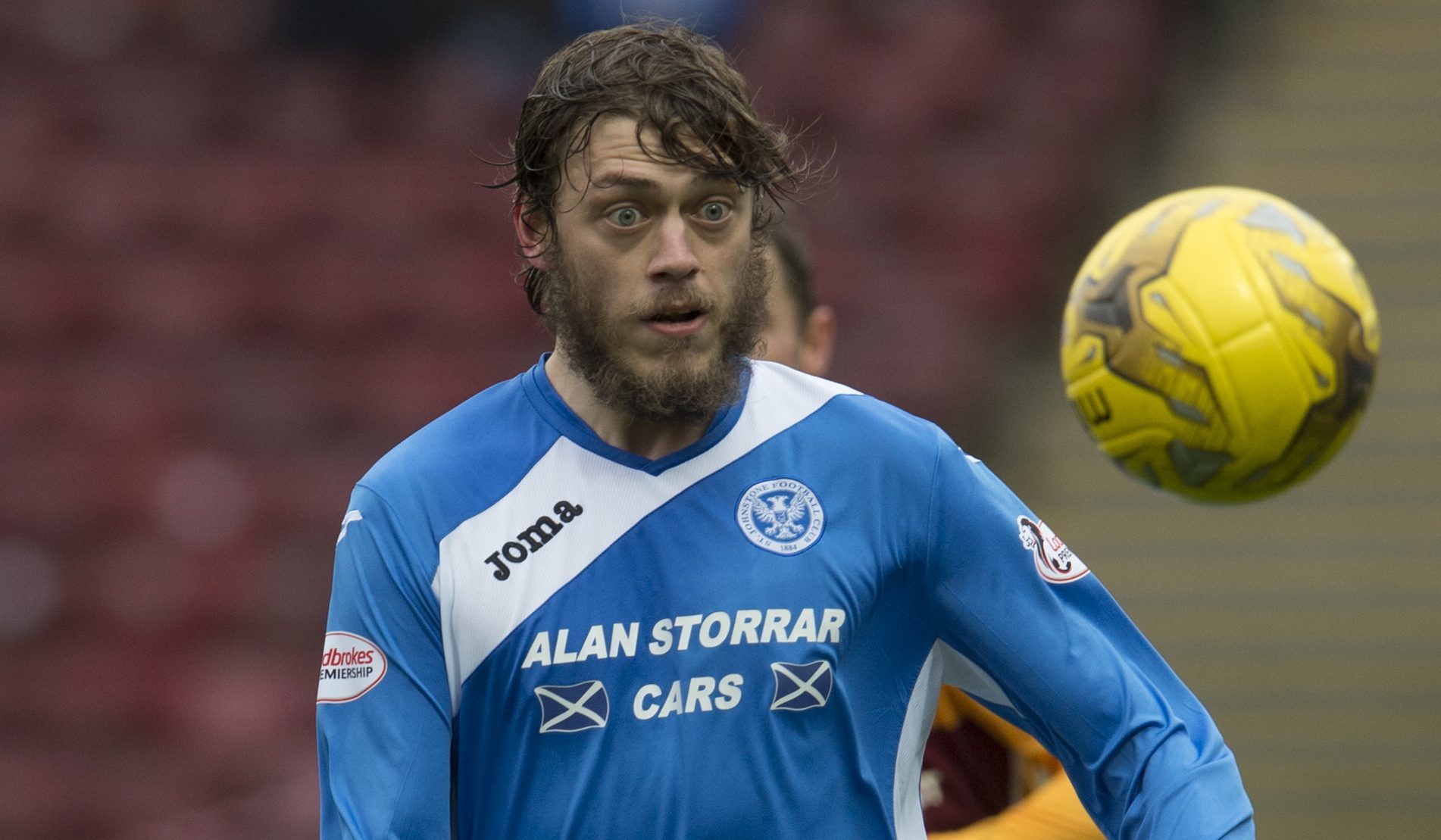 Murray Davidson insists the St Johnstone players know exactly what they have to do if they are to gain revenge for their bitterly-disappointing Betfred Cup exit to Partick Thistle when the sides meet again on league business again this weekend.
Saints currently sit proudly at the top of the Premiership table with Saturday's thumping 4-1 win over Motherwell making it two victories out of two.
However, it still rankles that they were stung by the Jags at McDiarmid in the cup with Davidson adamant the 3-0 scoreline was not a fair reflection on the game and he and the rest of the squad are now looking to set the record straight at home this Saturday.
The 29-year-old midfielder said: "I felt there was nothing in the Partick game in the cup – we just gave away silly goals at silly times.
"We have no complaints about it. Their first goal was a penalty even though Ando (Steven Anderson) thought he'd got the ball at the time and their second was a wonder goal.
"The third one was in the last minute when we were up the park chasing the game.
"There wasn't much in the match. They probably edged the first 20 minutes and then after that I thought we were the better team until they got the penalty.
"So although it looks on paper that we got a doing from them, it wasn't really like that.
"But we have to defend better this weekend – everyone is in no doubt about that and we have to take our chances at the other end.
"That's something we did against Motherwell very well, we were clinical and we have to be that every week now."
Davidson himself was certainly clinical when he added Saints fourth goal in the last minute against a Motherwell side reduced to eight men with a crisp strike from outside the box.
And he admitted that breaking his duck in front of goal this season was a big relief for him.
He added: "It was good to get off the mark because I've been thinking about it and putting pressure on myself to get a goal.
"I had to remember we are only two league games in but we've been back for so long it feels like more than that.
"When they got their men sent off, I knew I had to get forward a bit more and try to get into scoring positions so thankfully one paid off.
"Getting more goals is something I know I have to do, I put myself under pressure to do that and the manager is always on at me as well.
"I don't score many from outside the box either, so it was a bit of a novelty, but you have to give credit to Richard Foster for the ball."
Davidson was also delighted with the contribution of Michael O'Halloran – who already has three goals to his name since returning to the club from Rangers on loan – as well as summer signing Stefan Scougall.
And he admits it is up to the rest of the Saints players to give the duo the solid platform to hurt the opposition and prove match winners.
Davidson said: "Having Mikey and Stefan a bit fitter is massive for us because they are both top quality players.
"Against Motherwell they were involved in creating and scoring goals.
"So we know that if we're well organised at the back then we have players further up the park who can punish teams.
"Mikey is one of the quickest players I have ever seen so it's great to have him back.
"He's full of confidence and he's enjoying being back here, so he will only get better.
"And Stefan is the same. He's come to a new club but is settled in now and I think you'll see plenty from him in the weeks and months ahead as well.
"It's up to the rest of us to keep the opposition out and get those two on the ball as much as possible because they will win matches for us.
"We have had a good start in the league but it's only two games in so nobody is getting carried away."