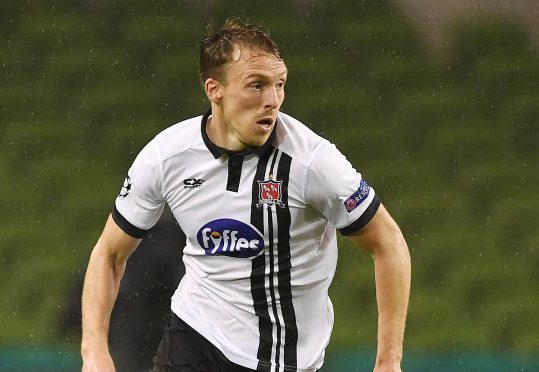 Prolific Dundalk striker David McMillan could be a St Johnstone player "sooner rather than later", Perth boss Tommy Wright has revealed.
The McDiarmid Park manager and chairman Steve Brown watched the 28-year-old in action in last weekend's FAI Cup final at Dublin's Aviva Stadium.
The forward, who has scored 51 goals in 116 appearances, including five in Champions League qualifiers, has also been across to Scotland for talks with Saints.
And Wright is optimistic a deal can be clinched.
"We went to the cup final the other week to look at a couple of players," he reported.
"David is a striker I know a lot about and have liked for a long time now.
"I hope we can get that done. He's been over here and spent a day looking around the club and speaking to me.
"I would like it to happen sooner rather than later, but he's quite rightly away having a break now because the season is finished there now.
"I wouldn't want to be waiting to the last week of December to bring him in in January, but I think he wants his future sorted out soon as well.
"I'm hopeful we can get something done on that."
Another player being scouted in Dublin was midfielder Robbie Benson but he won't be signing for Saints.
Wright said: "Benson is a definite no because we spoke to his agent and he's looking for Championship wages in England so good luck to them with that.
"We have a list of players we are looking at and trying to get, so it's just a case of working our way through that and speaking to people."
Saints have turned a near £50,000 annual profit over the last financial year and Brown has spoken about backing Wright in January "within our means".
Wright said: "It's important as a manager to work with the club and the board both on the field and off the field.
"Part of that is down to managing the finances and looking after things properly.
"This club won't ever overspend and put ourselves in a position, so it has been good that the club has been able to build up a nice reserve of finances.
"The team has contributed to that by bringing success on the pitch.
"So it's good that there will be money available in January to strengthen the squad."
Saints are on a six-game run without a goal but Wright won't be making big changes in the next transfer window.
"It is a market you have to be careful with because I don't like bringing in five or six players in January," he said.
"It's about a balance and I would prefer to bring in one or two quality ones who might cost a little bit more.
"We know we're on a bad run at the moment, everyone here accepts that, but we haven't become a bad team overnight.
"We know we have to get out of this run and we have a lot of games in December to put things right.
"I've told the chairman I want quality rather than quantity when the window opens again.
"Hopefully by doing that we will save some money to use in the summer."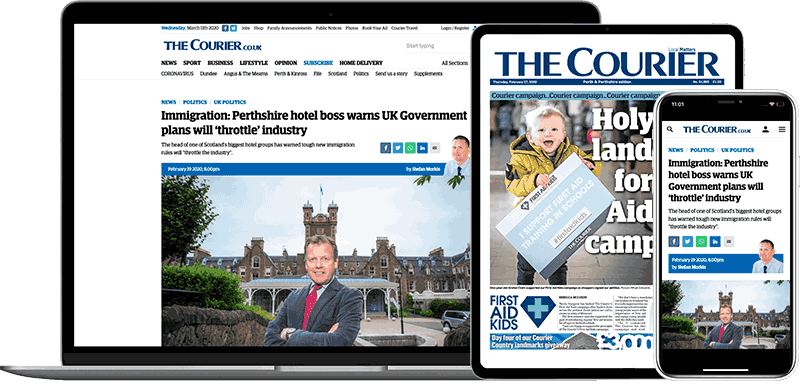 Help support quality local journalism … become a digital subscriber to The Courier
For as little as £5.99 a month you can access all of our content, including Premium articles.
Subscribe