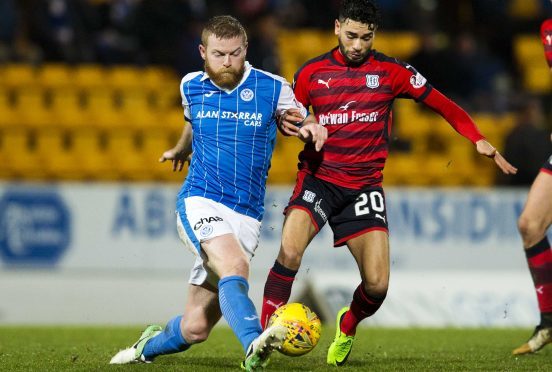 Most of the St Johnstone players will be putting their feet up for the next week-and-a-half.
But Brian Easton has already had his mid-season break and doesn't need another.
One of the plus points of Saturday's Tayside derby defeat was the second half comeback of the former Hamilton Accies full-back after two months out with a knee injury.
And Easton believes his 45 minutes of action when manager Tommy Wright reshuffled his formation in the wake of Richard Foster's sending off will serve him well when the football begins again in three weeks.
"Getting some game-time is a bonus going into the break," he said.
"I didn't know where I stood as far as match fitness was concerned. I'd had a bounce game with the younger lads last week and I felt alright but there's obviously a big difference between that and first team football.
"So it was nice to find my feet quickly. I was getting up and down a lot because we were the dominant team in that second half.
"That 45 should hopefully do me the world of good."
Easton added: "Over the next three weeks I'm going to batter the running and try and get my fitness up even more.
"The boys have earned their break but I won't be going anywhere.
"I've got a few days off but even during that time I'll make sure I'm ticking over.
"I've had enough of a break over the last couple of months.
"I had a problem with the knee in the summer as well so I just want a clear run without injuries in the second half of the season.
"Hopefully those two months out will be the best thing for me.
"I've had a couple of other wee niggles I've managed to sort while I've been out. I've come back feeling the benefit of that."
Easton added: "It's difficult watching games from the stand. It can be frustrating.
"I've worked hard over the last couple of months to get my knee right and also to get fit lungs-wise.
"It's the longest I've been out while I've been at St Johnstone. The last long lay-off was at Dundee with a torn hamstring.
"Any time I've missed out here it's just been through wee niggles. It's been tough for me."
Easton believes Saints were unlucky to be going into the break on the back of a defeat to his old club for the second year in succession.
The Perth side, who went behind to an early strike from Marcus Haber, competed very well against 11 men in the second half and the goal from A-Jay Leitch-Smith only came right at the death.
"It felt great to be back on the pitch but the result was obviously disappointing," said Easton.
"The way we played in that second half, never giving up, you wouldn't have known we were a man down. That's the sort of performance you expect from St Johnstone.
"It's just unfortunate we couldn't get the equaliser. Scougs' (Stefan Scougall) free-kick looked in all the way and big Liam (Gordon) was unlucky with his follow-up.
"We looked like the team most likely to score. The boy had a really good finish right at the end but that was when we were really gambling.
"We were looking for a win against Dundee to put us on the same points as last year, with a game in hand. So it's a bit disappointing to go into the break on the back of a defeat again."
Meanwhile, Graham Cummins' expected departure to Cork City has been confirmed.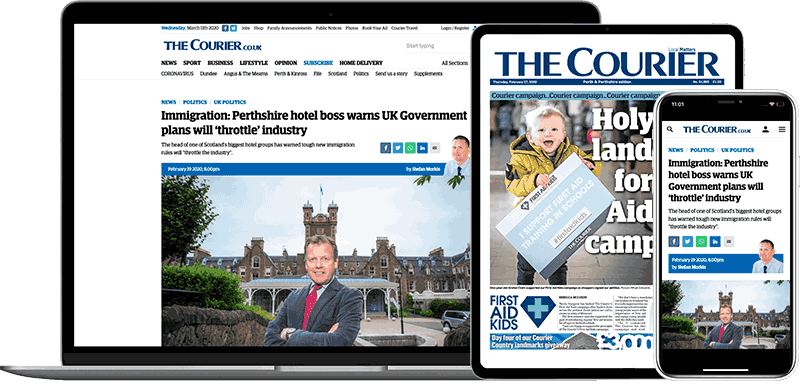 Help support quality local journalism … become a digital subscriber to The Courier
For as little as £5.99 a month you can access all of our content, including Premium articles.
Subscribe