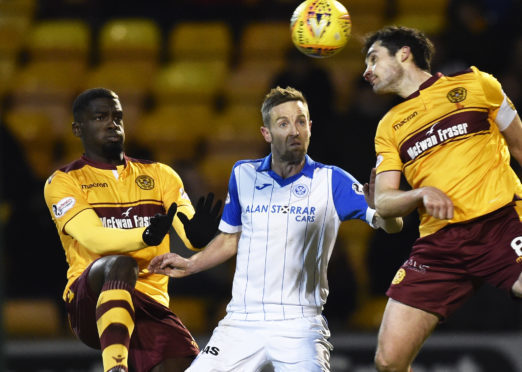 They have been used to a staple diet of top six finishes, European campaigns and cup runs but St Johnstone now have to show the stomach for a relegation battle, according to striker Steven MacLean.
The Perth side have drifted down the table since beating Rangers at Ibrox and are winless in their last six Premiership matches, losing four in a row.
Three points separate them and second bottom Hamilton Accies, with Ross County six points behind them.
"We are most certainly involved in a battle against relegation," said MacLean.
"It is as simple as that.
"We need to roll the sleeves up and get back to what we used to be good at.
"Our away form this season has been decent and we need to try and pick up points.
"We have games in hand but there is no use having them if you can't pick up points.
"Everything is still in our own hands but we need to turn it around sooner or else we will be right in amongst it.
"We need to stand up and be counted. It is in there but is has to come out more often."
It was a split-personality performance at Motherwell on Tuesday night, the like of which can't be repeated as far as MacLean is concerned.
"It's the story of our season," he said. "We have played well in patches.
"We started the game quite well and had a great chance and at half-time the game was fairly even.
"The second half was unacceptable. We never got started and Motherwell bullied us and ran over the top of us.
"They are a big physical team but they never bullied us in the first half. They showed more energy and fight and it is just not good enough.
"Motherwell did all the simple stuff better than us. They out fought us and out ran us and we need to look at ourselves.
"Only the goalkeeper Alan Mannus earned pass marks. We cannot turn up for 45 minutes as the game lasts 90."
Other sides in the bottom six are more used to a relegation scrap than Saints but MacLean doesn't believe his team lack the tools to battle their way out of one.
"We have got enough experience in the dressing room and I have been involved in things like this before," he said.
"I know what it is like.
"Players are playing for their livelihoods as there will be a lot of boys out of contract and looking for new deals.
"There will be no contracts dished out if we are in a dogfight.
"If boys are looking to stay we are going to have to up our game and play for our futures."
MacLean also insisted that the drop in form doesn't mean that this is a season too far for some of the Saints players.
"I don't know if that is the case," he said.
"People might say that but this is the same squad of players who have gone to Parkhead, Ibrox and Easter Road and got a result.
"That tells a story that it is in there and it needs to come out more often."
The league now goes on hold, with a last 16 Scottish Cup tie at Tynecastle next on their fixture list.
"It is a great game to go into," he said.
"The Scottish Cup is a fantastic competition and we want to go on a cup run.
"We want to give a good performance and fight and battle and scrap and run about and show a desire to stay in a game.
"Hopefully we can show a bit of quality to win the game too.
"It is only a welcome distraction if we win. If we get pumped it is not. It will not be a good distraction if we don't win."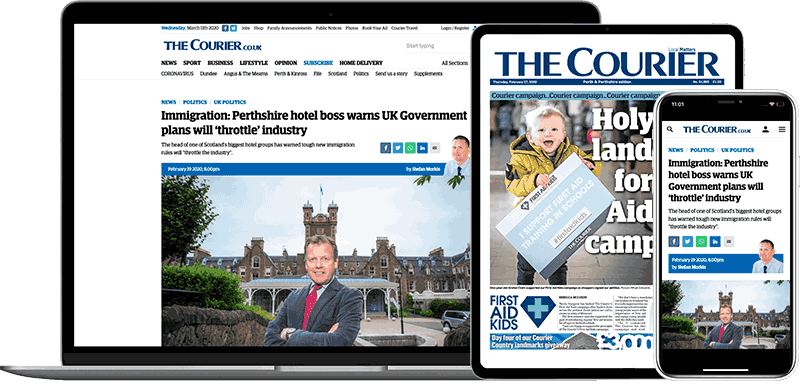 Help support quality local journalism … become a digital subscriber to The Courier
For as little as £5.99 a month you can access all of our content, including Premium articles.
Subscribe