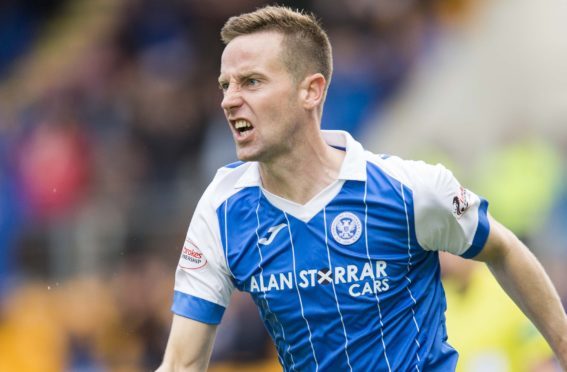 Someone once said that "time is an illusion" and that appears to be the case for St Johnstone striker Steven MacLean.
The source of that though-provoking quote was Albert Einstein, probably the greatest scientist to have walked the earth.
The modest MacLean would not claim to be the greatest striker in the world or even the best in Scotland but he has enjoyed a long and successful career.
He also seems to have halted the ageing process.
He feels younger and fitter now than he did when he joined Saints back in September 2012.
So why would the sprightly 35-year-old not want to continue playing for the McDiarmid Park men once his current deal ends in the summer?
"My plan is to keep playing next season, definitely," said MacLean, who should be in his usual place when Motherwell are the visitors this afternoon.
"I want to play on because I still feel great and I'm fitter now than I used to be.
"As you get older you appreciate it more so you live better and you look after yourself better.
"I am 10 kilos lighter now than I was when I played for Aberdeen eight years ago.
"I still have photos of me playing back then and you can see how much heavier I was.
"I wish I had done things differently when I was younger but it is better not to think like that.
"I don't have any regrets even though I've made loads of mistakes. You learn from them.
"The young boys here have to listen to me telling them to look after themselves because it all goes so quickly but when you're that age you don't take it in.
"You don't have a care in the world when you're younger. You don't have that fear and you don't think about what's round the corner.
"When you get to my age you know the big clock is there so you look after yourself.
"I'm definitely in much better nick now than I was years ago so I want to stay here, of course I do. We will just have to wait and see what happens."
MacLean is hoping to finish this season with a flourish and that means helping Saints pip Well to seventh spot and top the bottom half, so to speak.
He said: "I think I have had an OK season.
"I would have liked more goals but I haven't got them yet.
"I felt like I started off well, had a bit of a dip mid-season and then have come good again lately.
"I know what I can do and what I can't do.
"The gaffer isn't going to ask me to do things I can't do because he knows how to get the best out of me."
The men from Lanarkshire are expected to give Saints a physical test today but that won't bother MacLean, who also feels that the two teams have had pretty similar seasons.
He said: "Motherwell are a good side, have big strong players and they have had a decent season.
"They have been very good in the cups and that's been the difference between them and us this year.
"If we win this weekend we will go ahead of them in the league and people think we have had a disaster of a season
"I think if we had made a final and another semi then people would look at our season differently but we haven't so we have to accept it.
"It doesn't really bother us if people think we have had a nightmare because we know ourselves we have been inconsistent.
"We have had good results and bad results. We have had good runs and bad runs.
"We are realistic enough to know we haven't played as well as in the past but it's not been a total disaster."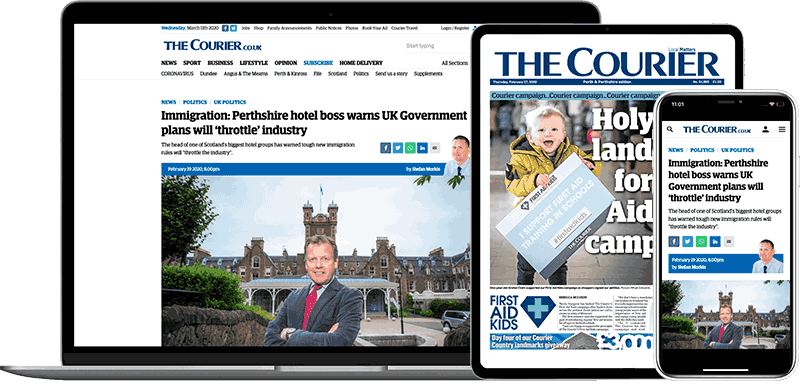 Help support quality local journalism … become a digital subscriber to The Courier
For as little as £5.99 a month you can access all of our content, including Premium articles.
Subscribe