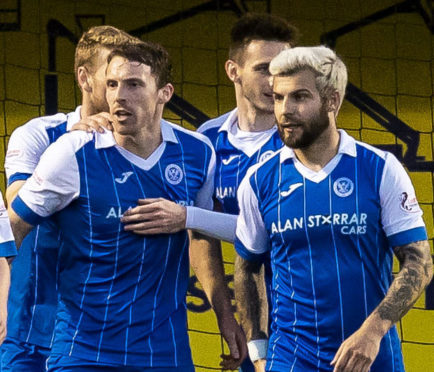 David McMillan is confident he can fill Steven MacLean's boots as St Johnstone's main man up front.
But the Irishman knows that he isn't the only one who will think that way.
McMillan's Saints career effectively started in the last two games, after injury sidelined him for several months following his January arrival from Dundalk.
Goals against both Motherwell and Hamilton have got him off to flyer and the aim next season will be to make sure that MacLean's departure doesn't become an issue for the Perth side.
"He's had a terrific career here and we wish him well moving on," said McMillan.
"There will be a number of players who believe they can fill the void – including myself.
"Chris Kane has done very in the games I've had to sit and watch while I've been injured.
"Callum Hendry showed his potential when he came on. I've spent a lot of time with him because we've both been injured and I'm very impressed with him as well.
"There's a bright future for us."
McMillan was as much a favourite of the Dundalk fans as MacLean was of the Saints supporters.
"Unfortunately I left after the end of the season so I didn't quite get the send-off he got," he said.
"It was great to see at Fir Park. He had a lot of time for the fans and the staff after the game and that was reciprocated.
"It was a dream way to go out. He wanted the win and I'm sure he'd have been happy with just one goal but to get three was an unbelievable send-off."
McMillan believes the timing is perfect for him to make an impact in the Premiership.
"A lot of people who make the move from Ireland are a bit young," he said. "They can find it hard to settle down.
"I'm 29 and I've got a lot of years of football behind me.
"I feel I've grown as a player and I've got great experiences in Ireland and in Europe. I feel I'm ready for the step up.
"Hopefully I've begun to show that and I'll be looking to repay the faith Tommy has shown in me and deliver more goals."
McMillan scored from the spot to open the scoring against Hamilton on Tuesday night and he revealed that he was keen to take on penalty duties at his new club.
"The manager said I was on them before the game so there were no arguments on the pitch," he said. "I asked the question the day before the game.
"I've taken them in the past and I wanted to take them.
"In my first game for the club (against Partick Thistle in January) I won a penalty but I wouldn't have been in any state to take it!"
Saints will be attempting to finish the season with three wins in a row against Ross County on Saturday, while McMillan will be attempting to score in three in a row.
"It's been great to come back into the team and hit the ground running with two goals," he said.
"I've got one more game before the end of the season and then I'll be fully focused on next season.
"It's great that I've managed to get my first goals for the club before we go into the summer break. If I'd got one in our last three games I would probably have been reasonably happy.
"I'll be looking to add to them against Ross County. There's a lot riding on that game. They're fighting for their lives and can still get themselves out of trouble, while we want to finish seventh.
"Then I'll be working hard in pre-season to make sure I hit the ground running again next season.
He added: "The manager has said that I'm not at my sharpest yet and that's definitely true.
"I haven't been able to train much in the last few months.
"I didn't feel I was at my best by any means against Hamilton but I was delighted that I could help the team and score the penalty.
"Hopefully I can build on that."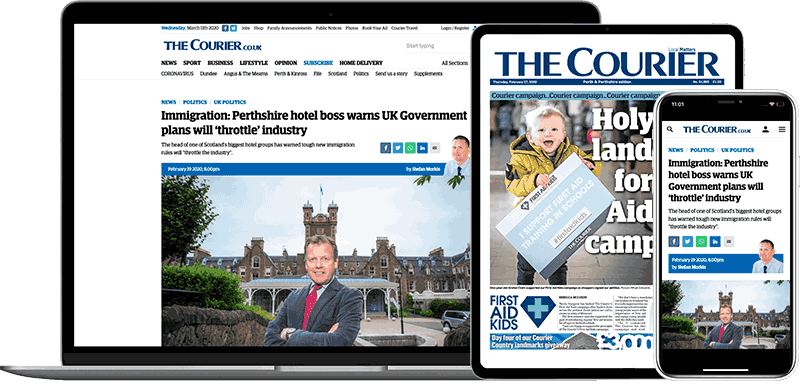 Help support quality local journalism … become a digital subscriber to The Courier
For as little as £5.99 a month you can access all of our content, including Premium articles.
Subscribe