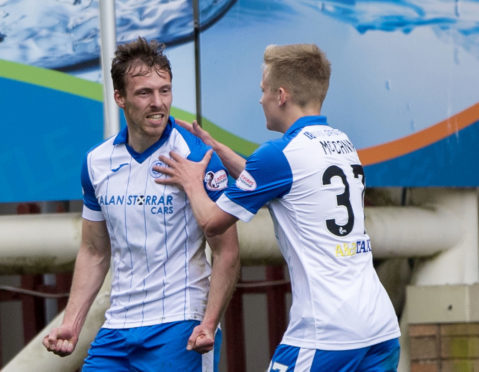 David McMillan is planning an early return to pre-season training as the St Johnstone striker seeks to make up for lost time.
After his January move from Dundalk, the Irishman had to endure a long lay-off when his Perth debut was cruelly cut short.
He only returned to the starting line-up three games from the end of last season, giving Saints fans a taste of what is to come with two goals.
And McMillan is determined to "hit the ground running" when the competitive action resumes next month.
"I'll probably try and come back a little bit earlier to get my fitness up," he said.
"Most of the guys have had a long, hard season after coming back really early for Europe.
"They deserve a good break.
"I've had a lot of time off already.
"I finished my last season in November obviously and then I got the injury.
"It's felt like I haven't played 90 minutes in a long, long time.
"I'll be looking to keep myself as fit as possible over the off season.
"I'll be working hard in pre-season to make sure I hit the ground running again next season and hopefully build on the goals I got at the end of last season."