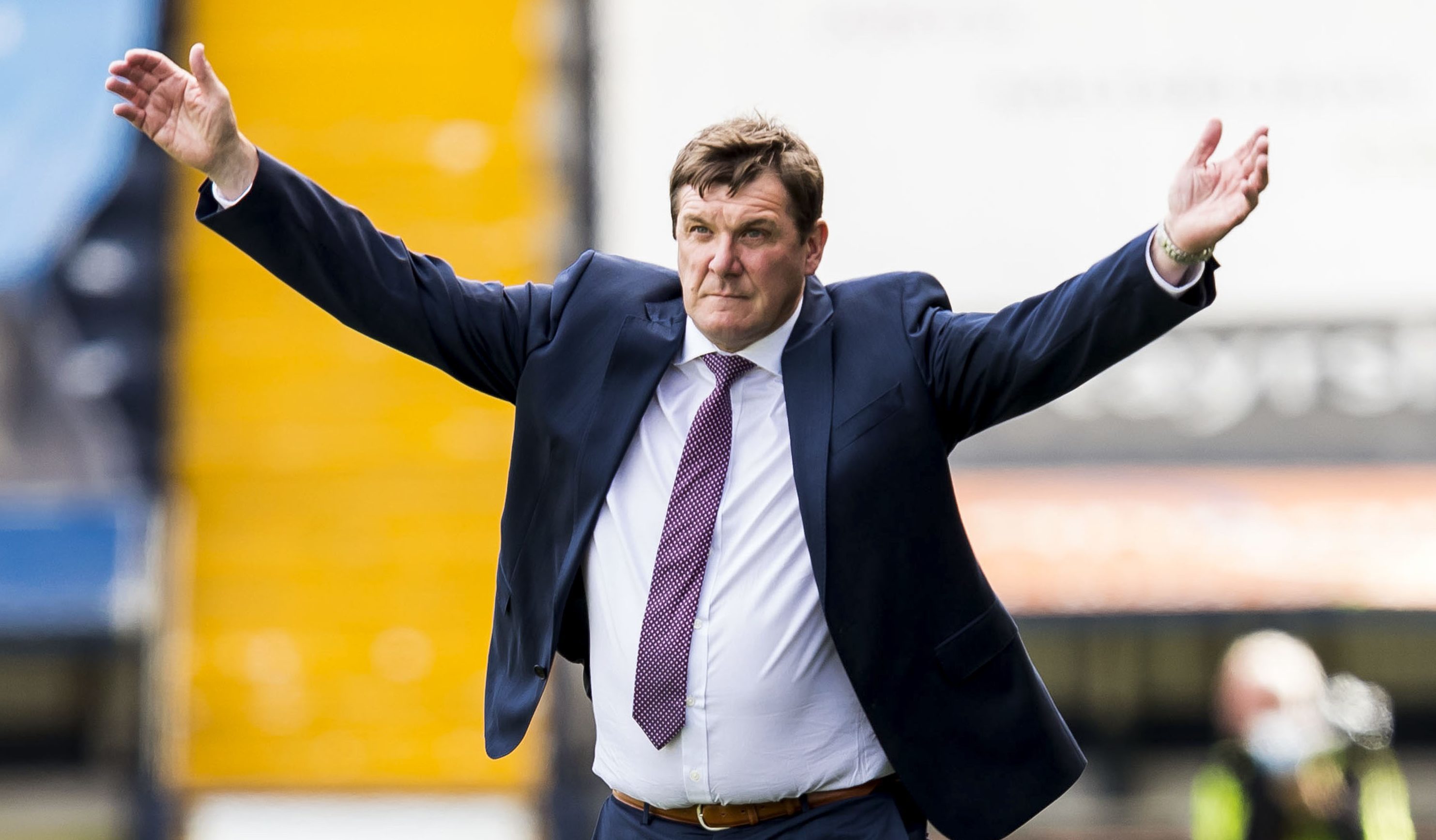 Tommy Wright may have already guided St Johnstone through the most successful era in the club's history and to their one major trophy triumph.
But that doesn't mean he can't keep the good times coming for a lot longer.
The Perth boss has signed a contract extension through to 2022 and his ambitions are as high as ever.
And, with more cup success a goal, the process of keeping his star players at the club can be stepped up.
"Players like stability," Wright told Courier Sport.
"We've started talking to players about new deals and one of the questions they ask is 'are you going to be here?'
"So hopefully me committing my future will have a positive effect on players staying.
"I know that it's the chairman's club but I've always looked upon this as my club.
"You have to maintain standards and be ambitious and that's what I'll continue to be.
"We never say things like 'we're going to do this' or 'we're going to do that'.
"But we've recruited well, I've got a strong squad and maybe there will be another cup win or qualification for Europe."
There is no frustration for Wright that his unprecedented success with Saints hasn't resulted in a job move. Far from it.
"You hear about things that may or may not happen but loyalty is very important to me," he said.
"I've got a good job at a good club, working with good staff and a good set of players.
"There are plenty of out-of-work managers, and working at St Johnstone isn't anything I'd take for granted.
"Put it this way, I certainly won't look back when I'm retired and think that I stayed with St Johnstone for too long.
"It would take something special to take me away."
He added: "I certainly didn't look this far ahead when I arrived at McDiarmid Park all those years ago.
"We've always rented properties in my football career because you always have in the back of your mind that you could be three months away from the sack.
"Thankfully there haven't been many bad times in my here but when things haven't been going well the chairman has always backed me.
"I'm delighted to sign this new deal. It was just a matter of when it was going to get done rather than if."
Ironically, Wright comes up against a former Saints manager, Derek McInnes, in Aberdeen today.
"Derek laid the foundations for this football club and he's got a lot of friends here," he said.
"I admire the job he did at St Johnstone and has done an incredible job at Aberdeen.
"There is respect between the two clubs and between myself and Derek
"But I still want to beat him tomorrow!"