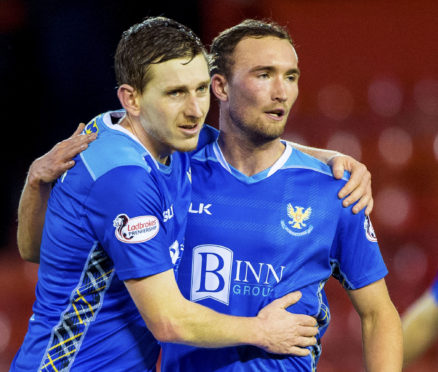 Tommy Wright challenged his St Johnstone players to fill the void left by Drey Wright's season-ending knee injury.
And two of the midfielders who had been out of his side before the winger was sidelined have picked up the gauntlet.
Blair Alston has scored in the Perth team's last two games, while Ross Callachan also made an important contribution to Saints' victory against Aberdeen.
The positivity in the wake of Wright's serious injury is paying off.
"The two results don't take away from the huge disappointment to the player and club of losing a player for the season," said the McDiarmid Park boss.
"But I always believe that if a manager is negative about injuries then that spreads to the dressing room.
"You can reflect on things like that at the end of a season but not during it.
"Pretty much every player here was signed by me and I have faith that they can play in the first team. If they can't then that's my fault.
"It's a challenge but I had total belief that we could cope. The best way to deal with it is being positive."
On Alston and Callachan, Wright said: "Blair's been great.
"His season has been disrupted by two muscle injuries but he's come back and made an impact straight away.
"Ross Callachan also did extremely well.
"He definitely played his part at Pittodrie and he probably needs a run of games now."