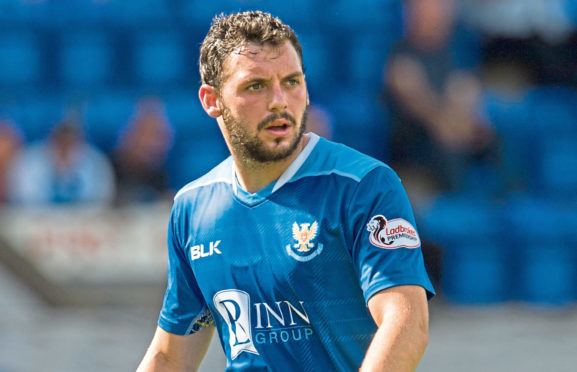 Drey Wright's recovery from knee surgery is still on track – but the St Johnstone winger may not be back in time for the start of next season.
Tommy Wright believes the 2019/20 campaign could be a few weeks old before the former Colchester man, sidelined since November, is playing competitive football again.
"Drey's making good progress," said Wright.
"I don't want to put a date on it but I would imagine he'll be back at the end of August. It might not be the start of the season."
Meanwhile, Brian Easton isn't yet at the stage of being considered for a first team recall.
"We've got two more reserve games," said Wright. "Hopefully he'll play on Thursday and Monday.
"I don't think he's ready in terms of match sharpness and I wouldn't want to expose him too early.
"I want to help him and help us to make a decision."
Saints face Dundee on Saturday and Wright is determined that the post-split fixtures will finish with his team in seventh place.
"That has to be our target," he said.
"We can't let the season fizzle out. We need to show how good we can be in these last five games.
"We've got an opportunity to get more points than we did last season.
"Every win we get will make it difficult for the teams below us.
"We played extremely well last time (against Dundee) and hopefully we can get another win.
"There is extra prize money if we finish seventh and that's important for the club.
"There's personal pride as well. Nobody wants to go out and lose football matches. It would make for a long four or five weeks if we don't approach the games in the right manner."
Wright added: "It's not a threat but if some players who are under contract think they can take their foot off the gas, I'll know about it and I would deal with it.
"We must finish the season strongly.
"Dundee should bring a good crowd. There will be a decent atmosphere and it's a high pressure game for them.
"The last game was a very open one. We played extremely well last night and hopefully we can get another win."