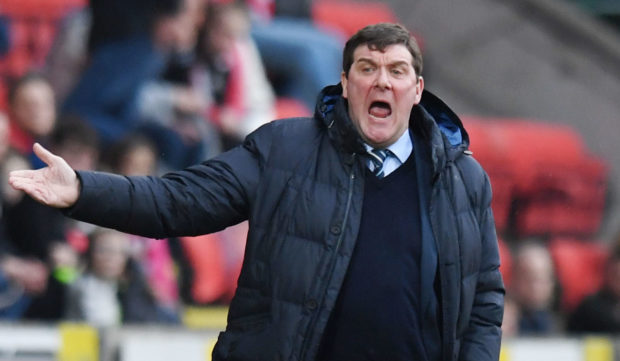 St Johnstone manager Tommy Wright believes his players have shaken off their 7-0 Celtic Park embarrassment.
Now he is expecting them to prove it in Saturday's opening home game of the Premiership campaign against Livingston.
"The Livingston game is going to be a big test for them after what happened at Celtic Park," conceded Wright.
"They have to pick themselves up, with help from me and the staff, and they have to bounce back.
"They have to look and see what they could have done better.
"I think footballers get over disappointment very quickly.
"They've come back into training after the Celtic game and they won't come up against that sort of quality every week.
"We have to make sure we get back to basics and cut out mistakes.
"We will have more of the ball and we are at home so that should help with confidence."
Recently-recruited Estonian defender Madis Vihmann was thrown in at the deep end against Celtic.
And while broken elbow victim Liam Gordon played his way into contention for the weekend with 70 comfortable minutes against Cove Rangers in the midweek Tunnocks Caramel Wafer Challenge Cup, Wright is confident Vehmann will adapt to Scottish football.
"Madis will be disappointed with how he finished the game," said Wright.
"But I thought he did well enough for 70 minutes.
"It was difficult for him against Celtic but I am expecting him to grow into the role very quickly.
"Madis is getting used to a new environment and it was a baptism of fire for him.
"But he is someone who is an international and he has played at the top level in Norway."