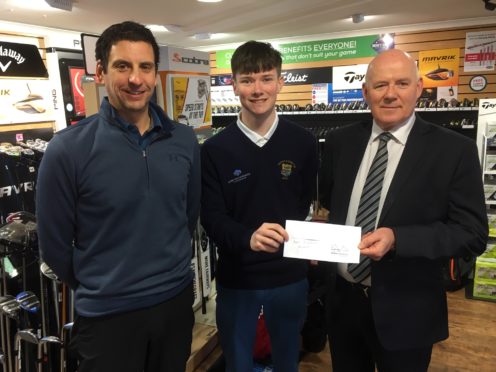 The Barrie Douglas Foundation is backing a young Perth golfer's ambition to become a professional.
Alex Simpson, 19, has joined the team at the Noah's Ark Golf Centre, where he was introduced to the game before he even went to school.
The former Perth High pupil has been appointed as an assistant professional by head pro and founder Niall McGill.
The foundation, set-up in memory of Fair City businessman Barrie, who led the Scottish Boys team and was a selector for Scottish Golf and the R&A, has awarded Alex a £250 grant. It goes towards annual costs of his studies.
"I am grateful to the Foundation for helping me pursue my career. I knew Barrie and it is wonderful that so much is being done in his memory," said Alex.
"He was known to everyone in Perth and Kinross Golf and I remember him giving me a lift to a Scotland-England U16 match. It was the funniest journey of my life. Barrie was such a character."
The former Perth and Kinross and Scotland international fell in love with golf watching dad Kevin play Tiger Woods – on Play Station.
"I got my first set of clubs for Christmas when I was four and my first lessons were at Noah's Ark. So I have come the full circle," recalled Alex, who made his mark on the "Wee Wonders" series and represented P&K at all levels.
While he was a member at Murrayshall for a couple of seasons, Alex credits Strathmore GC and junior coach Iain Butchart for nurturing his development as he progressed to a plus one handicap.
"Iain has helped so many young golfers and Strathmore has a very strong junior section.
"I decided to dip a toe in the professional waters and I am loving life at Noah's Ark. Niall and everyone else is so supportive.
"I have had my first trip to The Belfry, where I joined golfers from Sweden and Dubai as well as former West Brom footballer Peter Odemwingie."
Meanwhile,  the 2020 Barrie Douglas Junior Masters tournament, planned for Strathmore next month, has been cancelled.
Given the general guidance from the government, and Scottish Golf, to counter COVID-19, trustees had no choice but to call-off the event.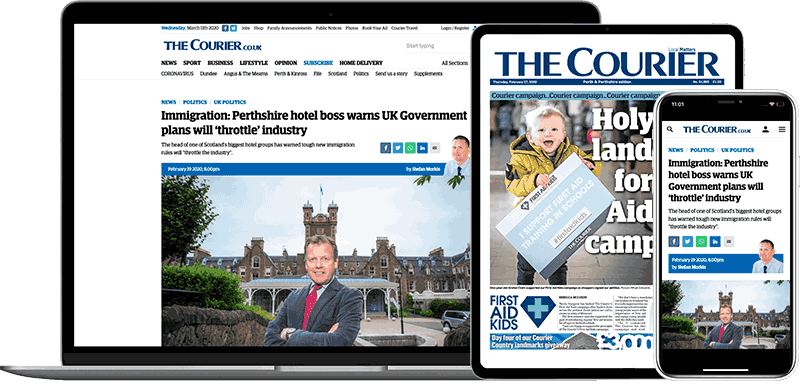 Help support quality local journalism … become a digital subscriber to The Courier
For as little as £5.99 a month you can access all of our content, including Premium articles.
Subscribe