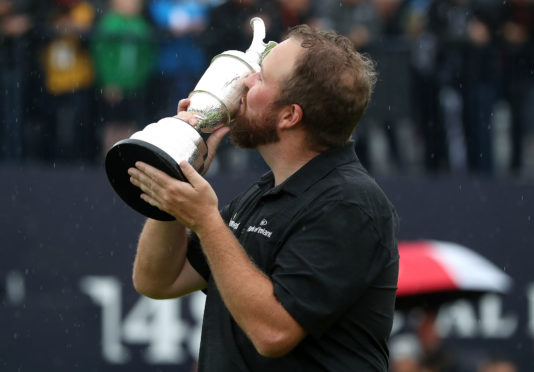 The R&A have refused to confirm that cancellation of the 149th Open Championship this year is an option and say they are continuing to work through their options "including postponement".
Reports from the USA quoted sources within the R&A suggesting that The Open could be cancelled for 2020 wholesale, on grounds that it is insured against a pandemic – unlike any of the other major championships, apparently – and they could recoup all potential losses.
The championship's originally scheduled date of July 16-19 at Royal St George's GC in Sandwich, Kent, is certainly in live danger of disruption due to the coronavirus pandemic and most in golf expect that it will not take place then.
However the R&A seemed to pour cold water on the idea of an outright cancellation, highlighting only postponement as one of the options they are considering.
The St Andrews-based governing body issued a statement from chief executive Martin Slumbers aimed at "clarifying" the situation.
"We are continuing to work through our options for The Open this year, including postponement," said Slumbers. "Due to a range of external factors, that process is taking some time to resolve.
"We are well aware of the importance of being able to give clear guidance to fans, players and everyone involved and are working to resolve this as soon as we can.
"We will give a further update as soon as we are in a position to do so and thank everyone for their support and understanding in this challenging situation."
It's understood that the R&A already has selected a "reserve" date in September for a postponed Open, as they have done for the men's and women's Amateur Championships they postponed earlier this week.
However, as the pandemic continues to be an evolving and unpredictable outbreak, this is proving to be a difficult process in golf's already overcrowded schedule.
Golf Digest, the American magazine, reported overnight the R&A could recoup an insurance premium if it cancelled the championship by a specific date, and that such an announcement was imminent. The Open has been played in every year since the 1870s except during the two world wars.
Sources speaking to the magazine said that like Wimbledon, the R&A had complete cancellation insurance for The Open, therefore allowing them to cancel instead of postponing until later in the year when it's expected the pandemic will have eased and major sporting events can resume.
The story also stated that they would stay on the current announced venues and not return to Sandwich in 2021, although that would seem counter to the plan to celebrate the 150th championship in St Andrews, set for that year.
The R&A has already moved St Andrews out of its five-yearly spot on the "rota" of venues to accommodate that special landmark. Contracts and infrastructure will already been in place at Royal St George's for an Open to take place.