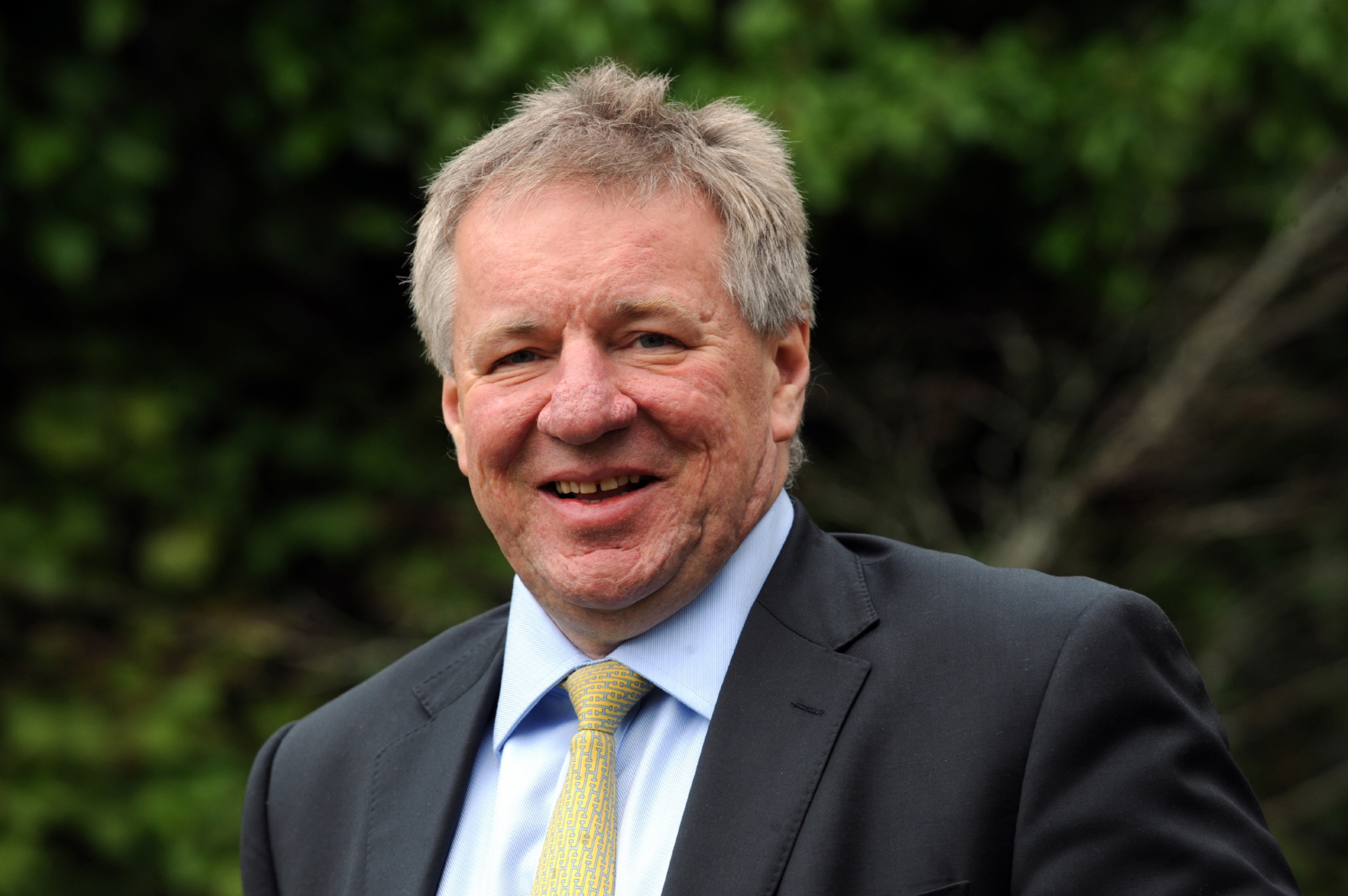 Martin Gilbert may be leaving Aberdeen Standard Investments and his position as Scottish golf's biggest philanthropist, but he's confident in his legacy and that the company will still stay in the forefront of sponsoring the game.
Gilbert, who built up ASI into an international investment powerhouse from his own start-up in his home city, started in sponsorship in the late 1990s with a local young professional he came to admire – Paul Lawrie, who was to become Open champion and twice a Ryder Cup player.
He became a long-time friend, mentor and benefactor to Lawrie but also graduated to bigger things, becoming almost a blanket sponsor for golf in Scotland, a portfolio that attracted the envy of governing bodies in other countries across the world.
ASI remains as the title sponsor of both men's and women's Scottish Opens, but this is not just because Gilbert and ASI chairman Sir Douglas Flint are golf nuts.
"It does pay," he explains. "We measure the financial benefit of our sponsorship and use it to negotiate with the tours.
"The Opens have both grown and become associated with ASI, and having them near Edinburgh as well has really helped more recently. I know the chairman believes that these are events that we should be continuing with.
"Nothing is guaranteed with this coronavirus shutdown, if it hadn't happened I'd have given you an unequivocal reply. I still think we'd love to do it. The whole tour is up in the air at the moment because no-one knows when events will be played and how many will be played."
Behind closed doors golf would still work for ASI, he continued, because the TV pictures were always what they prioritised anyway.
"For businesses like ourselves that have an international presence, sponsorship will still be as important, even in the economic downturn that will happen because of this," he went on.
"Behind closed doors, for certain sponsors like ourselves, will work because we prioritise TV over attendance.
"The TV exposure in the US for the men's Scottish Open and the similar TV exposure in Asia for the Ladies Open is very, very important for us as a business. Those are very big areas for us in terms of investing and managing money for clients.
"It would work for the European Tour as well. If they can get back on TV it will help with revenues – I'm not sure how much money they make from events otherwise, I'm not privy to those details, but my instinct is that TV is vital.
"Right now in terms of the Scottish Opens, we have the best date on the European Tour, and we have the best date for the Ladies sandwiched between two majors. It's important to understand if we give these up, we'll probably never get them back again."
Gilbert isn't leaving just yet, although his retirement went through at the company's AGM last week. He'll be about for four and a half months, including the likely re-scheduled Scottish Open at The Renaissance this year, before "going off to do something else".
"Hopefully I can scrounge some tickets for the golf or wangle my way into a few pro-ams," he joked, highlighting playing with Lawrie as a pro-am partner when he holed a monster putt at the 18th at St Andrews to win the 2001 Dunhill Links as a particular highlight.
"That was a unique experience, to play with the winner in a big event like the Dunhill," he recalled. "I still have the pictures of me picking the ball out of the hole for him at the 18th.
"He's been such a great player, I still marvel at his ball-striking even now. His rise since we started sponsoring him has been a big thrill, and my only disappointment is he didn't get the exemptions to play on the US Seniors Tour that would have seen his career take off again there.
"As a fan, playing with the likes of Rory McIlroy and Rickie Fowler last year, and with Phil Mickelson when he won the Scottish up at Inverness, you can't replace that thrill. Such amazing players and great guys to deal with.
"I was also really thrilled to see Robert MacIntyre, who we've sponsored since he was an amateur, doing so well last year, that's really been a more recent highlight. Seeing the men's and ladies events growing to the level they have has really been amazing.
"Also the amateur game, we have to encourage golf at grassroots and amateur level or it will decline even in Scotland. Our amateurs have had great success but until Bob I guess we haven't seen so many grow into the pro game as we'd hoped.
"We still really need to get more players in the world's top 100."