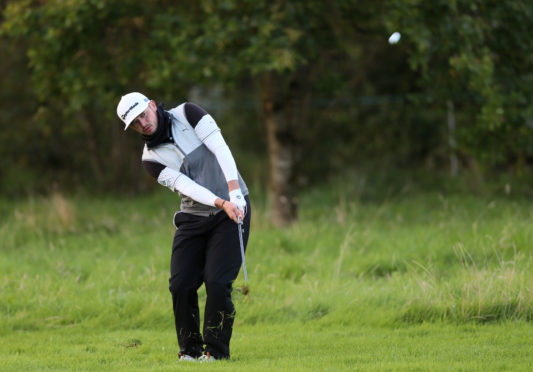 A last hole bogey had him fizzing a little, but Scotland's Ewen Ferguson is in contention in the Dubai Duty Free Irish Open on the European Tour and hoping to stick on the big circuit this time.
The former Walker Cup player from Bearsden was considered a star in the making when he played on a winning GB&I team against the USA and Bryson DeChambeau at Royal Lytham in 2015, but he's found the next five years to be less than plain sailing and watched as his contemporaries Grant Forrest, Connor Syme and Calum Hill have all made the European Tour ahead of him.
There's been occasional successes on the European Tour – a third place at the Belgian Knock-Out last year – but he's well placed at Galgorm after yesterday's three-under 67 put him just two shots behind leader Aaron Rai of England.
Ferguson's round equalled the best of the day after an hour-long delay in the morning for frost – an indication of what the European Tour might face during the second UK Swing – but he played solid tee to green golf.
"I was just trying to stick to one shot at a time, fairways and greens, and not over-complicate it. It does become really difficult out there," he said. "I told my caddie that I wouldn't let myself get too annoyed because I know everyone's going to be making mistakes – although I am a little annoyed right now after bogeying the last.
"The weather did affect things  – sometimes with four or five foot putts, your hands are so cold you don't have the same feel than when you've got 50 foot putts. It was difficult, I just managed to stay under my snood and grind away.
"You miss some putts and then look at the putt back and think 'oooh'. When it's windy as well and your trousers are flapping in the wind, it can be difficult but half way I'm happy to be playing well so I'm just going to keep grinding at it."
Rather than trying to belt the cover off the ball as appears to be the trend these days, Ferguson is quite happy playing a controlled game even on a loing track like Galgorm.
"I like to put a premium on my driving and when the course is tough, that allows me to get a headstart on the other competitors and I'm hitting fairways where some of the longer guys might hit it off line at times," he reasoned.
"I've been working really hard with my game and my coach at home, and my dad. I've been playing quite a lot back home, especially trying to play in the bad weather so that when I get to this run of events it's going to work in my favour."
While Ferguson is still on the Challenge Tour, the post-lockdown events have given him some shots on the main tour and he's determine dot make this one count.
"I'm just going to keep playing and just try and enjoy the moment that I'm in, being in contention at a European Tour event is a dream come true in the first place," he said.
"I'm just going to keep doing what I'm doing and make sure I learn from each mistake and each good thing as well, which are inevitably going to happen."
Rai went round in a par 70 to maintain the lead, while his co-leaders after 18 holes, South African Dean Burmester and Jordan Smith fell back.
Of the Scots' contenders, there was more solid play from David Law with a second successive one-under 69, and Calum Hill, who won at Galgorm on the Challenge Tour two seasons ago, moved up to two-under only to surrender a double bogey seven on the long 18th, although he still made the cut easily at level par.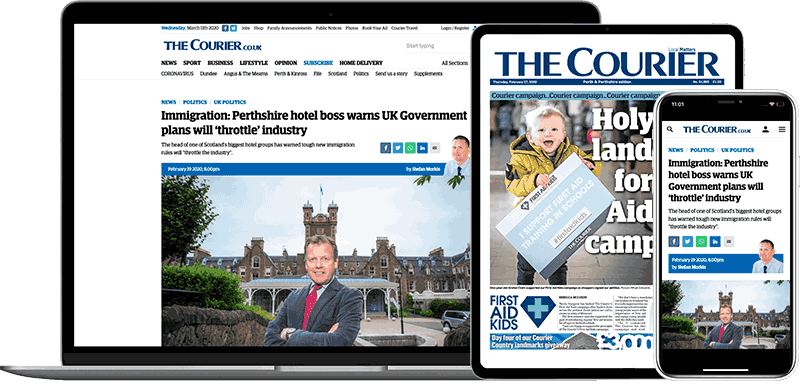 Help support quality local journalism … become a digital subscriber to The Courier
For as little as £5.99 a month you can access all of our content, including Premium articles.
Subscribe