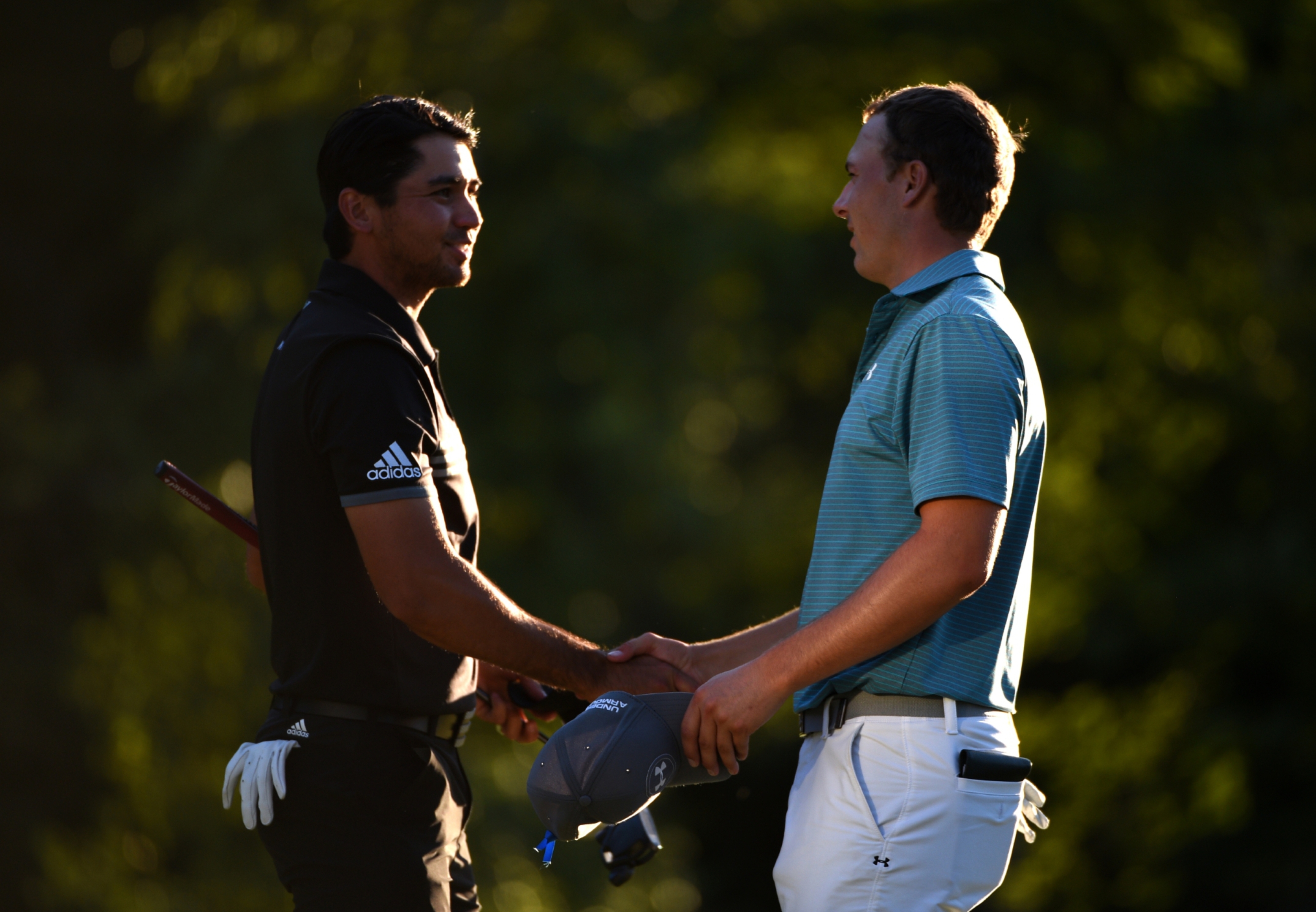 The R&A are looking at "solutions" rather than blame in a new document designed to bring together best practice at preventing slow play in golf.
The Pace of Play Manual has grown out of the "Time for Golf" conference held in St Andrews last year and aims for a multi-faceted approach to the problem issue.
However there will be disappointment that there is virtually no reference in the manual to the elite game, despite recent criticism of the pace of play of the world's top two players, Jason Day and Jordan Spieth.
And while the R&A conclude that too-severe courses are a major factor in slow play, they refute there is a link with this and the distance the modern golf ball is travelling.
Grant Moir, director of rules at the R&A, said the manual – which will be sent to every golf club in Great Britain and Ireland and to all affiliated unions worldwide – was not concerned with pointing the finger at players of whatever ability.
"There tends to be a focus on the impact of the player on pace of play and in some way too much of an emphasis," he said. "Often the issues are in place before the player even reaches the golf course, starting intervals are too short, the course is too difficult, and often a couple of players taking longer than they should will have less impact that people think.
"If you don't get the management side of it and the course side of it right then really you are almost doomed to have issues with pace of play."
The R&A were not looking to issue blame or "name and shame" slow players.
"The manual isn't focused on the elite game, on specific players and those who are out on tour. We are offering solutions here for the game as a whole," added Moir.
"We're not looking to blame here. What the manual is doing for the first time is to bring together a whole range of potential solutions to pace of play issues.
"We're not saying one size fits all. Some places do not have an issue with slow play at all. What we're doing is saying if you as a golf club, an administrator or a resort have round times are longer than they should be, then here are an array of potential solutions for you tap into."
The manual's only reference to the professional game is a small section which while "in no way looking to excuse elite golfers who make take an excessive time to play" appreciates that the top pros require more time and requests that the "futile mimicking of elite golfers should be avoided".
"What our review shows is that when we are talking about players at club level playing slower than they should it tends to be down to the basics, not so much imitating elite golf," continued Moir.
"It's core things, walking at a decent pace, putting your bag in the right place when you're exiting the green, being ready to play when it's your turn. Some may focus on imitating elite golf but the impact of that is over emphasised."
Mimicking elite golf set-up at courses was maybe a more significant an issue, he agreed.
"I don't think necessarily the distance of the ball is something that impacts on the pace of play so that's why it's something that we haven't felt the need to address on the course set up aspect," continued Moir.
"For club golfers it's really more issues with the types of rough that are making courses play longer than they should, or playing from tees that mean the course it too long for their ability, and also green speed and firmness.
"Some golfers like to see greens at certain speeds they've seen on TV, but there are occasions where certainly that wouldn't be appropriate for club golfers.
"There is a general perception through the game that fast greens mean good greens and I think that at the R&A we are working hard to try to dispel that.
"Having fast greens is neither appropriate or sustainable and we will continue to try and put out that message that fast is always better than slower greens is simply not the case."