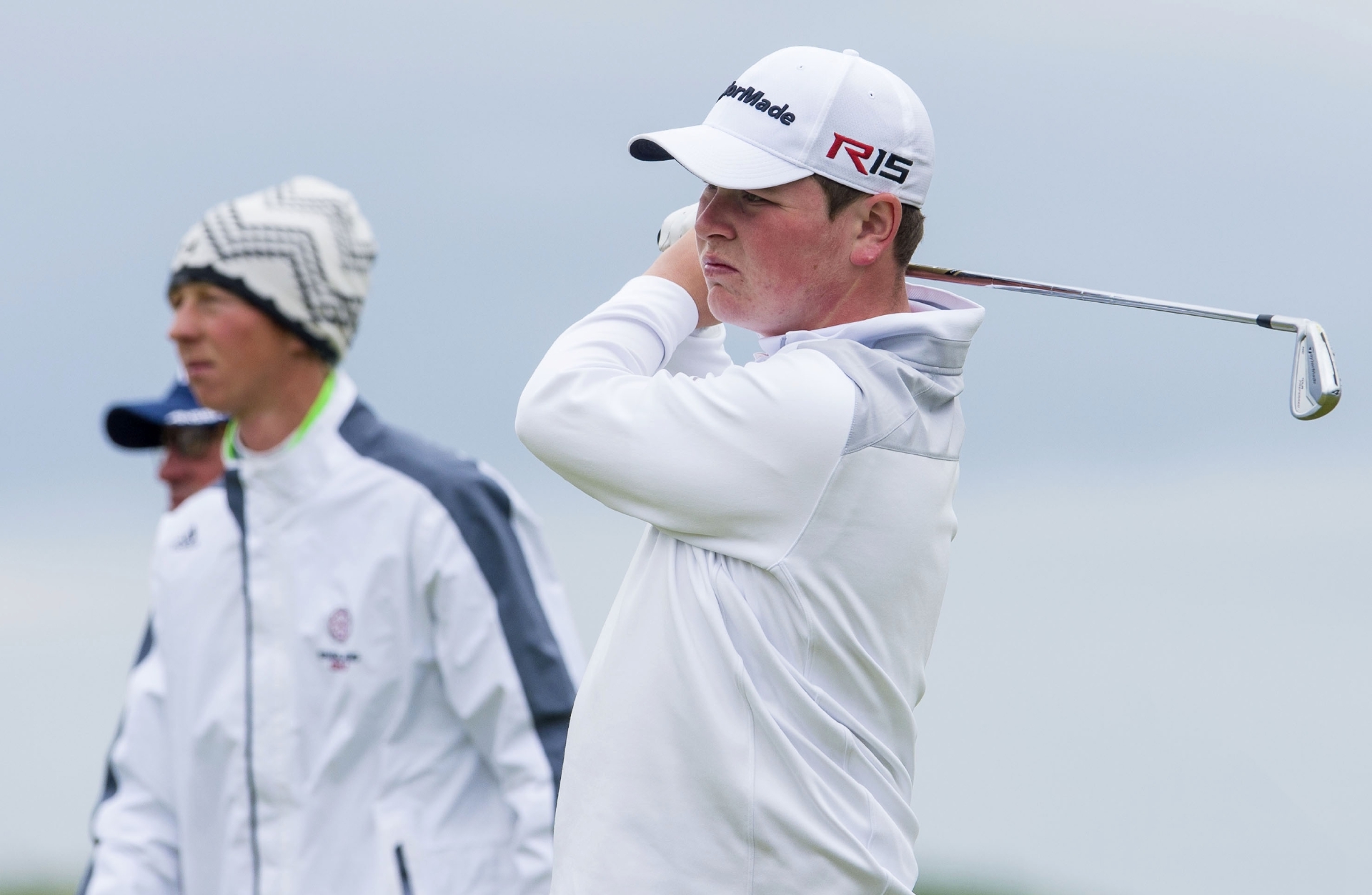 James Heath has gone from collecting cash for his family business to hopefully collecting the winnings many believe he's overdue from golf at the SSE Scottish Hydro Challenge.
The 33-year-old was once a highly rated amateur prospect feted by Sir Nick Faldo but admitted "life got in the way" of his golf game as he tried to make his way in the professional game.
This winter he was even reduced to collecting cash owed to his father's heating business in New Malden in south west London, but he's aiming to pick up a sizeable amount for his own pocket this weekend.
Yesterday before the long-predicted rain and lightning eventually arrived to cause a three-and-a-half-hour delay to play at Macdonald Hotel's Spey Valley course, Heath raced round in a hugely impressive nine-under 62, which would have equalled Brooks Koepka's course record had preferred lies not been in operation.
Heath still trailed Northern Ireland's Chris Selfridge by a shot on a day which once again illustrated the incredible quality of the Challenge Tour. The 24-year-old leads on 13-under after a 65 and a 64, the cut mark was hovering at three-under and unless you had at least a 66 on one of your cards, you're weren't going to be troubling the top of the leaderboard.
Heath admits that he's needed "little nuggets" every so often to restore his faith that he can make it at the top level, and yesterday was obviously one of those.
"As with all good rounds it felt like a breeze, a couple of 25-footers go in and you reach a couple of par fives in two," he said.
"I was tipped by some to go quite far many years ago, but far too much has gone since then. Life got in the way a bit and really I just didn't play good enough.
"But I'm still just trying to stick at it. There have been too many times to count over the years when I have doubted myself, it has been a real rollercoaster, but I seem to have cracked on and I've just managed to keep my head above water."
Selfridge played well here last year and obviously has a liking for the Aviemore track, adding a 64 to his first round 65.
"Momentum is massive in golf, there's no getting around that," he said. "Whenever you make that big putt and you head to the next tee, you feel like you're floating at times, so it was very important today.
"I played quite well here last year and I love the venue; really I think back over my career and think, have I ever played better over two rounds than this week? Probably not, but there's such a long way to go and golf is a cruel game at times so I'm well aware of what can happen."
And he has the best of both worlds for relaxing when he gets off the course and watches the Boys In Green from both sides of the border.
"I support both Irish teams quite closely and it's brilliant to see them both going through," he said. "It's actually been a great distraction – everyone you meet or play with is talking about it.
"It's good to see and I hope both teams do well. I fancy Northern Ireland to beat Wales but we'll see how it goes."
Play was suspended at 3.35 pm with the first groups of the second wave of the field having just passed the turn, and only five of the 27 Scots in the field inside the cut mark.
George Murray and Peter Whiteford were standing pat on their first round scores but the most progress was being made by two amateurs, Connor Syme and Robert MacIntyre.
Amateur finalist MacIntyre followed his 69 with a 70 to be just inside the cut mark at three-under while Drumoig's Syme was an impressive four-under for 11 holes of his second round when the weather brought a halt to proceedings.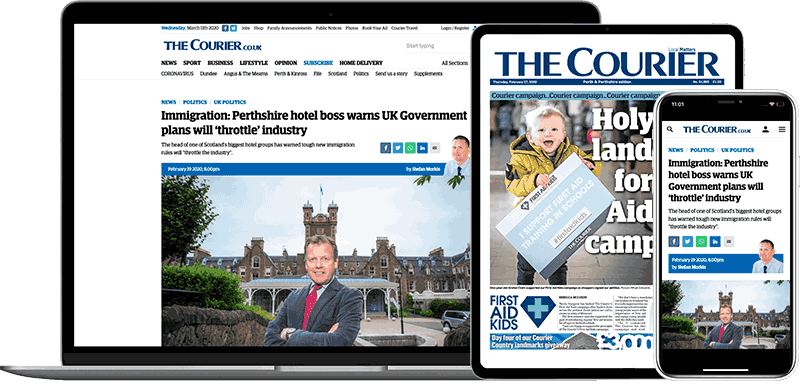 Help support quality local journalism … become a digital subscriber to The Courier
For as little as £5.99 a month you can access all of our content, including Premium articles.
Subscribe