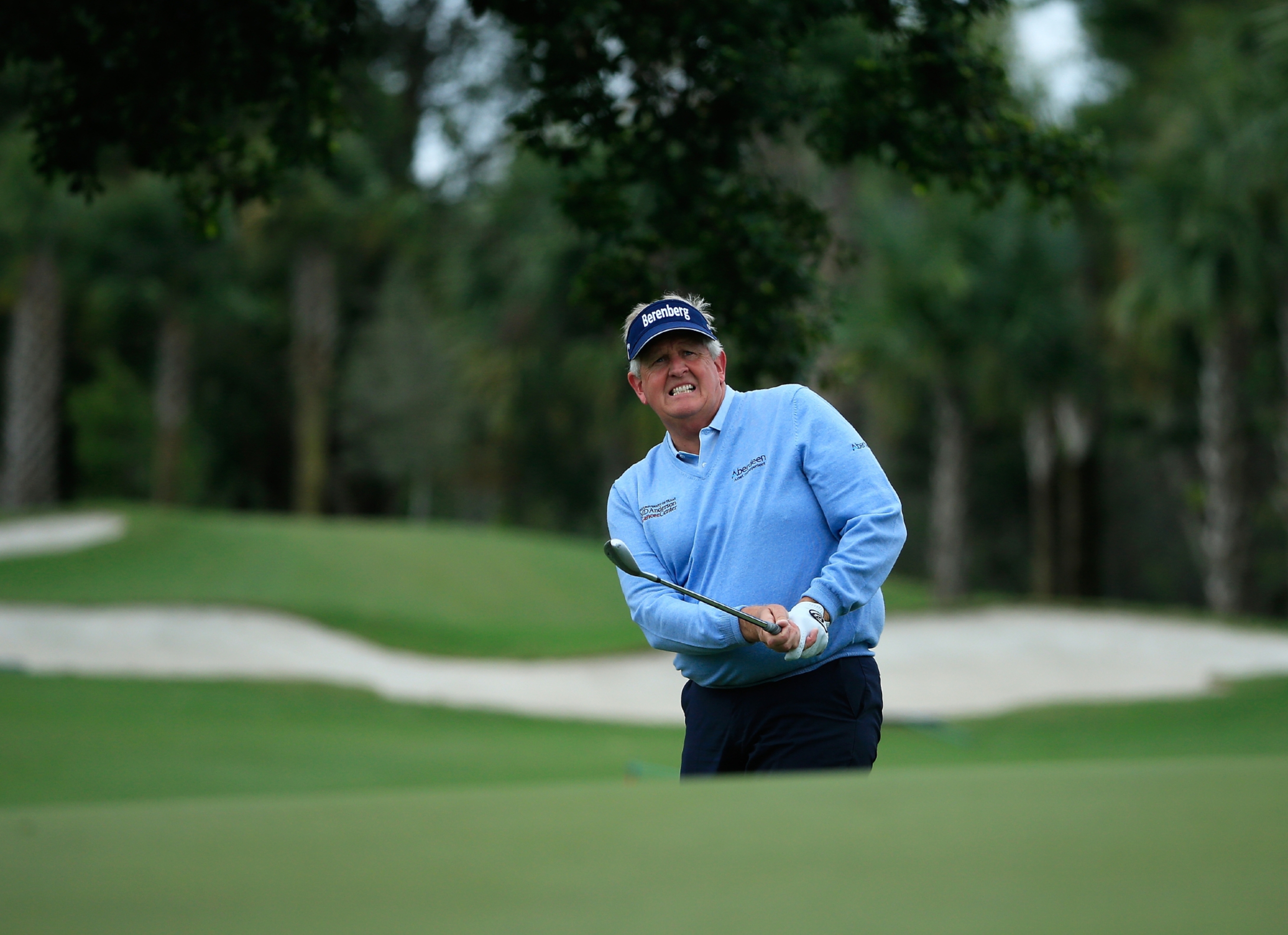 Colin Montgomerie will get one last shot at the Open Championship and exactly where he wanted – his home course of Royal Troon – after he battled through Final Qualifying yesterday.
The 53-year-old, who played in 21 Opens with a best finish of second to Tiger Woods in 2005, edged through in the third and final spot from the 36-hole qualifying competition at Glasgow Gailes, just a few miles to the north of Troon.
Sadly the disappointed man to miss out was fellow Scot Jack Doherty, who couldn't quite hold on for a play-off as the rain and gloom fell on Ayrshire during the evening. Montgomerie, with a 66-71 pair of rounds for a five-under finish, qualifies with Sweden's Oskar Arvidsson (-10) and Spain's Scott Fernandez (-6).
Monty had to wait two hours after finishing to see Doherty just fail to match his five-under total, but was relieved and delighted.
The veteran had one last wish for his Open career, and it was to play his (most probably) last championship at his home club of Royal Troon. He'd even entered the championship under the club's name.
"With the greatest respect for everyone playing here, it must mean more to me than anyone in the field," he said. "I've been very conscious of it for a while, and if I was to play in just one more Open, it would be Troon.
"Obviously I'll never get another chance after this year as it comes around every 12 years now and I'll be long gone by then."
Monty last played the Open in 2010 and losing the Senior Open last year was a chance he felt he missed – "I was two ahead with eight to play and very conscious that if I won there I would be in (for Troon)" – so he knew he had very few chances left.
"There's Castle Stuart next week and four places up for grabs there, but if you don't mind, I'll take my chance here," he said.
"What am I in the world now, 1200th? (He's 1577th, actually) I think they've suspended my world ranking. This was always going to be the place, although my qualifying days are over after this one."
After his outstanding morning 66, Monty's escape with a bogey four at the 15th of his second round was maybe the key of his whole day. After pushing his tee shot into the deep front right bunker, he arrived there to find a proper "poached egg", or "the worst lie of the year so far".
"We need to find a way to make four," he muttered to caddie Alastair Maclean, and a half-knife across the green was as good as he could do. He then chipped to seven feet and made the putt.
"It was actually a brilliant shot to get to the back of the green there," he said. "Then a great up and down and three good pars to finish, because they're not particularly easy holes.
"I'm so glad I came here and made a reasonable showing because you can go around in in two 75s and not do yourself justice," he continued.
"Glasgow Golf Club have been most hospitable. It's strangely the first time I've played the course – I've played Western (Gailes), Dundonald and Irvine around here but never her, and I'm very impressed."
Doherty, who with some irony represents Rowallan Castle, the only course in Scotland Montgomerie has designed, was in position to deny his countryman after a solid 68 and then two more birdies in the afternoon.
But the Scot fell foul of the short 14th as well, dropping a shot there, and was unable to get the birdie he needed to force a play-off.
Scott Fernandez, a 23-year-old Spaniard and friend of Sergio Garcia who mostly plays Challenge Tour, was modestly placed on one-under after the first 18 but came up strong with a 66 to claim second place, even being able to afford a bogey at the last.
Arvidsson, who has mostly been confined to the Asian Development Tour this season, will also make his major championship debut after he followed an outstanding seven-under  65 to lead the morning round with three birdies on the front nine, allowing him to coast in with a 10-under aggregate.
Best of the Scots in the afternoon was Peebles amateur Craig Howie but his 66 to get to three-under was two shots light of the qualifying mark.
Scots to finish at par or better were tour player Scott Jamieson (70,71), Drumoig amateur Connor Syme (72,70), Scott Henry (71, 71) and former Scottish PGA champion Graham Fox (70, 72).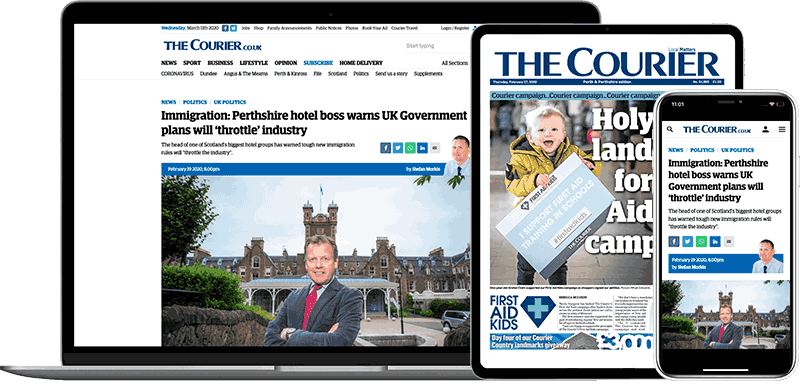 Help support quality local journalism … become a digital subscriber to The Courier
For as little as £5.99 a month you can access all of our content, including Premium articles.
Subscribe