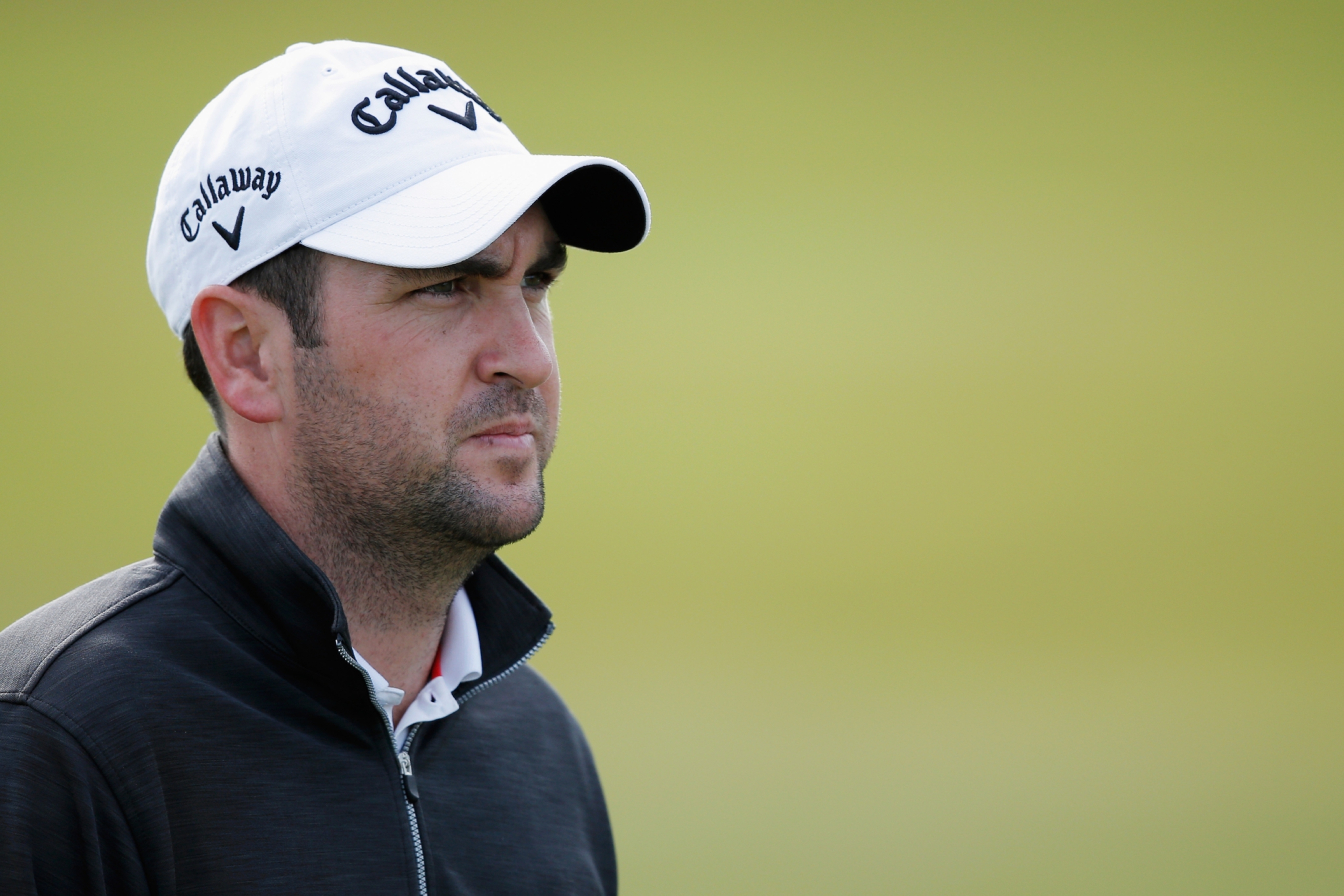 Jack Doherty got some redemption for missing out on Open qualifying by a shot less than a week ago as he won the Aberdeen Asset Management Scottish Open qualifier to claim his place in the field at Castle Stuart this week.
The 35-year-old from Kilmarnock was pipped by a shot by Colin Montgomerie at the Final Qualifying event for the Open Championship at Glasgow Gailes last Tuesday, but the same 36 hole, four-under aggregate of 138 was good enough to win the Scottish Open event on the Moray links at Lossiemouth.
He now can make the short 45-minute trip along the road to play in the £3.2 million event at Castle Stuart this week, joined by four other qualifiers in former European Tour players Peter Whiteford and Alastair Forsyth, former Scottish PGA champion Gareth Wright and Fraserburgh's Kris Nicol.
It will also be Doherty's first appearance in the Scottish Open, having been cruelly not given a place in the championship when he had his tour card for a year in 2014.
"That was unfortunate, but this will make up for it," he said. "It's funny that it's the same score I had a Gailes on Tuesday and for some reason I felt a lot more nervous today than I did then.
"But the thing was that I knew that I was playing well after Gailes, and I couldn't wait to get out there again and build on it, so it's nice to have done that.
"And of course there are still four places to be won in the Open at the Scottish Open next week, so who knows I might get there after all. I'm certainly playing well enough."
Doherty was always in control on a tough second day with strong winds and some blinding rainstorms to be negotiated, never falling out of the qualifying places as others struggled in the conditions.
A birdie four on the long 17th, two putting from 50 feet, meant not only qualification was secure but the £7500 first prize for the qualifying event.
Jack's usual caddie Nathan Stone had the weekend off, but was getting his orders last night to cancel the reservations for flights to this week's Challenge Tour event in Slovakia and head for Inverness instead.
Two-time Tour winner Forsyth, now 40 and concentrating on coaching rather than full-time competitive golf, came through with a solid second round 70 to return to the Scottish Open after missing last year – his first absence since he first came out on tour in 2000.
"I played in every one until I came off tour last year, so it'll be nice to go back, it's always such a great event," he said. "I'm staying competitive playing order of merit events and playing nicely, so I'm really looking forward to it."
Fifer Whiteford came off the tour only last year and actually led the Scottish Open for a time in 2012, one of his seven years on the European Tour.
He's slowly been trying to regain confidence especially with his driver, and the weekend was a significant boost for him.
"Just to get a cheque and end the weekend in some profit is good," he said. "When your confidence in your game is low you're always thinking the worst.
"The driving is at least better on the range now, and it's only a matter of time until it transfers to the golf course, so I'm feeling happier. It'll be great to play in the Scottish once again."
Wright, who is Welsh although has long been based in Scotland, also came through from last year's qualifier at North Berwick to play at Gullane. Nicol, the former amateur international from Fraserburgh who is part of Paul Lawrie's stable of players, will be playing in his first European Tour event.
Craig Lawrie's bid to join father Paul in the Scottish Open field – the first time a father and son would have played in the same event in European Tour history – fell just short despite his first competitive hole-in-one on the 15th.
The 20-year-old son of the 1999 Open champion holed his 7-iron at the 190-yard short hole but it merely repaired the damage of a double-bogey on the 14th after a heavy rainstorm swept through.
Craig three-putted the last to finish on a one-under total, just two shots out of the qualifying mark.
Qualifiers:
138 J Doherty (Rowallan Castle) 68 70
139 G Wright (West Linton) 70 69, P Whiteford (unattached) 69 70, A Forsyth (Mearns Castle) 69 70, K Nicol (Paul Lawrie GC) 67 72
Non qualifiers included:
141 F Mann (Carnoustie Golf Links) 71 70, C Lawrie (Paul Lawrie GC) 69 72
142 J McColl (Kingsbarns) 69 73, R Cameron (unattached) 69 73
143 K McNicoll (Gullane) 70 73
146 R Tinker (Piperdam) 72 74
148 W Booth (Eastwood) 75 73
150 G Brown (Montrose Golf Links) 77 73, L Mann (Carnoustie Golf Links) 73 77
151 C Billows (Gleneagles Hotel) 72 79
155 G McDougall (Elie Links) 81 74
156 C Kelly (unattached) 75 79
159 P Walker (Ballumbie Castle) 75 84
161 M Mackenzie (Edzell) 83 78
163 C McMaster (Wellsgreen) 74 89
165 P Brookes (Pitreavie) 89 76