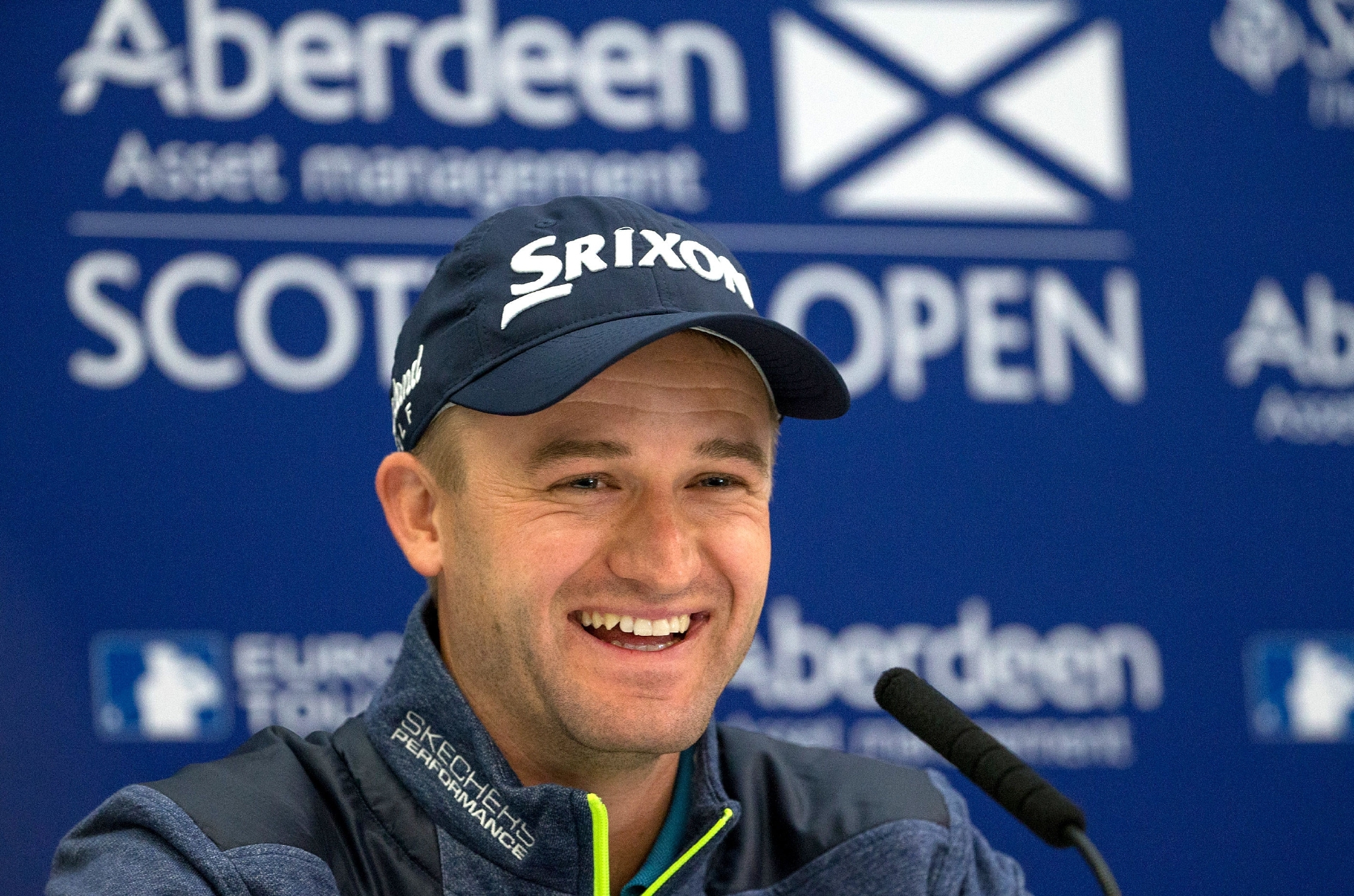 When Jimmy Gunn agreed to caddie for his old North County team-mate Russell Knox a few years ago, he realised how far they'd both come since they took the gamble moving to the USA.
Gunn, from Dornoch, was good friends with Knox, from Inverness, but in the description of the man currently World No 26 they were both "fringe players on the Scottish amateur scene". Playing in the USA was better than staying at home.
A decade on, the US has been the making of both men as they return home to the North for this week's Aberdeen Asset Management Scottish Open at Castle Stuart.
Knox was playing on the PGA Tour's junior circuit, the Web.com Tour, when he invited his friend, then playing mini tours in the US, down to caddie for him.
"If I had not seen him play that week, I would probably be quite surprised about how far Russell has come," said Gunn. "I mean, he was a great player in North golf, don't get me wrong but now…
"He just hit it dead straight, every shot. It was windy that week and I think he finished 10th or 11th or something like that, not even playing his best stuff.
"After seeing him play there, no, I'm not surprised at all how well he's done. Seeing a guy like that who I grew up playing with and who I talk to regularly is a great inspiration.
"He's a Top‑25, Top‑30 player in the world for sure. He's definitely the guy to be watching this week I would think."
Knox is genuinely thrilled to be back in his home town readying himself to play in his national open as the top ranked player from his country. He has no doubts, however, about the reasons why he and Gunn are here.
"I think myself and Jimmy were kind of fringe players in Scottish amateur golf," said the 30-year-old. "I was never really that good, I played more football than golf growing up. Me and Jimmy were kind of always on the outside.
"We both thought, we've got to go try something different, get out of here and go to the US where the college golf system is obviously a lot different than here.
"I can 100 per cent say I wouldn't be here right now if I hadn't gone to the US, guaranteed. Obviously there's different ways to do it, there's a lot of guys that have stayed here and done excellently, as well.
"But for me, going to the US was definitely the reason why I improved. It's worked out nicely for Jimmy, too, which has been great."
For Knox, this week means just as much – possibly even more – than his Masters debut in April.
"I was obviously very excited to go to Augusta, but I've been thinking about this tournament for just as long," he said. "If you had to pick one to win, it would probably be the Masters, yes, but this would be close.
"This will be my third Scottish Open now I've played in, and getting to play here at Castle Stuart and Inverness is an unbelievable feeling.
"I mean, it's crazy. The whole journey has been crazy the last couple years, I just hope I never wake up and it keeps going."
One inspiration for him was 1999, when he was 13 and watched Colin Montgomerie win the old Loch Lomond Invitational tournament and Paul Lawrie the Open in successive weeks.
"That was massive for me," he recalled. "Paul's win was huge for Scottish golf, and Monty was the guy, I loved watching him play, I still love watching him play.
"I've got to know him a little bit the last couple years, but I'd love to get to know him more.  He's someone I would like to talk to and maybe he could give me pointers in the future."
His biggest sporting highlight from his home town is not golf, however, but from football and his days in the youth system of Inverness Caley Thistle.
"I remember I scored great left footer for Charleston Academy at the Caley Stadium once in a Cup final," he said, clearly relishing the memory.
"I always remember that goal, because I'm right‑footed and the ball came to me on my left foot and I just whaled that in the top corner. That was the best one."
Gunn presently is still battling to hold on to his Web.com Tour rights, but unlike Knox – who turned down an invitation to Castle Stuart some years ago because he wanted to concentrate on his schedule there and has always regretted it – he's taken a break from that to come to Inverness.
"Me and my agent, we talked about it for a long time, but I really felt like as an ambassador for Aberdeen Asset Management, I obviously really wanted to play," he said.
"We still have seven tournaments left on the Web.com tour, and I'm looking forward to a strong finish to that. But I'm glad I'm here.
"I'm the same as Russell, I definitely wouldn't be where I am sitting here today if I didn't go over to the US, as well."
He's played Castle Stuart more regularly than Knox, but it takes time to get back to homeland golf, he discovered.
"First hole today I think I hit 6‑iron from 185, which is like a club more than I usually use in the US, and it still came out 30 yards short," he said.
"And I was like, oh, yeah, I forgot!  The wind here, it's just a little cooler and the ball goes nowhere. But I've made the transition."