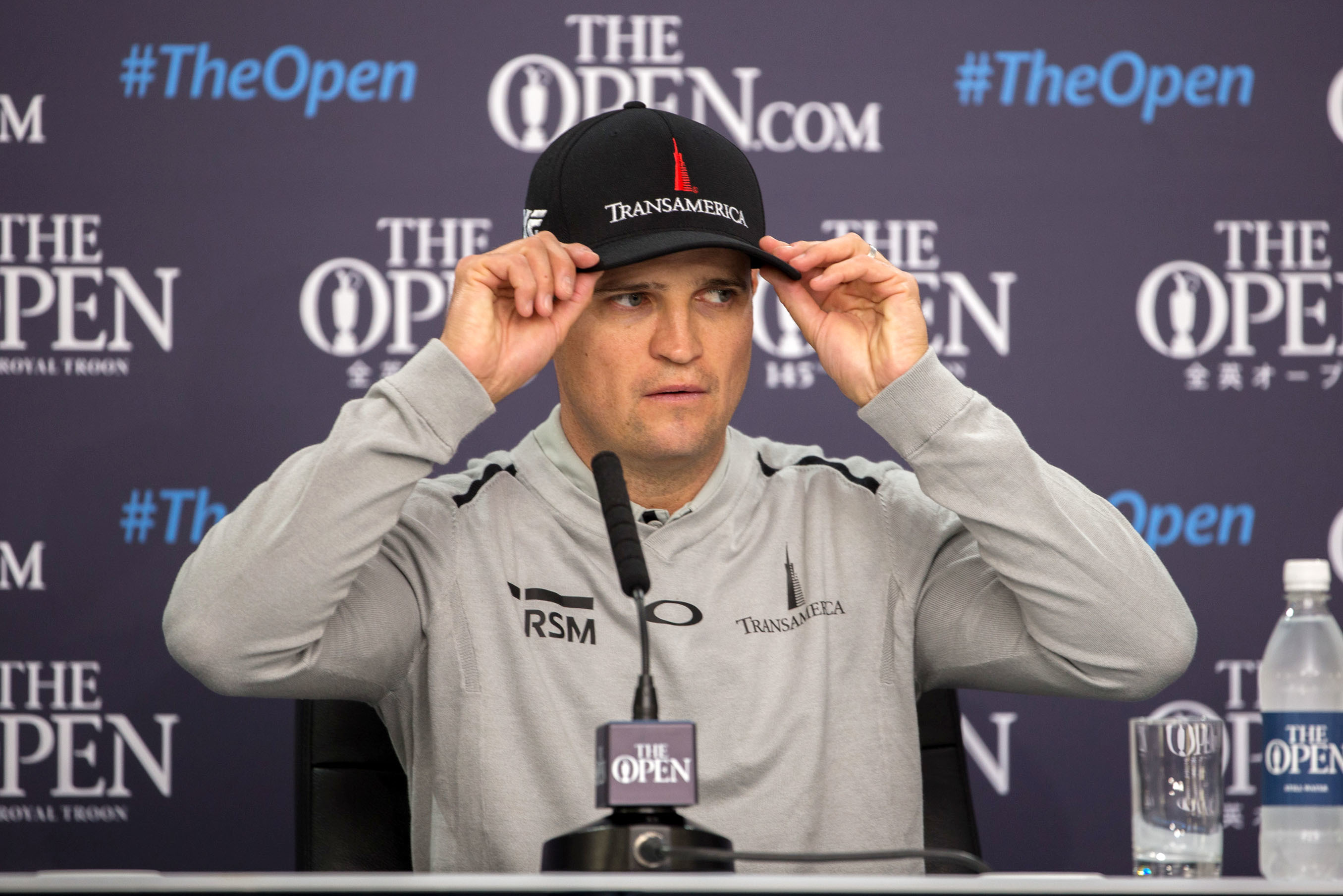 A sports psychologist has become as essential as a trusty putter for the vast majority of golfers earning a living out of the game these days.
No doubt Dr Morris Pickens (Dr Mo to his friends and clients) will have earned his pay cheque from boss for the week Zach Johnson by the time The Open gets underway, the wind blows and Royal Troon's notorious back nine does its thing.
All that can wait, though.
For the defending champion there has been a more pressing concern – how to get his head around the fact that he has to let go of the Claret Jug.
"We haven't had many discussions yet on the competition," Johnson admitted.
"Once we get a good picture of what we're about to be ready to navigate then we'll start hashing out a game plan, mental strategies and that kind of thing.
"If anything, what we've discussed is actually parting ways with the Claret Jug and controlling my emotions that way – using it as a positive, find motivation there and view it as an opportunity."
The 40-year-old, who won last year's weather-delayed Open at St Andrews after a play-off, added: "I've had to give the Claret Jug back, which wasn't pleasant.
"I kind of parted ways emotionally with it at home! So once I got to the formalities of it (the Monday morning handover to R&A chief executive Martin Slumbers) it really wasn't that difficult.
"I practiced. No, I'm just kidding, that's not true! But it was bitter-sweet. You've got to give it back, you know it is coming.
"I guess a portion of that sweetness is that you still have an opportunity to get it back yourself.
"Technically I'm still the Champion Golfer of the Year. But it's not like I've got a one or two shot lead when I tee it up on Thursday."
He may be the reigning champion and a top 20 in the world player but the former Masters champion won't be the most-hyped Johnson at Troon this week. Courtesy of his recent US Open triumph and even more recent WGC Bridgestone Invitational win, world number two Dustin wins that award.
"There's not an individual here who will be surprised at what's going on," Zach said of his namesake.
"DJ's a supreme athlete and it just so happens, unfortunately for the rest of us, that his sport is golf.
"There aren't many guys who can do what he does. What stands out for me is that his short game is way better than people give him credit for.
"He's won a lot of golf tournaments and put himself in a lot of positions in the majors and for him to come through the way he did (at the US Open) given all the circumstances surrounding that (the controversial one shot penalty during his final round) was beyond impressive.
"Then to follow it up in Akron is just very, very good. I don't really know how else to word it. Maybe he's starting to figure out how to win more than before. But I'm not shocked or surprised. He's just very good at golf."
Johnson (Dustin) is very much in the big-hitters club, a society Johnson (Zach) will never gain membership of.
The conventional wisdom is that a links Open, with its bunkers, strong winds, firm fairways and undulating greens is a competition that gives the short drivers more hope than during most weeks of the year, particularly in target-golf America.
"I don't know if there's any course that negates that (big-hitting)," Johnson reflected. "I just think it's a weapon they have in their arsenal that they can use when given the opportunity. They have gears.
"But you do have to navigate and plot your way round links golf courses, especially when it's dry.
"The beauty of this tournament – and links golf – is that you've got to have everything. You've got to hit your driver high. You've got to hit it low. You've got to hit it left. You've got to hit it right. And that goes with every club in your bag. I just think it's beautiful in that regard."