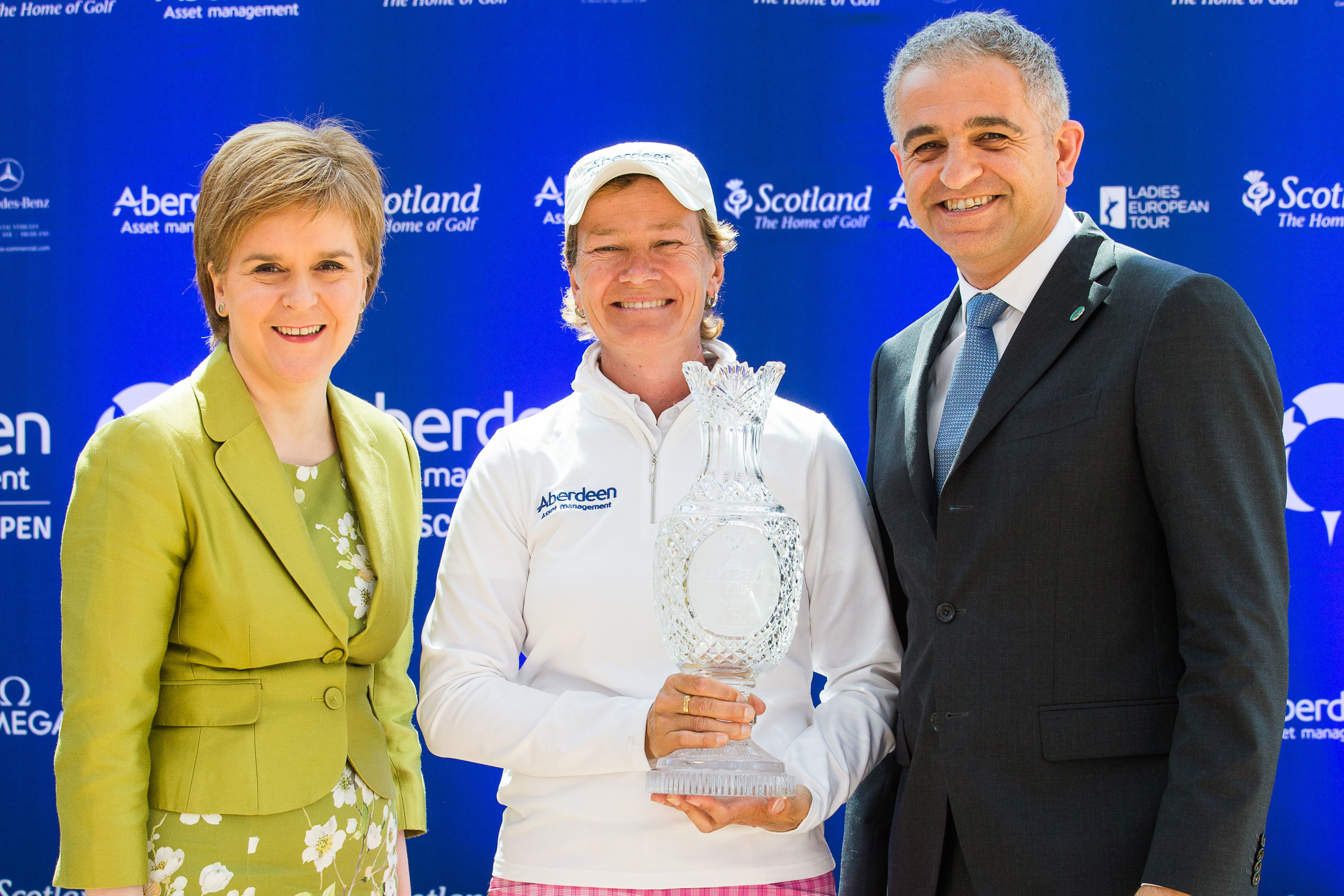 Catriona Matthew won't jump to conclusions about 2019 and is only looking forward to the Solheim Cup in Iowa next year as the newly appointed vice captain – possibly retaining a playing role – to skipper Annika Sorenstam.
Given Europe's usual train of succession, it seems the Scot – a veteran of eight Solheim appearances – is being set up as Europe's captain when the matches against the USA return to Scottish soil for a third time at Gleneagles towards the end of the decade.
Sorenstam sought out her old amateur rival and friend some weeks ago to confirm her presence on the team, either in a backroom role or perhaps combining it with her ninth appearance.
"We spoke about me playing," said the 46-year-old, who is enjoying another consistent season, confirming her place last week in the Great Britain Olympic team for women's golf. "I think Juli Inkster was vice captain for the USA in Ireland when playing.
"We'll see how I'm playing next year, but I'd love to do both at the same time.
"As far as 2019 goes I want to focus on 2017 first and see what happens. It's different to being a player, and if I were to put my name forward to be captain, it's going to be a great help doing this role."
She would not countenance doing the top job and playing, however.
"That might be a step too far," she said. "Three, four years? That's a long way in the distance. I don't think you could possibly be a playing captain. There is far too much involved.
"It's a decision I'd make before I put my name in. I'd accept that I wouldn't be playing if I put my name forward."
Catriona thinks there is no lasting legacy of the incident involving Suzann Pettersen at the last edition in Germany, when a refused concession caused anger and is largely regarded as provoking the USA's come-from-behind victory.
"I think it's all done and dusted now, no one is talking about it," she said. "It will probably be brought up again come 2017 but everyone has learned from it, I don't think it will be an issue.
"Suzann was right at the end of the day. She hadn't given the putt, she hadn't done anything wrong. She got a bad rap. It could've been handled better, but it's easy in hindsight to say that.
"It was just the heat of the moment, an unfortunate situation and one that we hope won't rise again."
In the meantime Catriona is looking forward to Rio, which she regards as "a great honour" and hopes that the withdrawl of leading male players doesn't harm the golf event for the future.
"To get there at 46, I'm delighted, as this will be my one and only chance to do it," he said. "Ladies golf will certainly benefit a lot more than men's golf. They get so much more exposure already but for ladies golf to be there and get more media attention will be great.
"I hope the number of leading men not going won't lead to golf coming out of the Games. The ladies are supporting it so hopefully we can stay in it."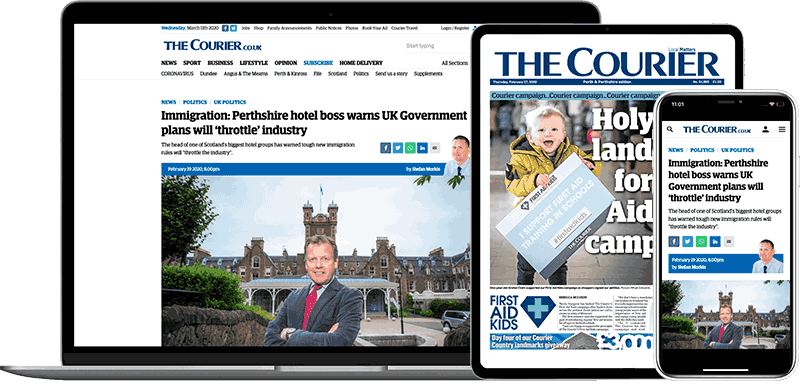 Help support quality local journalism … become a digital subscriber to The Courier
For as little as £5.99 a month you can access all of our content, including Premium articles.
Subscribe