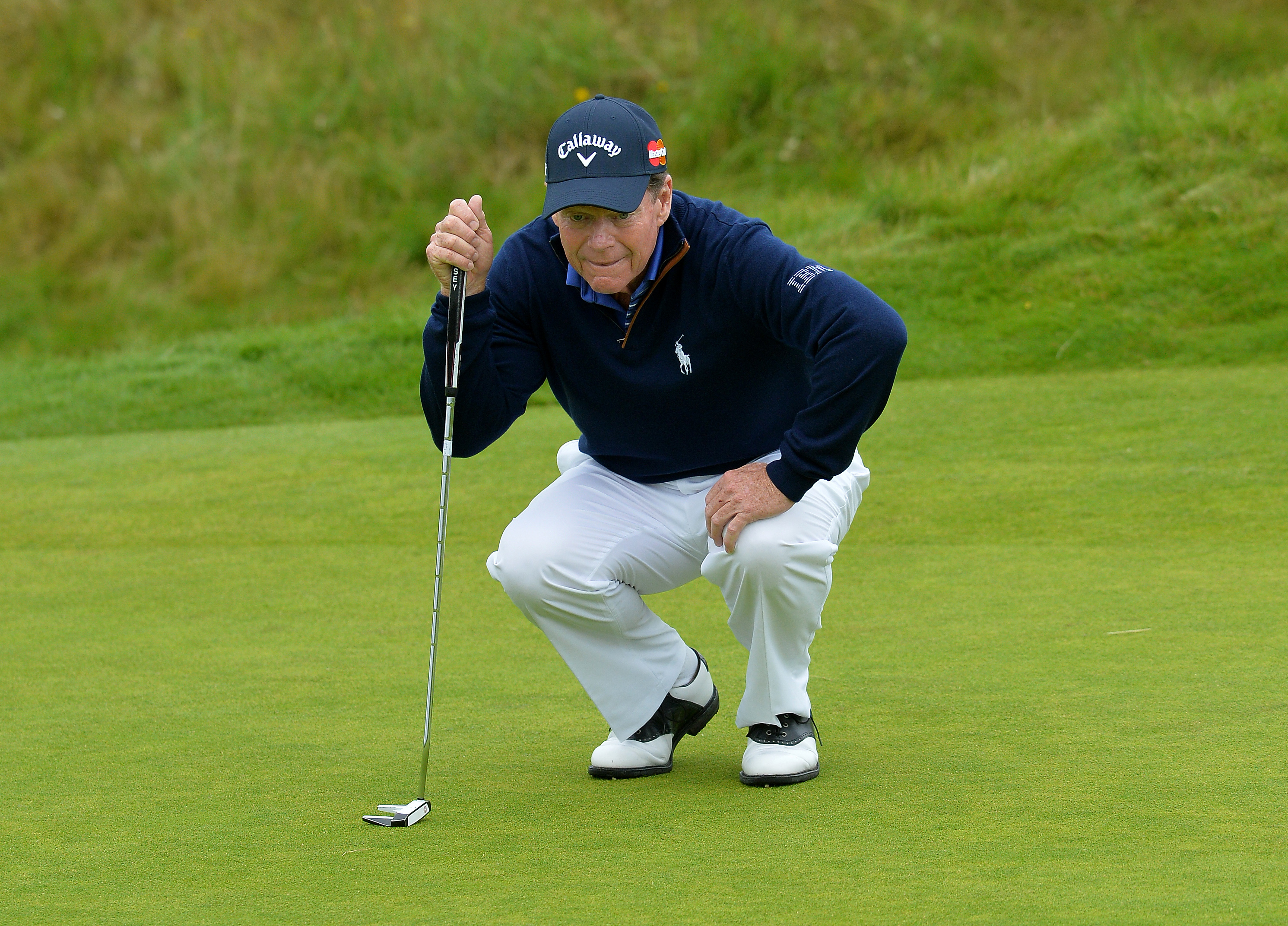 Tom Watson's strategy for Carnoustie hasn't changed in 40 years.
"Keep it out of the darned bunkers!" said the five-time Open champion after a two-under 70 had him making the weekend by a comfortable margin at two-over.
"That's the No. 1 thing, and No. 2, hope you can make some putts, because you can get a feel for these greens."
But there are elements at Carnoustie to fool even a wise veteran like Watson, like the second shot at the Spectacles yesterday.
"I was thinking over that shot, it's not five-iron, it's a six maybe even a seven, but I flush the five and I three-putt from 100 feet," he said ruefully. "Maybe those are the things that old people don't remember very much."
He did recall Jack Nicklaus telling him of the famous Big Three challenge at the course in in July 1966, when the trio were in Scotland for the Open at Muirfield that year.
"Jack told me the story, they played the course in a 35 mph wind, bone dry," said Tom. "The scores were 77, 78 and 79, and Jack tallied up how many greens they hit.
"Jack had three, Gary had two and Arnold one green in regulation in 18 holes. That's how hard this course can play."
Tom's here for the weekend but not Colin Montgomerie, as the cut did come back to four-over but not the extra shot needed to get him in after a 73 followed his first round 76.
Andrew Oldcorn was the only Scot to make the cut, despite a sticky finish with bogeys at the last two holes taking him from level par to two-over at the halfway point.
Qualifiers Robert Arnott and local hope Lindsay Mann both slipped out of contention to make the final two rounds, Mann losing shots on the front nine to slide away from the mark.
Arnott still had a chance after a tough run around the turn but kept following birdies with bogeys and the last at the 15th proved fatal to his chances.